THERESA — Deryl Deveau was the other flagger along Main Street in the village Tuesday, communicating with Alec R. Williamson on the other side of the work zone as they waved traffic through. The two were on speaker phone with each other shortly after noon when all Mr. Deveau heard was the sound of his friend's phone hit the ground before it went dead.
Mr. Williamson was a veteran who served two tours in Afghanistan before he was hurt, then medically separated from the Army. He would go on to become a lineman for Verizon, which explains why he was in Theresa directing traffic Tuesday morning. It's a job no one on the crew wants, but they rotate and they take it seriously.
It was shortly after 12:30 p.m. when a white 2010 Chevrolet pickup truck came toward Mr. Williamson. People who lived in the area had just waved to Mr. Williamson. Mr. Deveau, on the other side of the work zone, was actively speaking with him on speaker phone. That white truck came through and struck Mr. Williamson and, according to witnesses and the state police, dragged him 20 to 30 feet until he was thrown into the middle of the road where he came to rest in the fetal position.
Nearly three years ago, Mr. Deveau met Mr. Williamson in lineman school. He remembers seeing Mr. Williamson's large stature walk into class wearing a Boston Red Sox cap. Mr. Deveau commented on it because he, too, was a fan, which began their friendship.
By Tuesday, they had been on the same crew together for 15 months, working every day on the same truck. He said Mr. Williamson was a kind, genuine and larger-than-life type of person. Mr. Williamson was able to joke with someone while being genuine at the same time. He was always there for coworkers when they were down, and if they made a mistake, he made them own it and learn from it.
Their crew was running fiber optic cables across the village to bring internet to some areas that lack coverage. Mr. Deveau said there are some days where workers get complacent and maybe don't put out all the work zone signs at the beginning of the day.
"But we made sure everything was done to a T yesterday," Mr. Deveau said Wednesday. "That was one of the big things that Alec and I tried to do a lot."
Most crew members would rather work in the bucket truck or on a pole, but based on the rotation, it was their turn to direct traffic.
They were working for most of the morning, communicating and noticing that cars were going a little faster than what the 30 mph zone asks for. Mr. Deveau and Mr. Williamson didn't have two-way radios, so they were just talking with each other on their cellphones.
Mr. Deveau was on the phone with Mr. Williamson when he heard the "thud" noise before hearing the phone smash to the ground. The phone went dead before Mr. Deveau turned and saw crew members running toward Mr. Williamson.
It's unclear why, but the driver who hit Mr. Williamson continued down the street before another crew member got in the middle of the road and told him to stop the truck and not to go anywhere, Mr. Deveau said. The driver would later be identified as John Vantassel, 84, of Philadelphia. The investigation into the crash is ongoing.
Mr. Deveau said he coned off the road around Mr. Williamson, then went to check on him. This is the part of the story when Mr. Deveau's voice begins to tremble. There was a lot going on. He heard the phone drop. He watched a coworker block off a truck by standing in the middle of the road, then swear at the driver as he told him not to move. He then saw his friend, one of the most respected people in the crew and around, laying in the fetal position in the middle of the road. Such a routine job became the scene of a man dying. He was unconscious and his eyes were open, but they weren't moving. Crew members began shouting to locals to dial 911. Mr. Williamson was breathing, but not well. A witness to the crash who lives in the area, Cheryl Titch, stayed alongside Mr. Williamson, talking to him even though he wasn't responding. They both knew it wasn't good, and they were terrified to know the outcome.
EMTs arrived shortly after and Mr. Williamson was taken to River Hospital, Alexandria Bay, where he would be pronounced dead. He was 38 years old.
Mr. Williamson was a husband who lived in Brownville and served six years in the Army. He was just as likely to joke with his friends as he was to have a serious conversation. He might come into work one day ready to make jokes, or he might come in with a somber look and tell his coworkers it was the anniversary of when he lost a soldier in Afghanistan.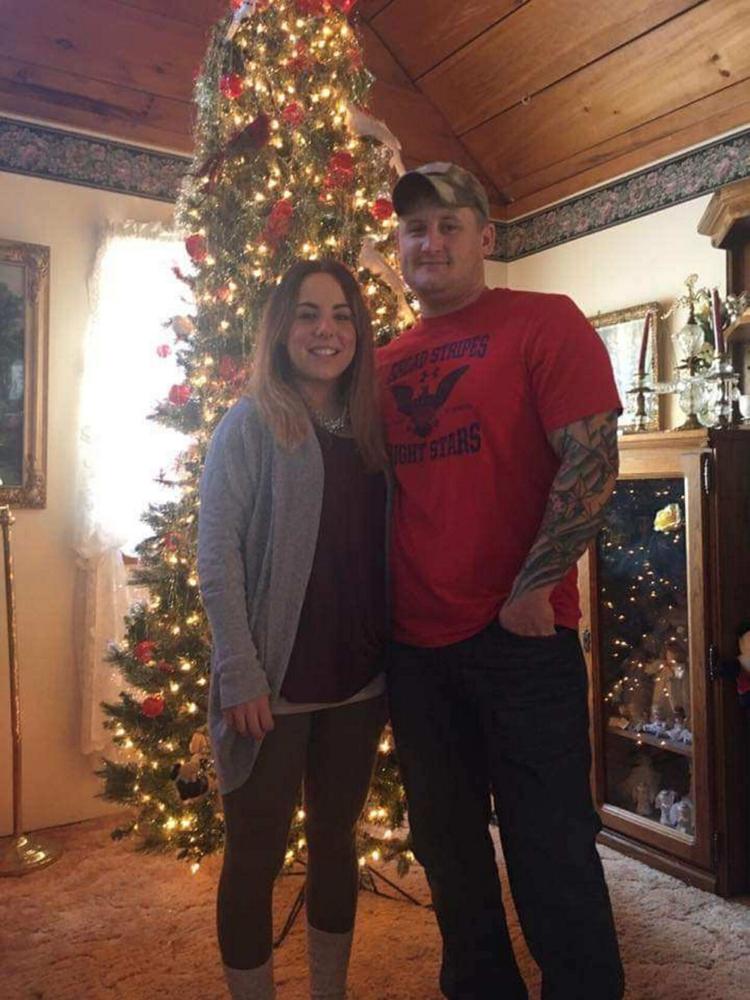 Rob Elie was a soldier with Mr. Williamson. He met him the first day he was stationed on Fort Drum. Now, he's taking breaks to cry when he talks about his friend. He said not only was Mr. Williamson the most dedicated, driven and highly disciplined man he had ever met, but he was the most understanding and respectful, too. That fact couldn't be highlighted more than when Mr. Williamson got out of the Army. He injured his back and had surgery, and not a month after he got out, his vehicle was rear-ended by an elderly woman, Mr. Elie said.
"He looked at all of us and said 'I can't pursue this legally because I don't feel right going after a little old lady. Yes, she was in the wrong, but I can't do that. That's someone's grandma,'" Mr. Elie said. "You want to know the character that man had? There it is right there. Selfless, to the end. He was the best of all of us. If I could trade places with him, I'd take that casket."
Mr. Elie worked with Mr. Williams for three years on Fort Drum before Mr. Williamson was out of the Army. He said he loved those days.
"I remember getting out of work," he said, "after spending all day around this guy, I still wanted to play video games with him just to hear him."
Mr. Williamson — while they were active duty and while they weren't — would be there for Mr. Elie when he was going through mental health issues after deployment. Mr. Williamson had that rare quality of genuinely listening, then responding during a conversation.
"I could call that man any day, any time and any night," Mr. Elie said. "He would be there to talk me back on my feet."
Mr. Elie said now isn't the time to have any ill will toward the driver who hit his friend. It's time to remember the man who wasn't defined as a lineman or a soldier, but highlighted as those things and loved for the way he treated others.
"I've been hit hard before," Mr. Elie said. "I've had friends kill themselves. I've had friends die in the line of duty. I've had friends just die randomly, but I've never been hit like this before."