WATERTOWN — Kennedy Quigg said to a crowd of hundreds that the tragic deaths of her mother and her business partner do not define their lives.
The grieving daughter encapsulated a slate of speakers at a vigil Saturday evening that didn't just highlight a career of excellence, but exemplified Maxine M. Quigg's and Terence M. O'Brien's devotion to their community, friends and family.
Three children of the real estate brokers who were shot and killed Wednesday afternoon at their agency, Bridgeview Real Estate Services, spoke to a crowd gathered on a silent Public Square, three days after their mother or father died. There were tears sheds, people exchanged hugs, but most importantly, there was laughter as memories of Mrs. Quigg and Mr. O'Brien were shared by speakers. It helped as a community grieving together from a tragedy began to heal.

It was at Bridgeview on Wednesday that a former employee of the business, Barry K. Stewart, entered the office and shot Mrs. Quigg and Mr. O'Brien, killing them. Stewart, 55, of West Carthage, fled the scene and, upon being located by police in the town of Dickinson, Franklin County, died of a self-inflicted gunshot wound.
The vigil of Mrs. Quigg and Mr. O'Brien was held Saturday evening. The north side of Public Square was closed as more than 200 people gathered on the street to remember the business partners.
There were friends of Mrs. Quigg, 50, of Wellesley Island, and Mr. O'Brien, 53, of Black River, both extremely well regarded among the real estate community and loved by so many outside of it. There were friends of officers who responded to the scene Wednesday, underscoring the support for those who were seen running directly toward an active shooter situation.
Mr. O'Brien's brother, Dennis, is a sergeant with the Watertown Police Department.
There were mothers and fathers who watched their kids grow up with the O'Brien or Quigg families. There were agents from their real estate office as well as family members.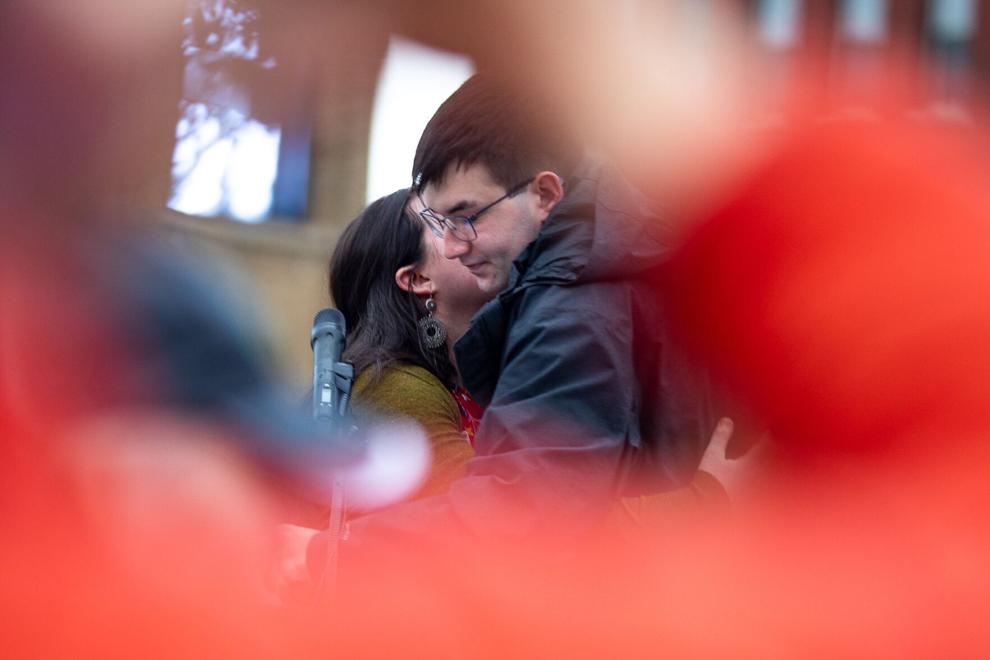 There were people there who were glad to catch up with old friends, which can show the underlying power a vigil can create.
Mayor Jeffrey M. Smith spoke throughout the evening, detailing his experiences growing up with Mr. O'Brien and the crazy nights they found themselves in as youths. But he never swayed away from Mr. O'Brien's kindness and his integrity.
Maj. Gen. Brian J. Mennes, commanding general of the 10th Mountain Division, spoke to the crowd, as did Rev. Jeffrey E. Smith, of Watertown's First Baptist Church, Scott A. Gray, chairman of the Jefferson County Board of Legislators, and Lance M. Evans, executive director of the Jefferson-Lewis Board of Realtors. There were many tears, but it wasn't all that way, like when Mrs. Quigg's daughter, Kennedy, got up to speak. She thanked people for showing up, saying she was happy to be there to shed some light on her mother and Mr. O'Brien.
She started with stories. She said Mrs. Quigg was raised by loving parents whose hard work schedule left her mother to be responsible for herself at times. Kennedy told a story of her grandfather coming home one day and discovering that her mother had painted herself with yellow paint.
She told another story of when her mother was in first grade and Mrs. Quigg's parents had gotten her teacher a box of chocolates to take into school, but Kennedy's mom ate the bottoms and sucked out the insides, hoping her teacher wouldn't notice.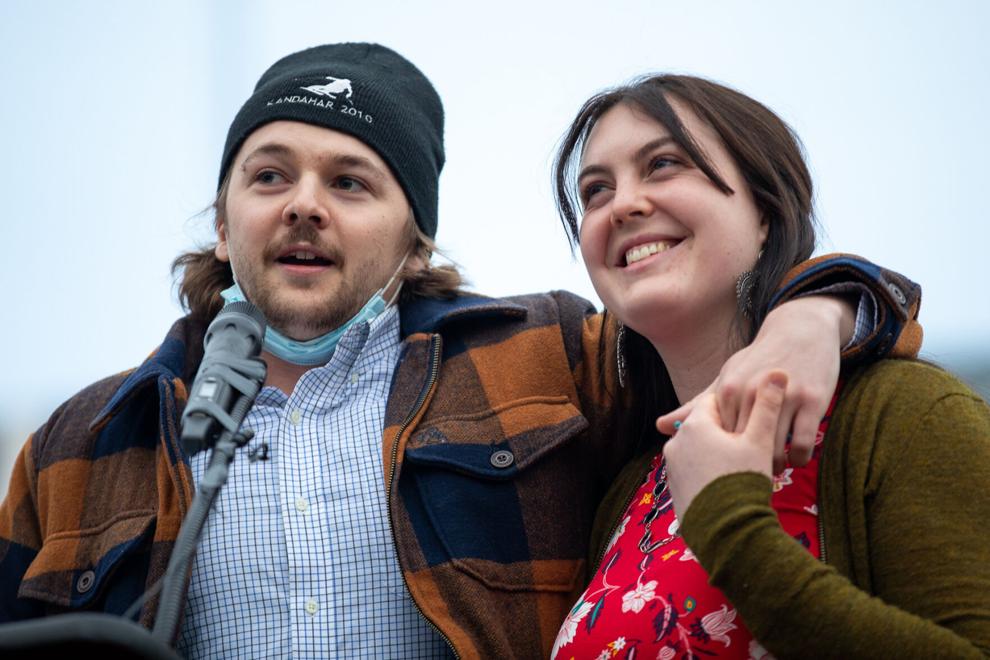 Kennedy is among the people with the most direct link to pain after the shooting, yet she seemed strong enough to offer some relief to a crowd in such focus of her, and already in the midst of tears before they even gathered.
"My parents raised my brother and I with strength, love, vivacity and a spirit for life," Kennedy told the crowd. "As I know is true for the O'Brien family, our bonds are stronger than life itself, as we have always known and now know more than ever."
Kennedy said not only were Mr. O'Brien and her mother integral parts of their community, but they were bright stars in the lives of everyone they met. Their business, which they started together in 2016, was built from the ground up and now has more than 30 employees. They're like a second family, she said.
"I know right now we're all grieving together, and it might be that way forever, but despite these tragic circumstances, it feels as if my mom and Terry have never left," Kennedy said. "They are here with us and their love of life is present all around us."
Leland M. O'Brien, Mr. O'Brien's son, spoke briefly after Kennedy.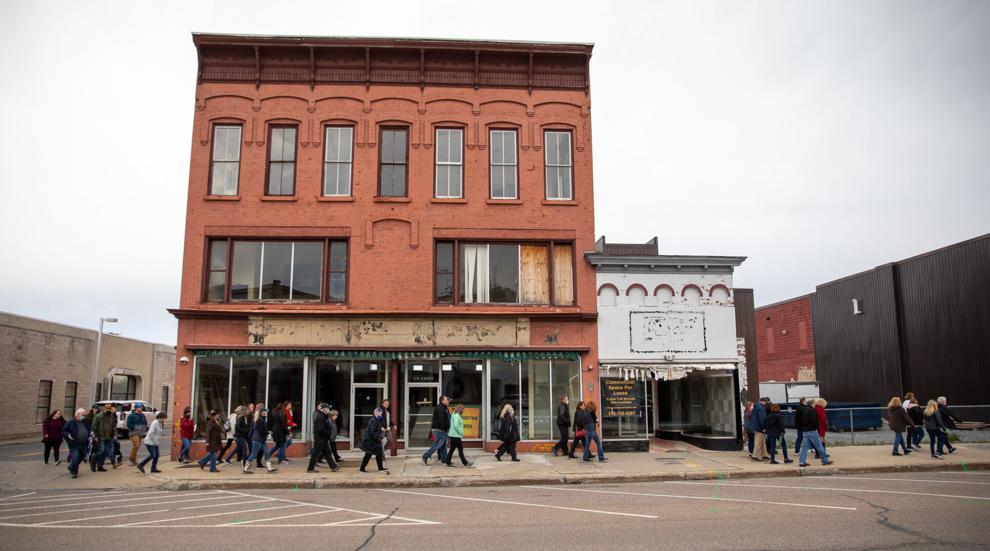 "Together, my family, the Quiggs and our community will grieve and we will eventually heal," Leland said, "but our lives will never be the same. We will get through this together."
Mrs. Quigg's other child, Connor, spoke to the crowd as well. He, like everyone else said, was grateful for those who came and just thankful for those who didn't but still cared for his mom and Mr. O'Brien.
Connor said his mom loved life so much and was fearless, strong, brave and confident. There was nothing she couldn't do, he said.
"She was and is truly my closest friend," he said, "and she was my mom. I will miss her so much."