WATERTOWN — The Jefferson County SPCA has received a $50,000 Lifesaving Impact Grant from the Petco Foundation, which will help to purchase brand new cat caging units for the shelter.
The shelter's executive director, Heather Spezzano, applied last year with application-process help from members of Strategic Development Specialists. Currently, cats that come into the shelter are housed in a cage system that is about 20 years old, Mrs. Spezzano said, hand-me-downs from an old vet clinic or shelter.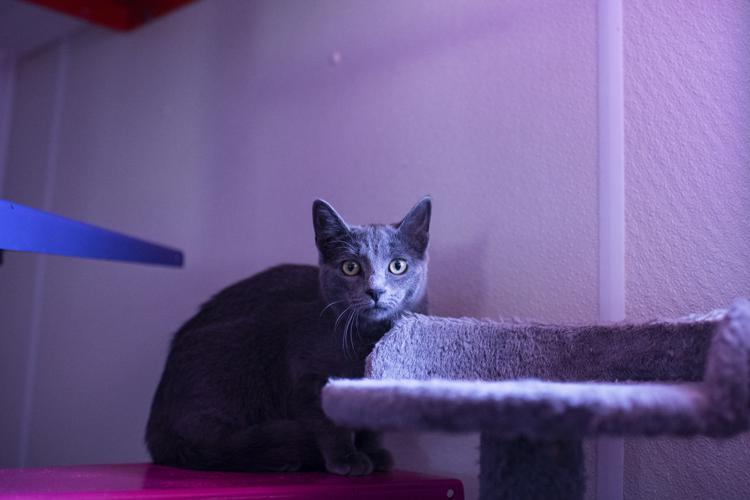 "Being that they're metal and they're open, there's no disease control, so if we have a sick cat and it sneezes, the whole room gets sick," she said of the current cages. "With the new caging, it's got plexiglass so if there is a sick cat it will keep them from infecting the others."
Made of wood and plexiglass, the shelter may purchase a couple different kinds of cages depending on what the staff wants. With the sale of land across the street from the shelter, the money will be used to turn the current cat section into the shelter's office space and add a new section to the front for the cats, which is where the new caging will go.
With the current caging, 35 to 40 cats can fit into the cat section of the shelter, but with the new caging the SPCA will be able to fit close to 60 or 70 cats, according to Mrs. Spezzano.
"Then we can use this old caging in the isolation area," she said. "So, we'll be able to take in more cats because it doubles our cage space."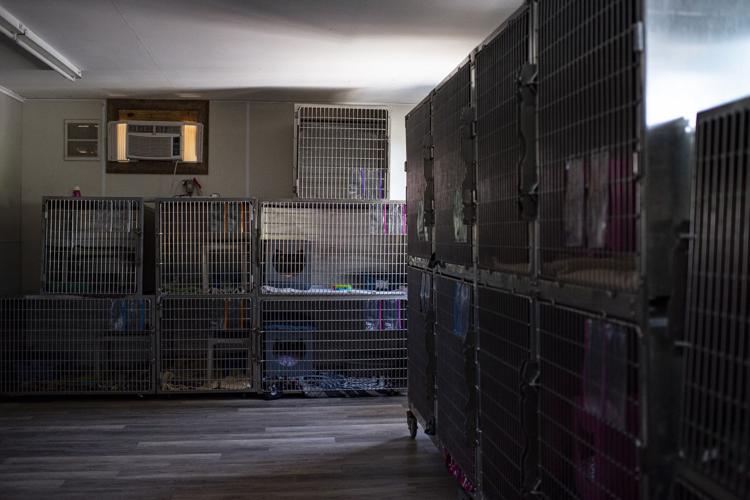 Not only will the new caging double the capacity for what the shelter is able to take in, it will also give the animals a healthier and enriched space because the new ones have tunnels and shelving that they can walk through. Mrs. Spezzano said she would encourage other 501(c)(3) animal shelters to request help and grants from the Petco Foundation as well. While she said she would love to open the shelter again, Mrs. Spezzano is wary of what could be coming in due to the worldwide COVID-19 pandemic, so she hopes to be back to normal function by May 1. In the interim, the shelter is still able to intervene when it comes to emergencies. Those with an animal emergency are asked to call (315) 317-0733.
Because Indian River Central School hit its goal with the 1 Million Pennies Project, the Jefferson County SPCA will get $10,000 from that, which was also earmarked for cat caging. With the grant from the Petco Foundation, the shelter will be able to buy nine cage units. With the added funds from Indian River, two more units will be purchased, bringing the grand total of new cat caging units to 11.
"A lot of people focus on the dogs, so sometimes the cats, I think because they're kind of looked at as more of rodents in a way around here because there's so many, we don't give the actual love and care and attention to the cats as we give dogs," Mrs. Spezzano said. "So, we're really trying to turn that around and focus on the cats a bit more."