THERESA — Jessica Morgan is wrapped in a blanket on the couch in her living room, having a rare moment alone since her daughter died in a crash last week.
There's a poster board on the coffee table in front of her with words like "Food" and "Family" and "Forever 21" written on it. Ms. Morgan unlocks her cellphone and watches one of the countless videos of her daughter, Lexie, that were sent to her over the last few days.
"This is the quietest our house has been since the accident," Ms. Morgan said. There's a wooden continuum clock sitting on the coffee table at the end of the couch, an urn containing her 17-year-old daughter's ashes. Lexie's father has an identical urn containing the same remains.
"She's split in half," said Ms. Morgan, her humor emotionless — perhaps because it's dry, or maybe she's just tired. "I sleep off and on, until the exhaustion sets in and you kind of just fall asleep."
She started losing sleep the morning of Tuesday, Jan. 7. At around 1:30 a.m., she received a call from her friend, Maria Otero. Lexie had been staying the night there as she was dating Ms. Otero's son, Gabe. They were supposed to ride together to school that morning.
Ms. Otero was calling to say there had been an accident. She didn't have many details, other then being told to stay at her house until officers got there, so Ms. Morgan headed over there. Police notified her at Ms. Otero's house of what had happened.
Shortly after 11 p.m., Lexie and Gabe went to the store with his sister, Christina McKeown, 22, and their friend, Kenneth Perez-Hernandez, 19. They were all supposed to stay in the house, however they left shortly after Ms. Otero went to sleep.
With Mr. Perez-Hernandez driving, Ms. McKeown in the front seat and Lexie and Gabe in the back, they were traveling south on Dutch Settlement Road when it appears they hit a patch of ice, ran off the road and struck a tree. It was around 12:06 a.m.
Ms. McKeown and Mr. Perez-Hernandez stayed inside the vehicle through the crash. They were transported to a hospital in Syracuse with non-life threatening injuries. Lexie and Gabe were ejected. They were pronounced dead at the scene.
Ms. McKeown later said Lexie had been asking to get cranberry juice for days, resulting in the trip that night.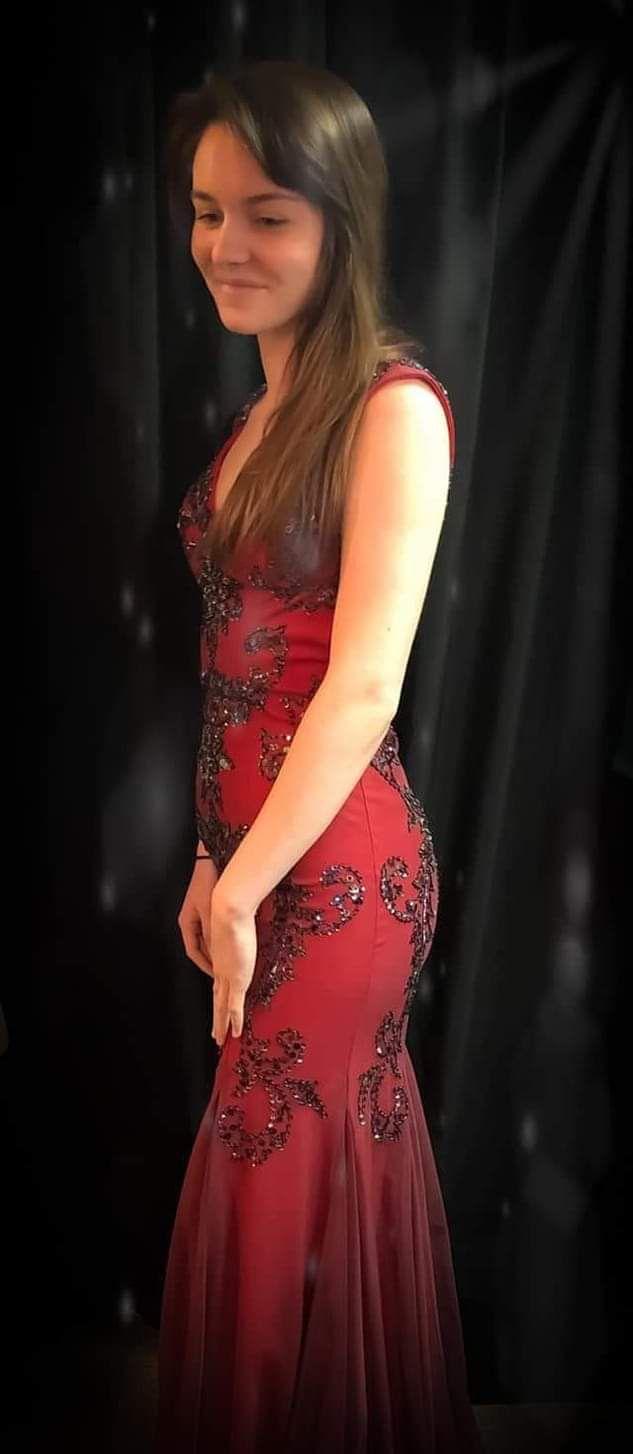 "Supposedly, she needed cranberry juice for school the next day," Ms. Morgan said. "And I was like, 'That makes zero sense to me.' My guess is they just wanted to go out."
She repositions herself on the couch and flips to another video. It's about four seconds long, and Lexie is seen in it saying three words her mom rarely heard.
"One of her friends sent me a video of Lexie saying 'I love you,'" Ms. Morgan said. "So now I can hear her say 'I love you' every single day."
She scrolls to a photo of Lexie dressed in a makeshift costume made of random articles of clothing, holding her cat as if it were a machine gun.
"I just have no words for her sometimes," Ms. Morgan said.
Ms. Morgan described her relationship with her daughter as strange, though they were very close. Lexie might not have said "I love you" to her mother every day, but to them they didn't need that to validate their relationship. It was love-hate, they were open with each other and often times they treated each other like sisters. When her mother was down, Lexie would make her laugh. Lexie was sassy, a goofball, Ms. Morgan's wild child. She was a teenager devoted to her family and friends. As a prolific cheerleader, Lexie was made a student demonstrator and mentor. And she loved babies, which is why she was planning to become an OBGYN.
"I'm not exactly sure how she would have had the filter for that," Ms. Morgan said. "She was a blunt person. She got that from me."
Ms. Morgan finds humor in one of the darkest moments of her life. It started at the funeral home, making arrangements for Lexie and deciding how to share her ashes.
"We had the funeral director cracking up," Ms. Morgan said. "I was like, 'My ex-husband can have her stomach and feet. I want everything else.' That's how I cope. I find the humor in everything."
Ms. Morgan's life right now isn't black and white and dripping with cliches about how devastated she is. It's devastating and she feels that, without a doubt, but using humor and poking fun at her daughter is how she decides to cope with this loss. It might not be everyone's approach, she knows that, but her life is better when she and others are laughing, and her relationship with her daughter was just that. Why stop now?
"I'm trying to be strong for the little one," Ms. Morgan said, "and put on a good, strong face for her."
The little one is Chloe, Ms. Morgan's 8-year-old daughter. Lexie and Chloe were inseparable, their mother said. The day Lexie died, many of her friends came to the house to visit Chloe. The poster board on the coffee table was what Chloe was working on. She wrote other words like "Facebook" and "Karaoke" and "Friends" and "Tennessee" — all things her big sister loved.
"She'll have a hard time with this," Ms. Morgan said. "She slept with her urn next to her head last night."
Yet, in the midst of the occasional laugh, Ms. Morgan knows she has had delayed reactions to trauma in the past.
"It'll probably hit me in a couple weeks and that's when I'll completely lose it," she said.
Maybe she's taking care of others before taking care of herself. Teenagers were in her home to lay on her daughter's bed the day she died. She's had family in her home for the past week. Her friend organized a Celebration of Life that drew hundreds. The community raised enough money to nearly cover the cost of Lexie's funeral. Her phone is flooded with videos and photos and slide shows dedicated to Lexie, for which she is immensely grateful. But she hasn't been able to slow down and take a breath.
"I guess that's just how I am," Ms. Morgan said. "I take care of other people first. That's just my nature."
It's her job, too. As a social worker, Ms. Morgan seeks counseling for young people. She helps them get a job, manage medication or cope at school.
"I'll take care of me later," she said.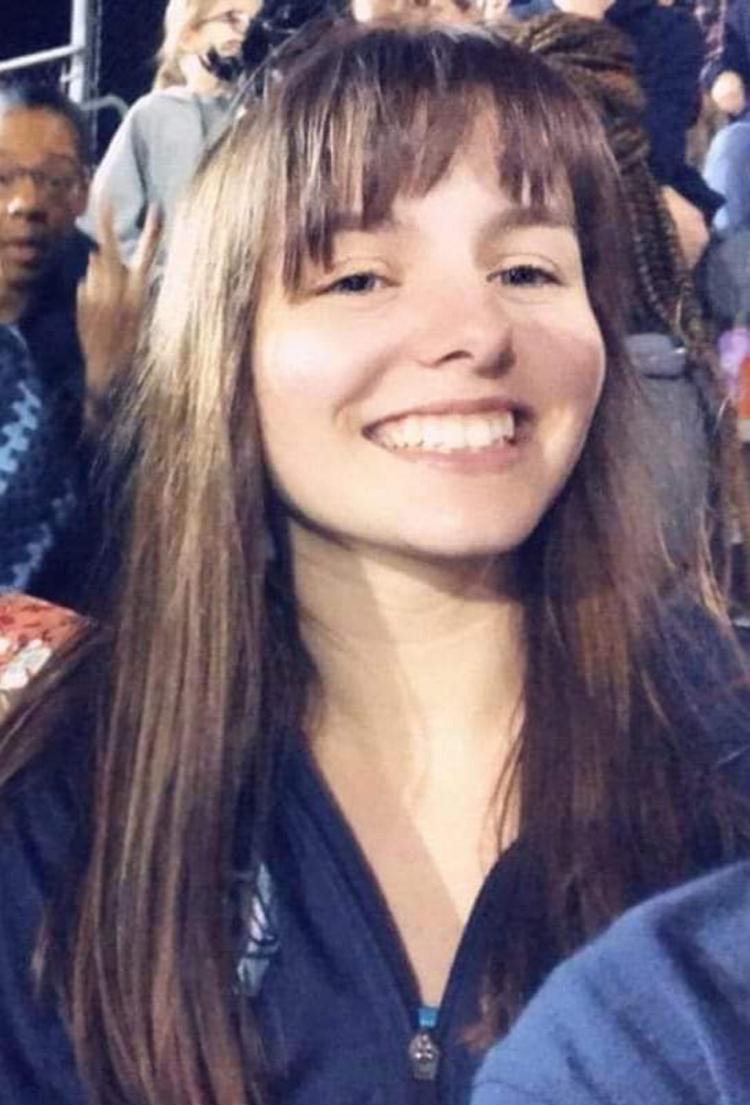 There are two things Ms. Morgan wants to clarify about the crash. There were no drugs and alcohol involved, and she wants people to leave the two survivors alone. As the driver, Mr. Perez-Hernandez, who's known as Rico, has received threats online. People have called him a killer, Ms. Morgan said.
"Imagine seeing your friend on the street dead, trying to wake them up and now you're going to have to come back and face being called a murderer and being accused of drinking and driving," Ms. Morgan said. "I just want them to be left alone."
Ms. Morgan is a forgiving person who considers herself as someone who wants to find the good in everyone. She rationalizes most situations until it makes sense.
"I know who my daughter was," Ms. Morgan said. "So, for me to be angry at Rico (Kenneth) for my child's choice? She was my wild child. If I'm going to be mad at anyone, I'm going to be mad at myself for, number one, yeah I probably should have been stricter on her. But had I been stricter she probably would have been like me and rebelled more."
She said her daughter knew she wasn't supposed to be out at that hour.
"They had school the next day," Ms. Morgan said. "Why were they out driving around at 11:30 at night? They knew better."
At that Celebration of Life, two days after her daughter's death, Ms. Morgan was approached by one of many students. This student said Lexie talked her out of dying by suicide multiple times.
"That was one of my big things that I get to carry with me now," Ms. Morgan said.
Lexie was dating Gabe Otero for around five months before the crash. There were stories about Gabe, too, convincing his friends not to harm themselves.
"He was always respectful anytime he ever met me," Ms. Morgan said. "Of course, I'm mom though. So he was always saying 'yes ma'am, no ma'am.'"
Lexie also motivated another friend to go back and finish school. Lexie was excited for senior year. She thrived in her classes; however, one seemed to elude her.
"My child could not pass gym to save her life," Ms. Morgan said, "even though she was a cheerleader."
Maybe it serves as a reminder to Ms. Morgan that she and her daughter were eerily alike. Lexie didn't pass gym class, yet she convinced her friend to go back to school. Her mother helps people cope for a living, yet she is there for others before allowing herself to mourn. If they're alike in any way, it seems like it started with selflessness.
"I always tell my teenagers on my case load that you can find a positive in anything," Ms. Morgan said. "And I remember one girl asking, 'What about in death?' I told her, 'That means they get to look down on you for eternity.' Now I remember that conversation and I'll never forget it."