LYME — The Lyme Central School mascot is now in the conversation among leaders in the district, after a national organization that represents indigenous people spoke with the superintendent.
Lyme Central School is the home of the Indians and has a mascot of an indigenous person wearing a headdress-like war bonnet.
District Superintendent Cammy J. Morrison, after being approached by an organization that represents indigenous people, said she's ready to have the conversation with the community, no matter how difficult it may be.
She issued a letter to parents on Tuesday, and school board members are slated to discuss it at their meeting on Thursday. A recent petition on change.org was also started to have the Lyme mascot changed.
A tribal chief in Akwesasne — who appreciates that Lyme is starting to fact-find and talk about its mascot — is weighing in on what it means to indigenous people when they see their likeness used as a mascot or a cheer at a game.
"What I do know is I would not want to do or say or participate in something that is offensive or hurtful," Mrs. Morrison said. "I wholeheartedly believe in diversity and that we have an obligation to respect any and all cultures and celebrate them."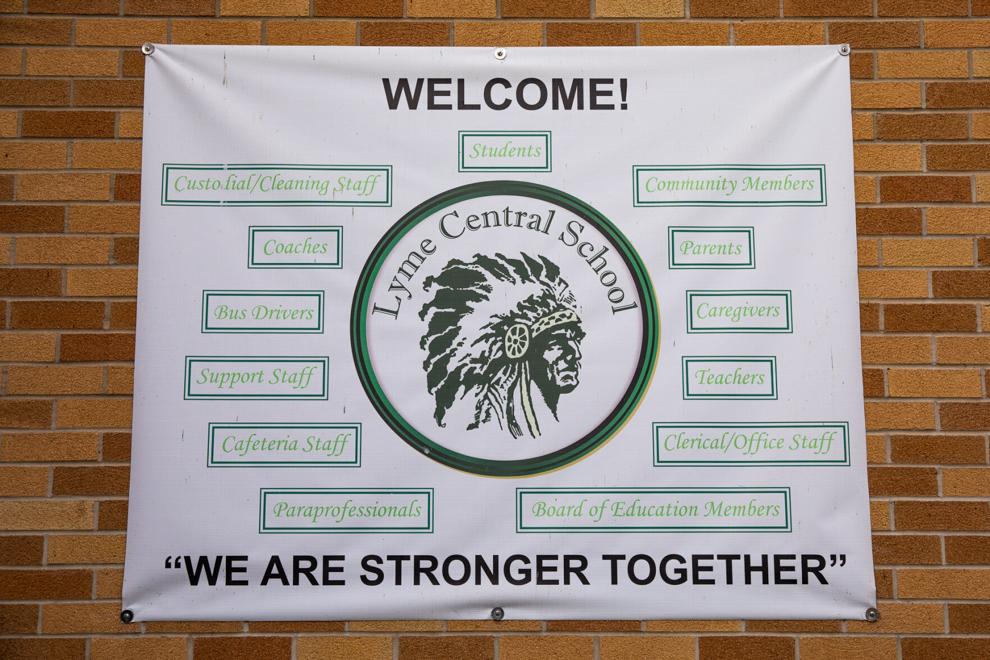 Mrs. Morrison said the National Congress of American Indians, which represents tribal governments and communities, contacted the school about its mascot. She said the organization provided her information about how native-themed mascots are harmful, and also sent resources for school officials.
"I don't pretend to be an expert on the topic," she said. "We saw it as an area of pride and would never mean to disrespect anyone, but at the same time, I can't speak for people of that heritage. I can't tell them how to feel. If they feel it is disrespectful, who am I to argue with them?"
Chief Ronald LaFrance Jr., with the St. Regis Mohawk Tribe, said he doesn't appreciate when indigenous people are depicted as mascots. He said there are levels of insensitivity to it, namely that many people whose mascots are indigenous people don't fully understand the history behind the culture they are representing.
"Because the non-native population doesn't understand the history, they automatically assume we would be honored by having our likeness as mascots," he said. "Well, we're not mascots. We're people."
Chief LaFrance said he went to Massena Central High School, which at the time had a mascot of an indigenous person wearing what he said was an inaccurate war bonnet before it was changed.
"They couldn't get that right and they live 10 miles down the road from us," he said. "We don't dress like this. What we wear on our heads is not anywhere near that. No one even wears war bonnets around here."
And he said he's seen fans at games around the country do what they think are indigenous cheers.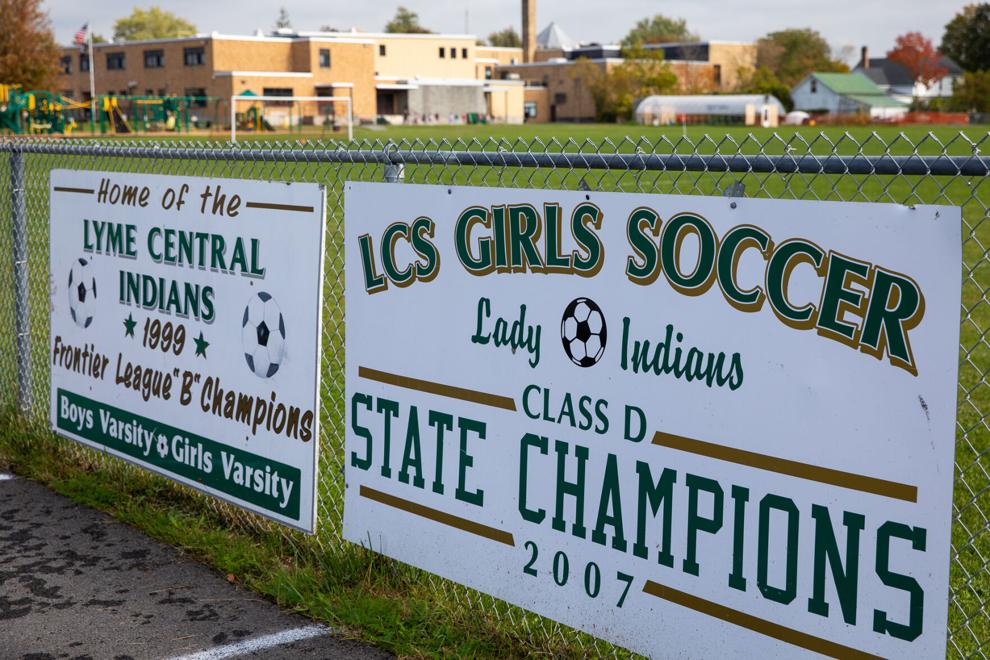 "You have a crowd of 400 people at a football game and they start freaking out, doing the tomahawk chop or war calls," he said, "and they have absolutely no idea what this stuff is about."
It reminds the chief of the ongoing investigation into the death of 22-year-old Gabby Petito, a case that has taken the country by storm. She went missing in August and was found dead Sept. 19 in Wyoming. He said he feels for Ms. Petito's family, but he also wonders what the response would be if the same thing happened to his.
"If my niece went missing tomorrow, I doubt it would get picked up by even the Watertown Daily Times," he said. "More than 5,000 indigenous women have gone missing in the last 10 years."
He said he appreciates that Lyme is beginning the conversation about its mascot. His advice to school officials is to invite indigenous speakers to the school to explain how they feel about it.
In Mrs. Morrison's letter to the Lyme community, she mentioned being transparent. She wrote that the NCAI reached out to her and provided resources, which they are now reviewing. She also wrote that she heard about the petition to change the mascot.
"While I understand there will be a plethora of strong views and emotions shown both for and against a mascot change, let me assure you all that a petition will not be necessary," she wrote. "Let me be clear, the district will be exploring all of its options with the goal of successfully maneuvering what is undeniably a sensitive and multifaceted topic: Our School Mascot."