WATERTOWN — As soon as Mary F. Reardon took one look at her future husband Clarence E. Reardon — tall, redheaded and handsome — the rest, as they say, was history.
The two met in 1949 when Mary was a senior at Sandy Creek High School, introduced by one of her friends. After dating for about eight months, the two were married on Sept. 16, 1950.
When the two married, they had a simple ceremony with only two other people in attendance. This year, in celebration of their 70th anniversary, Clarence, 93, and Mary, 88, had a socially distant gathering with friends and family on Sunday in anticipation of their 70th anniversary Wednesday.
"We've had a good time, had a wonderful 70 years together, and we're happy we made it," Mary said. "We're looking forward to our 75th anniversary."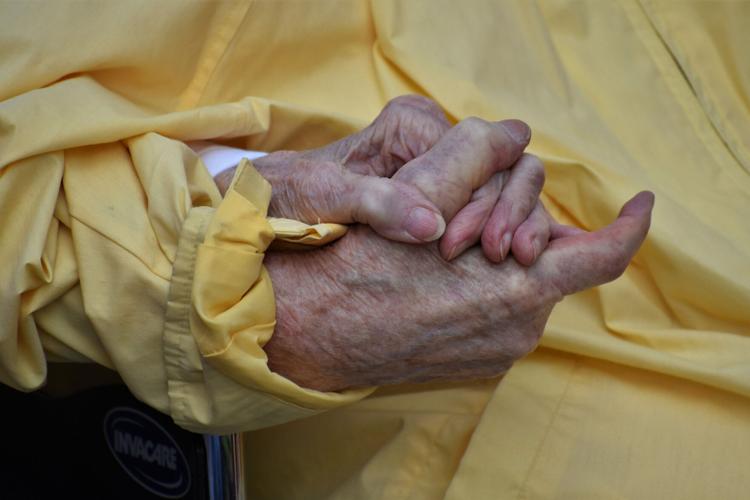 Clarence and Mary are currently Samaritan Summit Village skilled nursing residents. They're able to continue living together during these uncertain times and celebrate another year together as they have each year before. The two came to the residential facility about six months ago, just before the COVID-19 pandemic swept across the nation and shuttered many businesses.
Before coming to Summit Village, they were at home in Mannsville, where Clarence grew up, trying to get along. They decided they just couldn't do it anymore — Clarence had been falling and Mary's legs were making it so she could hardly move.
"We said this was the best place for us and it really has been," Mary said. "It's wonderful here, we really love it."
In their time together, the couple had two daughters, but unfortunately one died a few years ago. Their surviving daughter, Karen, attended Sunday's celebration with her husband, Joseph D. Plummer, their daughter, and her grandchildren — Mary and Clarence's great-grandchildren.
With the pandemic, Mary said it feels good to be able to see her family, and while she'd like for them to be able to visit the couple in their room, she said having meetings elsewhere, like outside, is better than nothing for now. She said both she and Clarence are feeling great that they were able to have an anniversary celebration at all this year.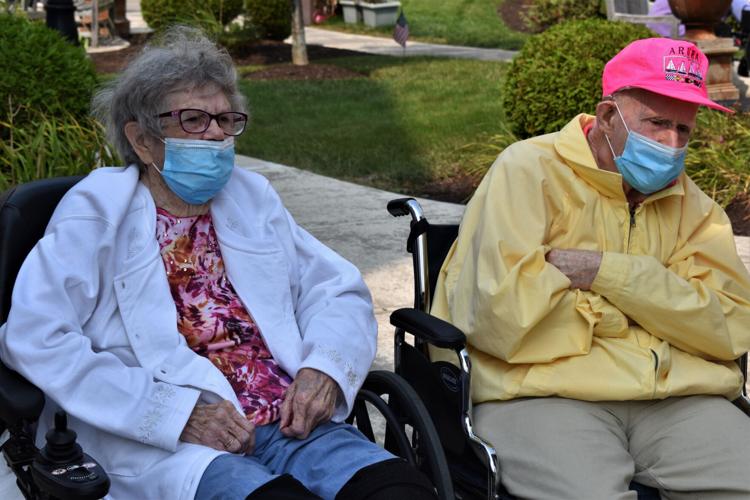 In their 70 years of marriage, Mary said the two have only had one argument — over who would do work on their home. She said Clarence wanted his friend to do it, but Mary heard the man was expensive for the services he offered, so the two argued over it.
For young couples just starting out or having recently been married, Mary shared the key to a successful relationship, in her opinion, is to never go to sleep angry.
"If you start to have an argument," she continued, "stop and say to yourself, 'Is it worth it?'"
Clarence, sharing that the past 70 years of marriage have been the greatest time of his life, contributed the old saying, "happy wife, happy life," which earned a chuckle from Mary.
Mary said their happiest memories together are having their daughters.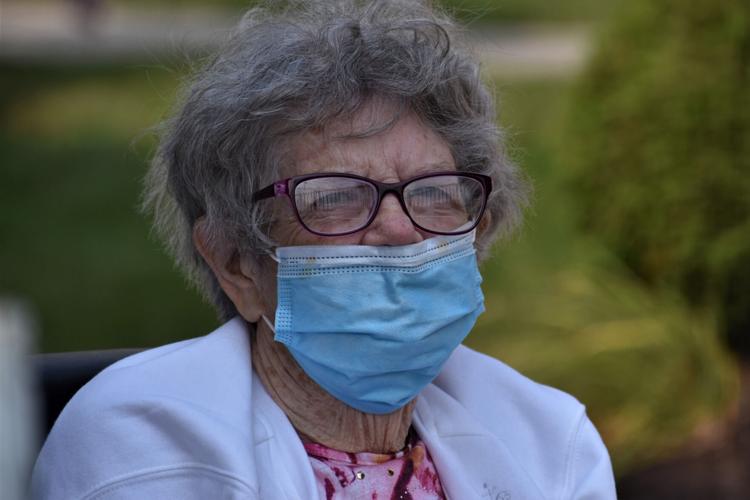 In their time together, they've had good times and bad, but their love for each other remains strong. Mainly keeping to themselves, aside from the weekly card games with friends, the Reardons have enjoyed a simple life together the past 70 years.
As for the couple's plans for Wednesday, Mary said they were given the option to have the dinner of their choice. So, what's the go-to meal for celebrating 70 years of marriage and looking forward to more?
In the case of the Reardons, that meal is roast beef, mashed potatoes and gravy.