SACKETS HARBOR — As the clock of the United Presbyterian Church's tower struck 11 a.m. on Wednesday — Veterans Day — Patricia C. Stephens was ready to follow it with a tolling of the bells, 21 rings like a 21 gun salute, and a patriotic song in honor of Armistice Day.
Armistice Day honored the "eleventh hour of the eleventh day of the eleventh month" of 1918 that signaled the end of World War I, a precursor to Veterans Day, which commemorates veterans of all wars.
WWI took place between July 1914 and November 1918, and was one of the deadliest conflicts in world history. More than nine million combatants and seven million civilians died as a result of the war.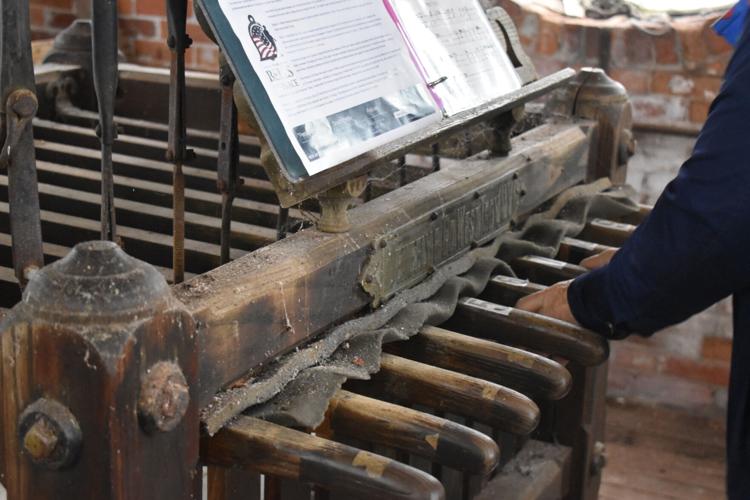 More than four million Americans stepped forward to serve during the war, with two million deployed overseas and 116,516 of them never making it home. The war ended with an armistice agreement between the warring countries at 11 a.m. on Nov. 11, 1918.
"Armistice Day — my mother always talked about it," Mrs. Stephens said. "The fact that it was the 'war to end all wars' and there was a lot of hope, and I think Armistice Day stands for a lot of hope. We hope that there will be a time when we end all wars, but World War I didn't quite do it."
When the United States entered World War I in 1917, the church building on the corner of Main and Broad Streets was just 17 years old, though congregants had been worshiping there for 71 years as the original building, which was lost to fire, was erected in 1846. At 11 a.m. on Nov. 11, 1918, a celebration of bells rang out around the world marking the end of World War I.
For 120 years, the bells, a gift of Marietta Hay, have celebrated momentous occasions with their chimes. While many largely know of Sackets Harbor as a strategic outpost and battle site in the War of 1812, the village has played a key role in other American conflicts, with Madison Barracks serving as a training post and hospital for soldiers all the way through World War II.
Today, the village is home to many soldiers and families assigned to nearby Fort Drum and the 10th Mountain Division.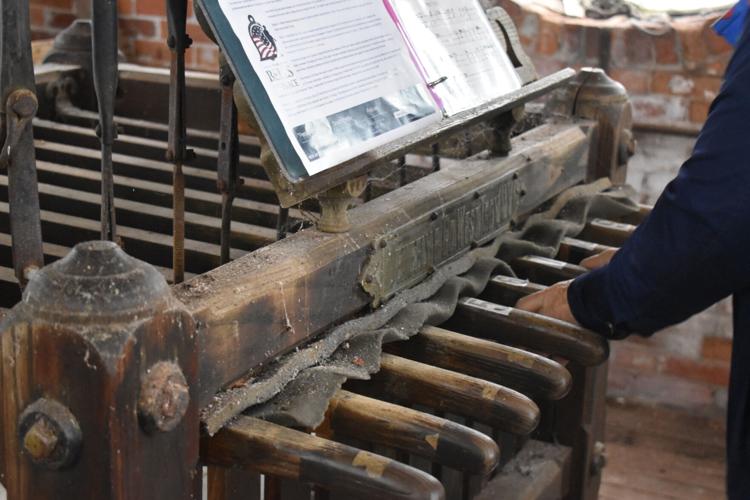 "This is kind of a military community, we have veterans from every war who live here and their families who live here; of course, it was a military community long before World War I," Mrs. Stephens said.
Mrs. Stephens said her grandfather enlisted, but never left the United States because the war ended by the time he needed to be deployed. The ringing of the bells this Veterans Day is a continuation of the celebration started in 2018 by the U.S. World War I Centennial Commission known as "Bells of Peace."
Those on the committee of the United Presbyterian Church were invited to take part in "Bells of Peace," a World War I Remembrance, so Mrs. Stephens, along with her husband Richard T. Stephens, rose to the occasion Wednesday.
Bells of Peace is a collaborative program whereby American citizens and organizations across the country are invited to toll bells in their communities 21 times on Nov. 11 at 11 a.m. local time. The nationwide program was designed to honor men and women who served during World War I.
Once the bells had been rung the additional 21 times, Mrs. Stephens also played "God Bless America" on them.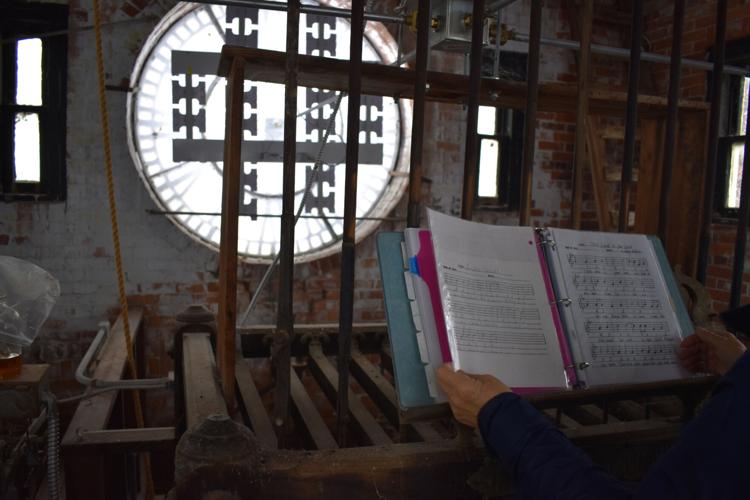 "We like to find as many connections, as many activities in the village as we can to play the bells because we think it's an important part of the village identity," Mrs. Stephens said.
According to Mrs. Stephens, there were a few years that the bells were rung every night from 5:45 to 6 p.m., but the church hasn't done that in quite a long time. Most recently, they've been rung for weddings and funerals, along with the village's Whoville celebration last year.
This year's bell tolling, 102 years after they chimed in celebration of the Armistice, continues the tradition of honoring the men and women who served or still serve in the armed forces.