FORT DRUM — Staff Sgt. Jonathan Connolly found out Wednesday morning just how good of a soldier he can be.
The Fort Drum sergeant was among 10 soldiers who participated in a live-fire stress shoot demonstration that used "wearable" smart sensory technology to show their readiness for combat.
Each running along a 200-meter marksmanship range course on a rainy, chilly morning, Fort Drum soldiers from the 4th Battalion, 31st Infantry Regiment, 2nd Brigade Combat Team, had to make split-second decisions on whether to shoot at enemy or civilian targets while Army researchers kept an eye on how they were able to handle the stress.
The "pop-up" targets were either enemy combatants or "friendlies," such as women carrying a baby.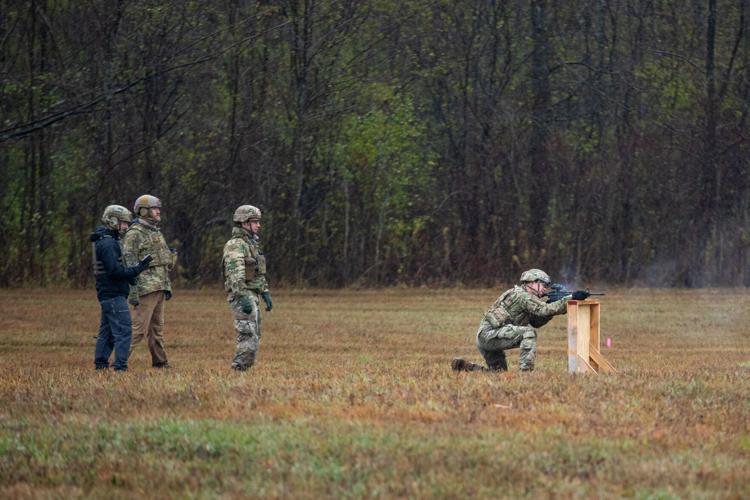 The soldiers wore smart watches that kept tabs on their heart rate while they ran along the course.
They've also been wearing rings with specialized software — the same kind National Basketball Association players wore during the playoffs this year — that focuses on their susceptibility to the novel coronavirus.
He's one of 539 Fort Drum soldiers wearing the equipment for a year as part of their training.
Wednesday's training will help him — to paraphrase an old Army slogan — be all he can be as a soldier.
It's about "Optimizing the Human Weapon System," said Joseph Patterson, an Army researcher from Natick, Mass.
The sensory equipment is also helping the Army gain insight into the COVID-19 pandemic and its susceptibility to soldiers, said Joe Matook, program manager for the Army Measuring and Advancing Soldier Tactical Readiness and Effectiveness, or MASTR-E, project.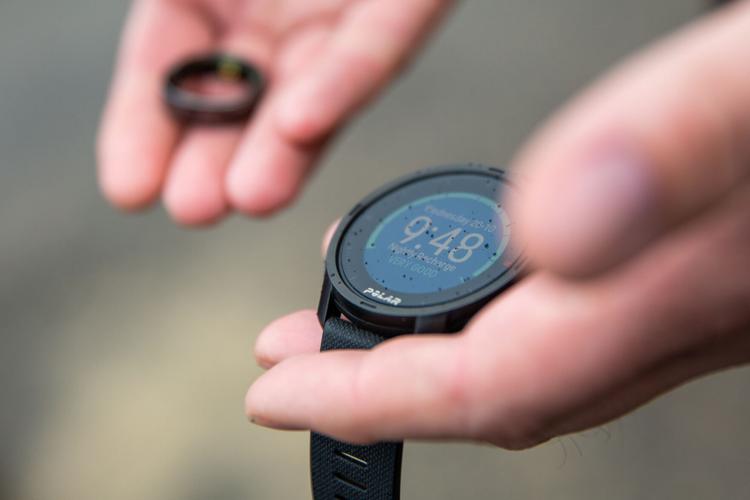 "It's a physiologically assessment into their training and fitness," Mr. Patterson said.
The data will help maximize soldier performance in training and on the battlefield, he said.
The sleep monitoring equipment will show whether soldiers were playing video games until 2 a.m. or whether they got a good meal and went to bed early a night before their training, he said.
Earlier this year, the Oura ring made headlines for NBA players wearing the sensor temperature jewelry while playing in the Florida bubble during the playoffs. The rings were able to make sure players didn't contract the coronavirus.
During Wednesday's demonstration, Sgt. Connolly finished the course in about two and half minutes, one of the better times of the day.
It wasn't about how many targets he hit.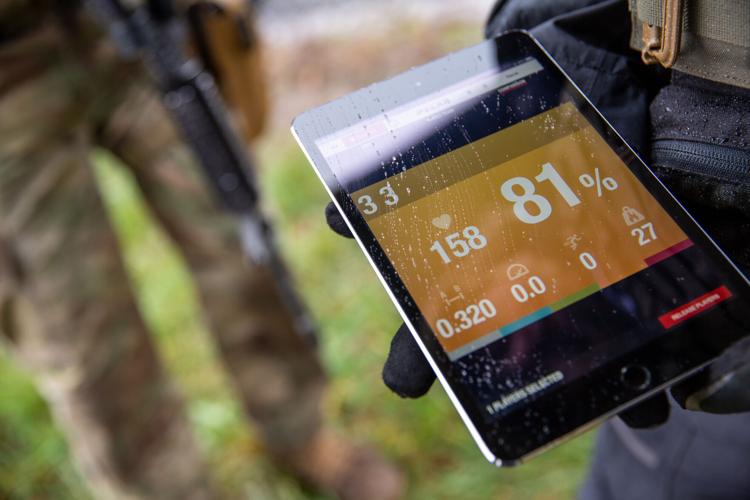 Gleaning the data from a tablet, the group of researchers and Fort Drum officials saw his heart rate went up to 192, or about 95% of its capability.
"It was a neat experience, especially for the gadgets," Sgt. Connolly said after running the course.
Fort Drum is working on the project with the Army Futures Command's U.S. Army Combat Capabilities Development Command Soldier Center and the Medical Research and Development Command's Military Infectious Disease and Military Operational Medicine Research Program.