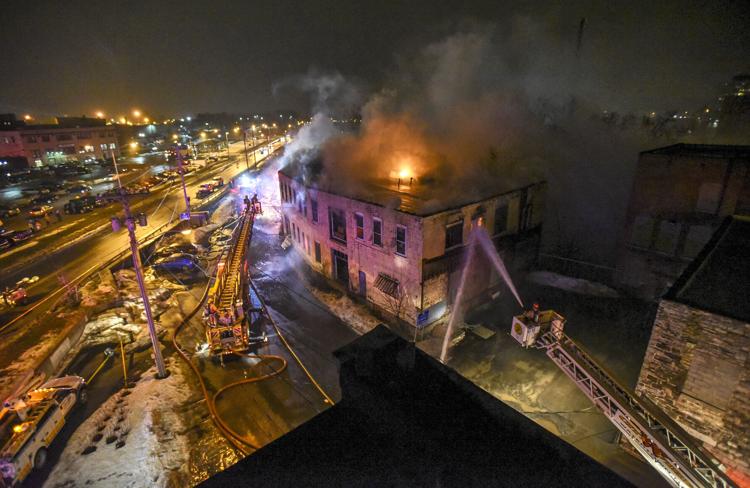 WATERTOWN — Scott J. Munson is the first one to admit he made a horrible decision to fool around in a vacant Newell Street warehouse in February 2018.
It was a blustery winter night when he and a friend intentionally started one of the biggest fires in recent city history. That decision changed their lives, and the life of a well-respected city firefighter, forever.
"It was the stupidest thing I've ever done," Mr. Munson, now 20, said.
Both 18 at the time, Mr. Munson and John H. Long admitted in a Jefferson County courtroom that they set the fire and were subsequently sentenced to two to seven years in state prison.
As firefighters fought the massive blaze that destroyed the building, a section of a brick wall came tumbling down on Fire Capt. Theodore "T.G." Kolb, severely injuring him and forcing him to retire. Another firefighter was injured but has since recovered.
In July, Mr. Munson's prison sentence was cut short after he was given a compassionate release because he was diagnosed with brain cancer while serving his sentence at Marcy Correctional Facility. Mr. Long remains in custody at Marcy. His earliest parole eligibility date is August 2021, according to the state Department of Corrections and Community Supervision's website.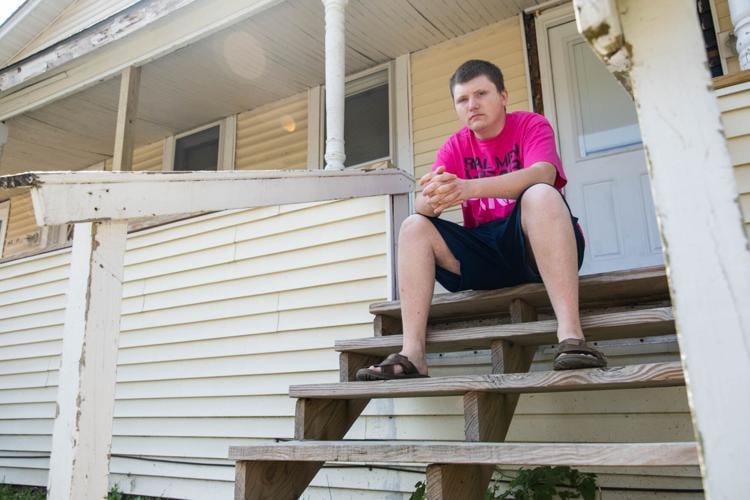 After Mr. Munson's diagnosis, he was sent to Upstate Cancer Center, Syracuse, where doctors removed a tumor from his brain and as much of the cancer as they could. He was treated for six months in a hospital at Mohawk Correctional Facility, Rome, prior to his release.
With his major underlying medical condition, the state Department of Corrections and Community Supervision released him because he could be at risk for the coronavirus while he was incarcerated.
REMORSE
He now lives in a two-room apartment in Watertown, where he thinks about what he's done, the pain he caused and where he's at with his own life.
He wishes he could change what he did, not only for what's happened to him, but to go back so Mr. Kolb wouldn't be going through what he's going through, as well.
"It was a mistake. I wish I could tell him how sorry I was," Mr. Munson said while sitting on his bed on a recent afternoon. "I know he's going through a lot."
He told how he and Mr. Long — whom he'd met in county jail while serving a shoplifting charge — got inside the building owned by Samaritan Health, which kept medical records inside cardboard boxes.
Bored, they were fooling around and went exploring inside, he recalled. It was dark and they ended up among a roomful of cardboard boxes. One held a piece of paper in his hand, while the other lit it with a lighter. The burning paper was thrown on top of the boxes, igniting them. Before they knew it, the fire quickly spread.
They both quickly headed toward a door and narrowly escaped the burning structure.
"We kicked through the plywood and that's how we got out," he said.
While he has a lot to think about these days, Mr. Munson looks back at that decision to go inside the building that Feb. 19 afternoon and start the fire that changed his life and Mr. Kolb's.
"If I could take back that moment, I definitely would," he said, stressing they shouldn't have gone inside in the first place.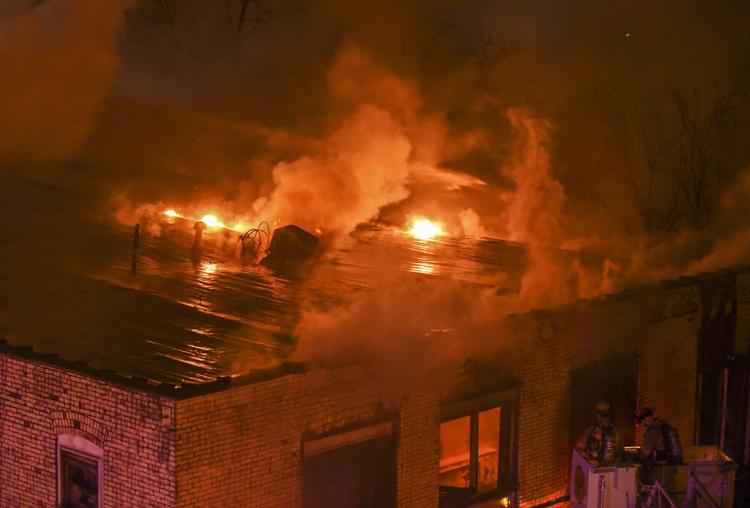 CONCILIATION ATTEMPT
Chief Assistant District Attorney Patricia L. Dziuba prosecuted the case in Jefferson County Court.
It sounds like he's taken responsibility for his actions, Ms. Dziuba said, stressing she hopes that means Mr. Munson truly means he understands what he did was wrong. He seems to express remorse.
That's her hope for Mr. Munson, she said. Only he knows what his intentions are and what is in heart.
His remorse can help him "choose a better path," and become a better person, she explained.
He remains on community supervision with state parole to help with his transition.
It was up to the prosecutor to notify Mr. Kolb that Mr. Munson was going to be released early from prison. Mr. Kolb had the right to know, she said.
Mr. Munson would like to talk to him and tell him that he's sorry for what happened. He tried to contact him through Facebook, but never got an answer.
It's totally up to Mr. Kolb if he wants to pursue any kind of relationship, Ms. Dziuba said. If he doesn't want to, it's understandable for all of what he's gone through since suffering the injuries at the fire, she added.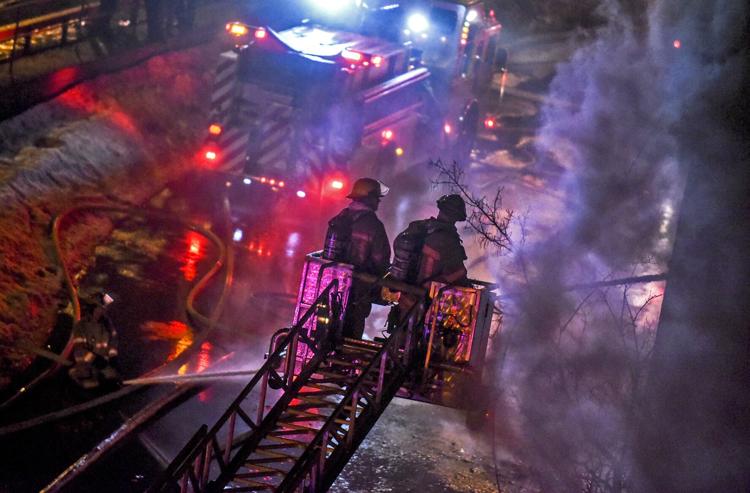 The 24-year veteran of the fire department underwent two surgeries, one to fix his crushed pelvis and the other two to install pins in his left hip. His right hip was broken, his foot suffered nerve damage and he had other internal injuries that forced him to retire.
"A day doesn't go by that I don't think about February 19, 2018," Mr. Kolb said in an email. "Although it's been over 2½ years, the struggles are real and I'm sure Mr. Munson shares in those struggles realizing that decisions we make are real, and we own them and are responsible for whatever happens after them."
Mr. Kolb has a pending state Supreme Court lawsuit against Mr. Munson and Mr. Long, as well as Samaritan and Newell Street Realty LLC, the entity under which Samaritan owns the fire site.
ILLNESS PROGNOSIS
When Mr. Munson was asked if there's a correlation between his part in setting the fire and his illness, he answered, "No, it's not karma."
Since getting out of prison, he's been getting treatment at Upstate under the care of Dr. Mijung Lee, who has specialties in oncology and hematology, and others with the medical staff at the center at Upstate Medical University, Syracuse.
Doctors cannot give him a definitive answer about his prognosis. Despite removing the tumor, the cancer is growing, Mr. Munson said.
"I feel pretty good," he said, adding that he gets easily tired.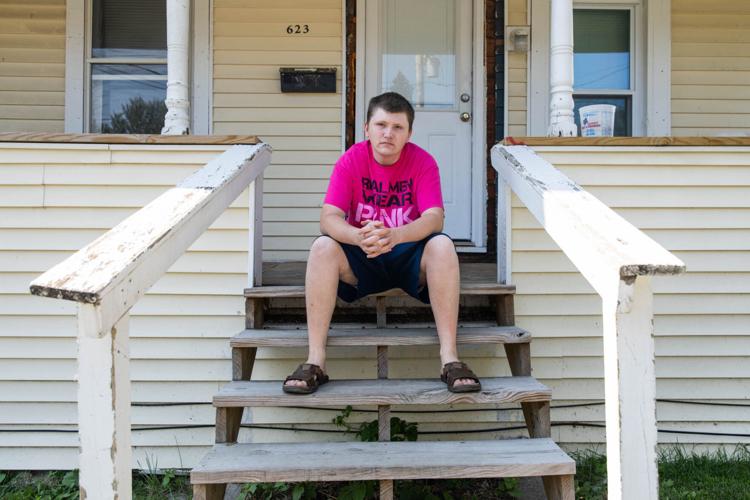 The ordeal began with what he thought was a bad migraine headache. He ended up in a coma in his cell before the prison diagnosed him and then sent him to Upstate, where he was hospitalized for about two months, he said.
Diagnosed with glioblastoma, an aggressive type of cancer in the brain or spinal cord, he went through 42 rounds of radiation at Upstate. He also was given Temodar, a medicine that can help prevent the spread of cancer cells, he said.
He questions the care he received at the hospital at Mohawk. He found out from a nurse at Upstate Cancer Center that he missed at least one appointment this winter and wonders whether there were more.
He also criticized the state Department of Corrections for not providing him with the chemotherapy medications until he was able to set up for continued treatment at Upstate.
He doesn't see anyone but his mother, who's been there for him, taking him to doctor appointments and just generally helping him, he said. Without her, he wouldn't know what he'd do.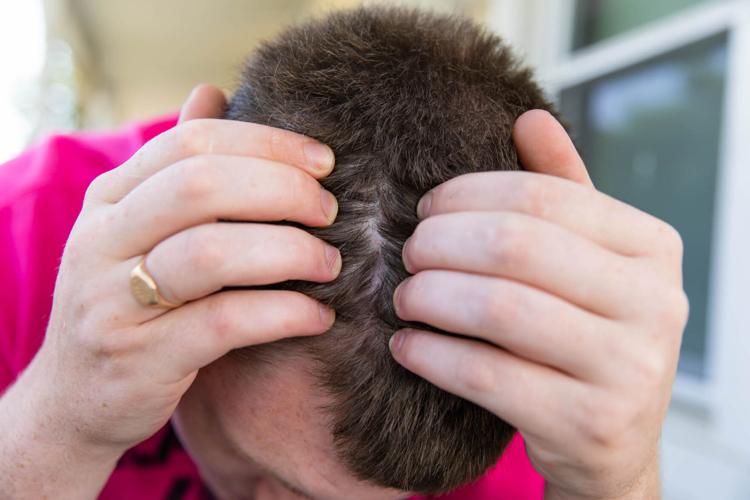 Most of his time he spends watching television, playing video games and creating drawings of muscle cars.
With everything he's going through, maybe he knows more about life than a typical 20-year-old. He has some simple advice for his peers about staying out of trouble and doing something they'll regret later on.
"It's never, ever worth it," he said.