WATERTOWN — Two people were taken to the hospital Tuesday night following a crash that involved a car crashing into an SUV parked in front of the State Office Building.
Police were still sorting out exactly what happened while tow trucks were on their way to clean up the mess.
Police believe the driver of a 2005 Mustang GT was heading away from Public Square about 9:30 p.m. when he lost control and the car hit the parked SUV head on.
The SUV ended up on the lawn and facing the building, while the front end of the Mustang was pushed in.
The names of the two injured people were not available. Their injuries also were not known Tuesday night, but both men were conscious when they left the scene.
Agnes Townsley was walking north on Washington Street when she heard a loud bang and then came across the scene and saw what happened.
"The bang just echoed," she said.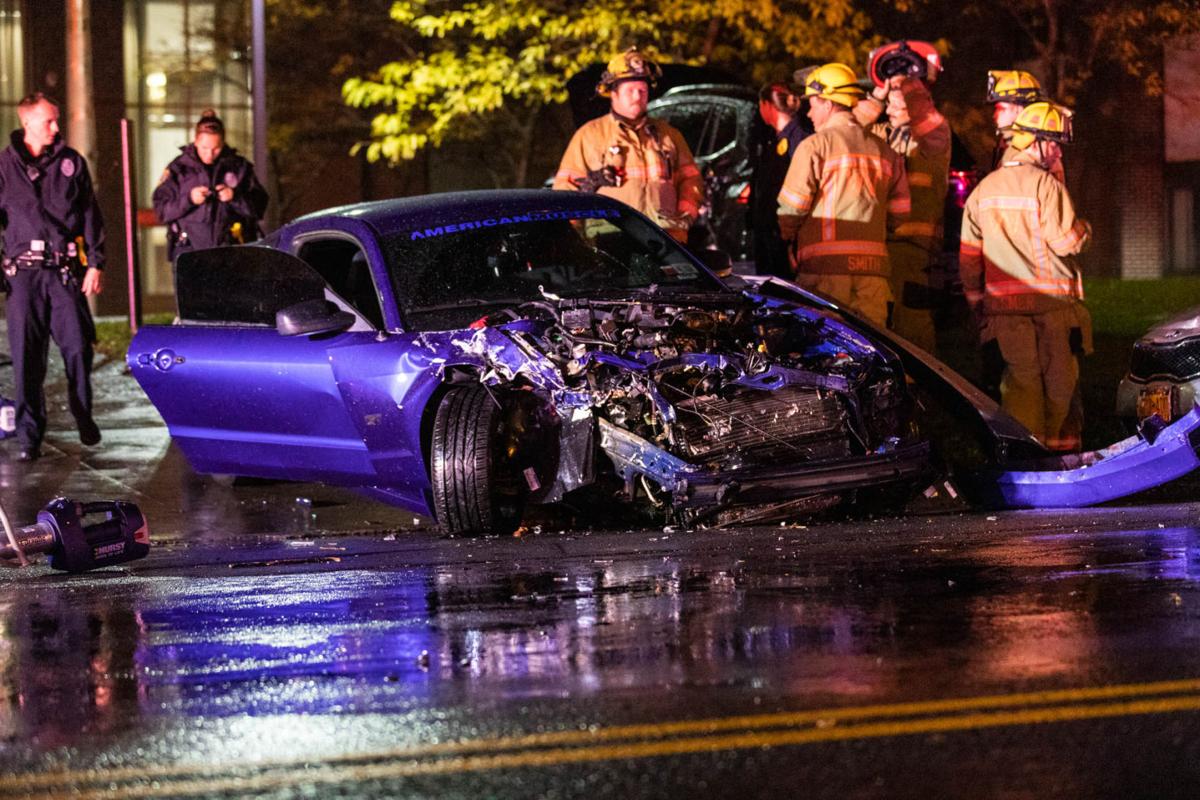 Two friends of the driver of the Mustang said they were just with him a little earlier before the crash occurred. The former Fort Drum soldier was upset because he found his friend dead of an overdose on Monday, said the two friends who declined to identify themselves.
"He just got out of the Army today," the one friend said while consoling a young woman with him.
They tried to calm him down before he took off, they said.
The Mustang was just purchased last week, the friend said.