WATERTOWN — Hedy J. Starr, a dog trainer in the city, spent years saving money and researching breeders before she found a Dalmatian she envisioned would be a world-class competitor.
Thousands of dollars later, and now a federal lawsuit, the dog she found has been stuck in an airport holding facility for about three weeks with nearly a dozen other imported dogs — one of which died while in quarantine.
Ms. Starr is the dog trainer at Canine College, 26220 Route 283, working with dogs on just about anything, from basic puppy obedience to drug detection and advanced levels of sport. She's lived in Watertown with her husband, Ryan N.C. Starr, for about a year. For years she's wanted to obtain a world-class dog. She didn't care where it came from, as long as it met her strict criteria.
After years of searching and vetting for purebred dogs from ethical breeders, she found one in Russia who's produced dogs that have won competitions in nearly a dozen countries.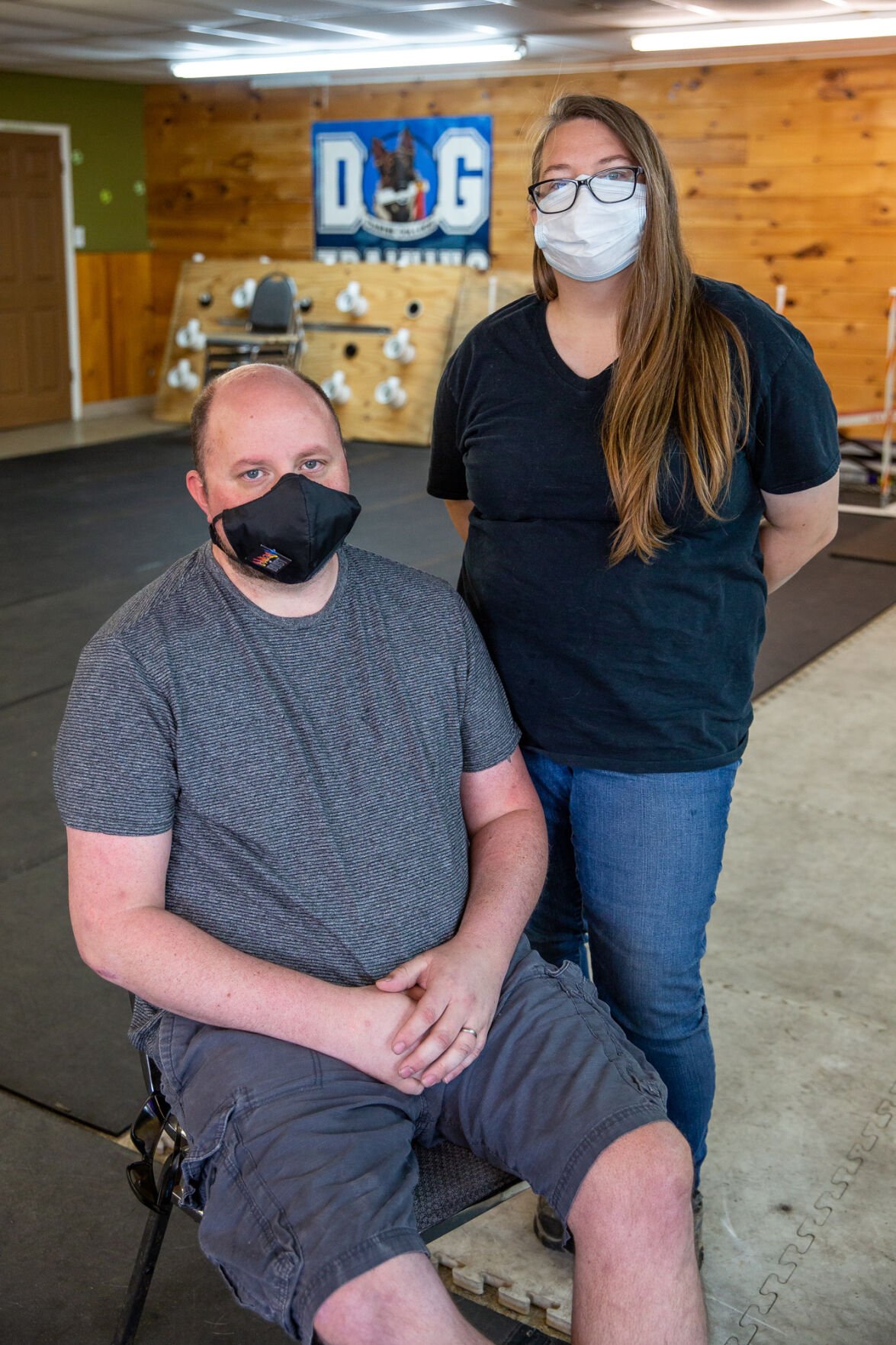 "It's not like we were looking to get a Russian dog," Mr. Starr said. "We were looking for the best dog and it happened to come from there. If it had come from any other country, we would have bought from there."
The dog they were set to get was a Dalmatian, which are known for their energy, flash, drive and dynamic skill set. Mrs. Starr put down a $500 down payment when the dog's mother was confirmed pregnant. When their dog was born in Russia, she paid the $2,200 bill in full.
Now they don't even know if the puppy is alive.
On Sept. 8, 11 dogs, including Mrs. Starr's, were flown from Russia to the John F. Kennedy International Airport in Queens — costing the Starrs $1,500. The dogs were seized immediately by U.S. Customs and Border Protection. The Centers for Disease Control and Prevention alleges the dogs didn't have adequate proof that they received rabies vaccinations, and that their paperwork might have been falsified. What's more, the courier allegedly declared only nine dogs to customs, and two additional dogs were found in a "hidden compartment," according to federal court documents.
Mrs. Starr's paperwork, at least, was completed and acceptable to present upon the dog's entry as long as they matched what the courier presented at the airport, according to an email sent to her from a CDC official.
The point is the dogs were denied entry and placed into a holding facility in the airport, which is where they've been for 17 days. Being a trainer, Mrs. Starr knows a dog can shut down mentally in a shelter. It could stop eating or become anxious, stressed and aggressive.
On Monday, one of the dogs seized at the airport died there, and Mrs. Starr said she hasn't been updated on her dog's condition in days.
"There are two dogs out of 11 with potential indiscrepancies (sic) with paperwork," she said, "and nine others that don't, and they are still stuck there, and one of those nine that doesn't have indiscrepancies (sic) with paperwork has died."
They haven't even received proof of life, she said.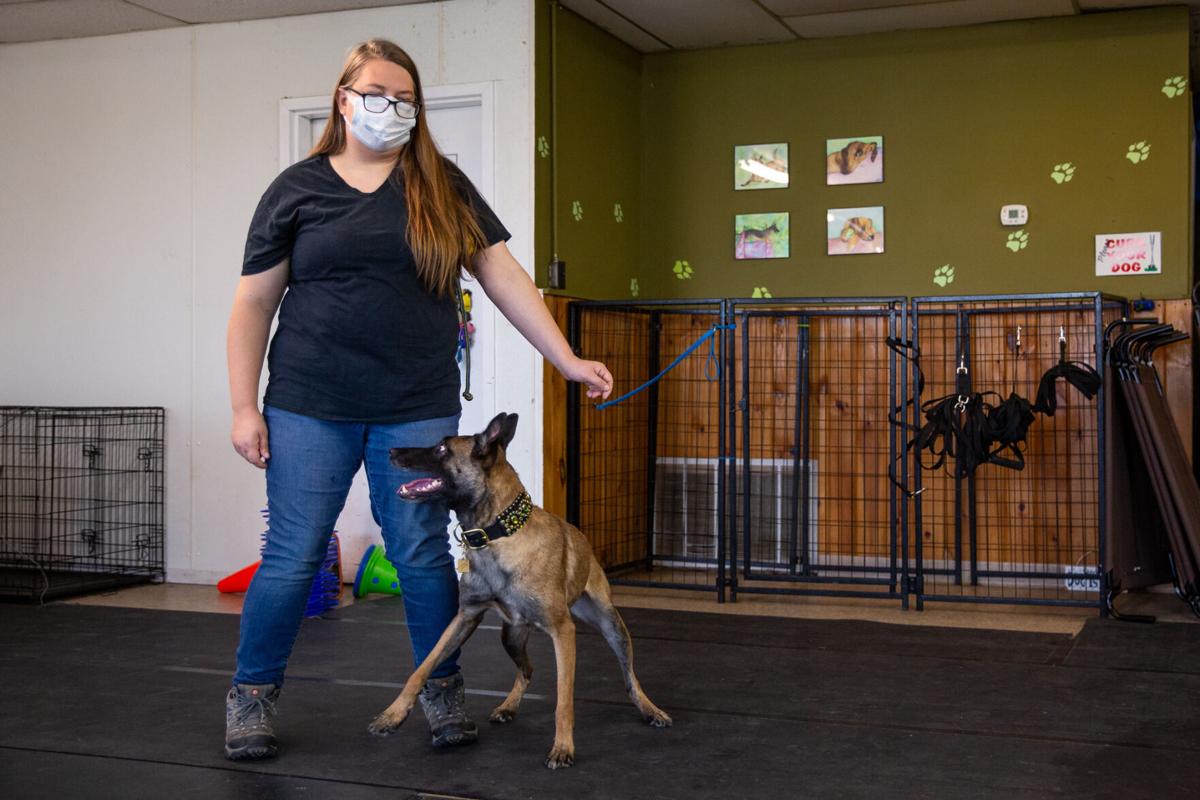 "They are punishing the dogs instead of the person who may or may not be responsible," Mr. Starr said. "The dog that died wasn't stuck in all of this."
Mr. Starr is now attached to a lawsuit on behalf of the owners, seeking to release the dogs and for all legal fees to be paid for. The suit was filed in U.S. District Court Eastern District of New York on Sept. 11 by Ildar Gimadiev, a New York City resident. The secretary for the U.S. Department of Health, the director of the CDC, the U.S. Customs Service, among others, are named as defendants in the suit. Mr. Gimadiev, through his suit, is seeking declaratory judgment and injunctive relief, in other words, nothing is to be done to the dogs in custody — including the Starrs' — until the court rules otherwise.
The suit alleges the CDC has refused entry of dogs at JFK airport and plans to export them back to Russia on the same basis as its denial of Mr. Gimadiev's dogs.
"It's been hard," she said. "I've been sleeping for two to three hours for days at a time."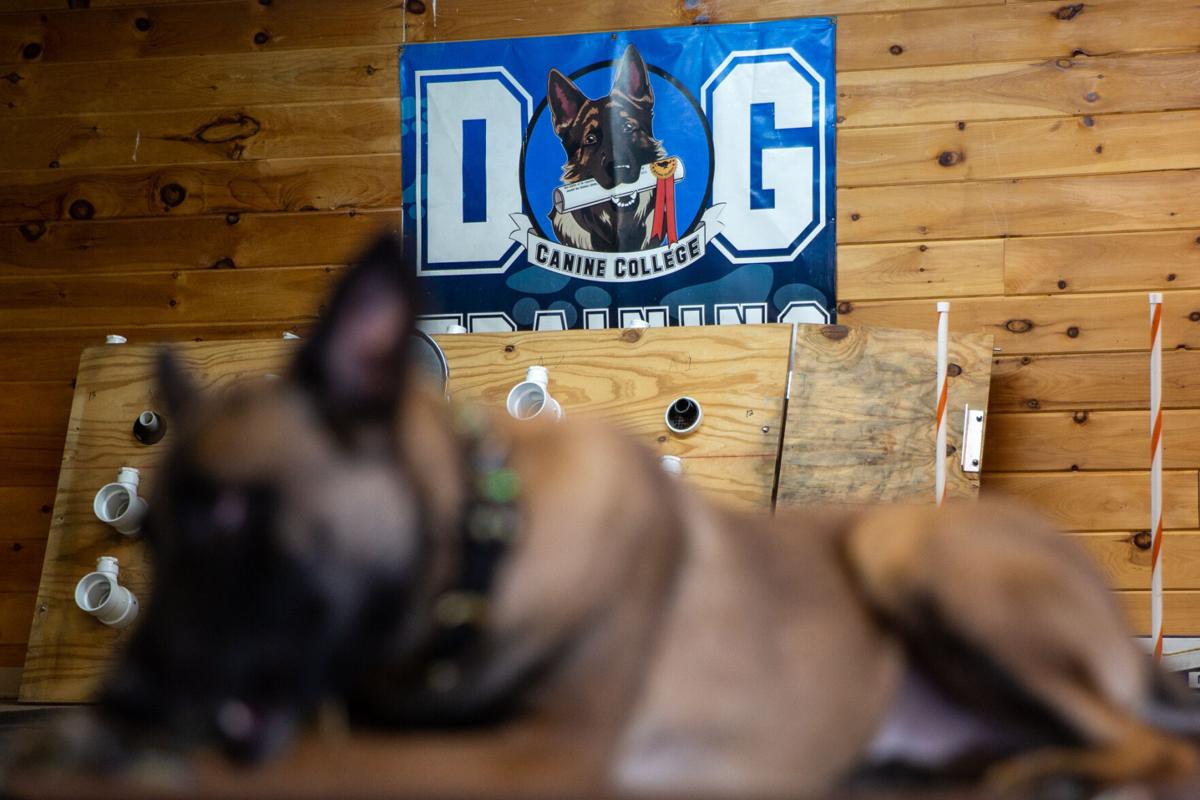 Mrs. Starr said a potential settlement was on the table that would require the dogs to receive rabies vaccinations again, then stay in the airport for another 28 days, costing $100 per day to the owners. A GoFundMe account has been organized for the Starrs.
This isn't the first time Mr. and Mrs. Starr attempted to import their dog to the United States. They first tried in June. The dog was flown to the U.S., where it encountered a laundry list of what the Starrs say are excuses as to why it couldn't be allowed in the country. The dog was then flown back to Russia.
As much as she wants the dog, its well-being is becoming more important.
"I won't send him back again," Mrs. Starr said. "He has been in a boarding facility for three months out of his eight-month life. If he goes back, I don't know what I'm going to do."