WATERTOWN — Fire Chief Jeff VanBrocklin and members of the Watertown Fire Department were perched on the outer Massey Street overpass Monday afternoon to pay their respects while a procession brought city firefighter Peyton Morse home.
State troopers led the hearse along the 130-mile route from Binghamton to Cummings Funeral Home on Sterling Street.
Dozens of police and fire department vehicles joined along the way on Interstate 81. First responders lined up on other overpasses along the busy highway to honor him.
The motorcade brought the young fallen firefighter home from a hospital in Binghamton after he died Friday from a medical emergency he suffered while training at the state fire academy 12 days ago.
"It's important to support our brother," Chief VanBrocklin said. "The fire service is a big community."
An American flag hung from two ladder trucks as the group stood at attention when the firefighter's body and the vehicles passed underneath the overpass just outside of the city limits.
David Roof, president of the town of Watertown Ambulance Service, and his wife Linda never met Mr. Morse, but they knew what he meant to the community.
"He wanted to serve the community," she said.
With family members, firefighters and law enforcement watching, the casket, draped in an American flag, was carried inside the funeral home, a century-old family business. His trip home began at a Sayre, Penn., hospital where he died.
Charles Stage, a friend of his who knew him from a church play group, stood across the street. He said watching his friend finally come home was an extraordinarily moving, emotional experience.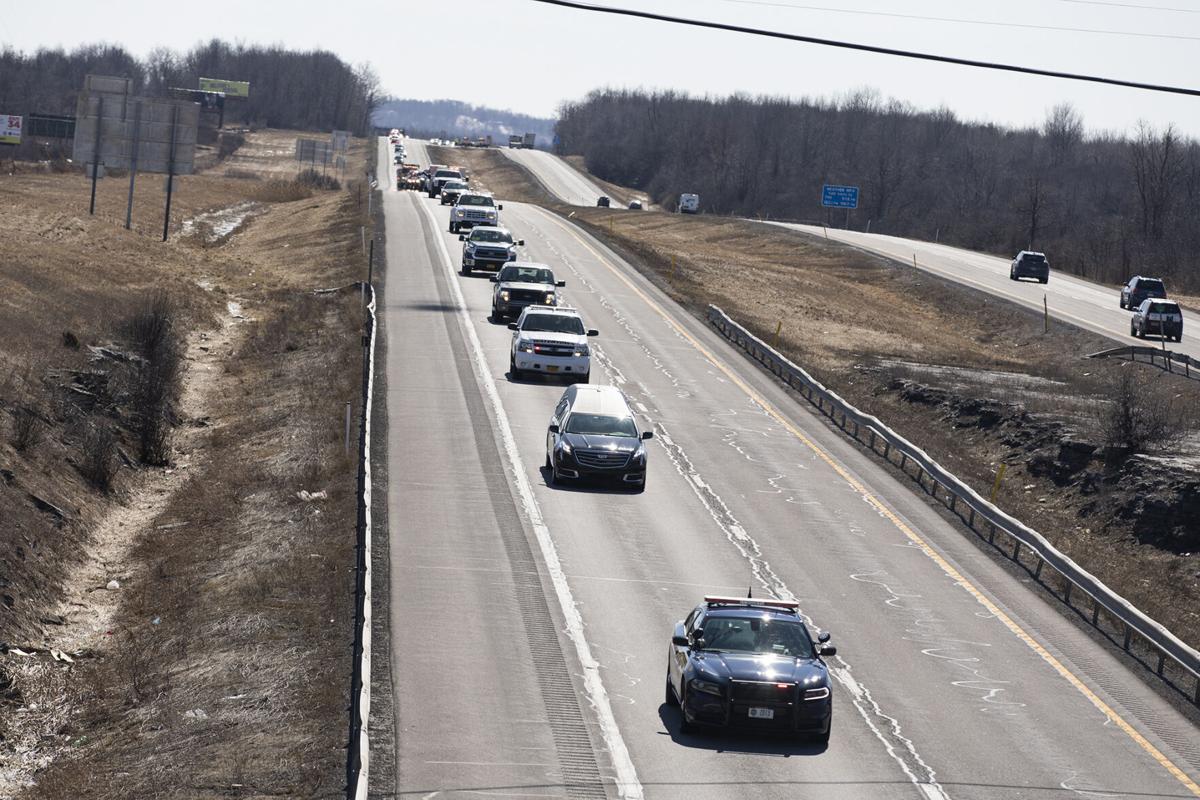 "You've got to keep that stiff upper lip," he said. "I couldn't just break down and cry, I wanted to be tough."
A couple of minutes earlier and a few blocks away, his colleagues lined up in front of the Massey Street fire station in salute. Mr. Morse, 21, was just starting a career he considered his dream job.
About 30 City Hall employees quietly stood along Sterling Street to pay their respects. Another group of people gathered nearby.
Deputy City Clerk Margaret Puccia said they never met Mr. Morse, but he was a fellow city employee, so they made sure to pay their respects.
"It's just how sad it is that such a young life to be over," she said.
Ashley Reff, a LaFargeville resident, waited for Mr. Morse's funeral procession to pass by. She said she didn't know Mr. Morse personally, but they had attended the same schools. She said she wanted to come out and support him one last time.
"I'm just here to offer support," she said. "He was a lot younger than me, too young to know me."
On March 3, Mr. Morse was taking part in a firefighter training program for recruits at the New York State Academy of Fire Science in Montour Falls, near Watkins Glen. He was training to join the Watertown Fire Department.
During a part of the training program, he suffered a medical emergency. He was rushed to a local hospital, stabilized and then airlifted to Guthrie Robert Packer Hospital in Sayre, Penn.
Mr. Morse remained at the Sayre hospital, in the intensive care unit, for more than a week. On March 6, while still in the ICU, he was given his Watertown Fire Department badge — Badge #94. A wedding ceremony was also performed with his fiancée at his bedside that day.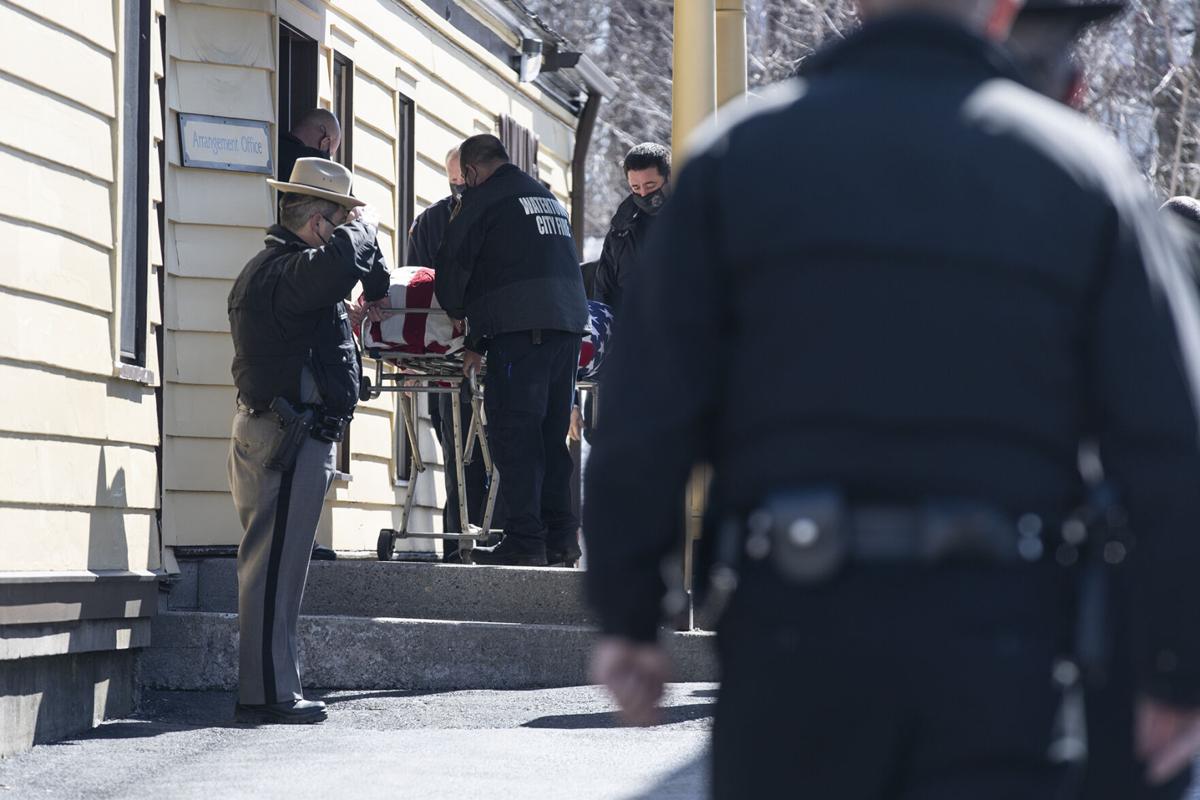 Calling hours for him will be held from 2 p.m. to 6 p.m. Thursday at St. Mary's Catholic Church in Clayton. His funeral mass will be celebrated at the church at 11 a.m. Friday.
The state police and the Public Employee Safety and Health Bureau, or PESH, are investigating what happened. The National Institute for Occupational Safety and Health, or NIOSH, is also expected to open an investigation this week.
The city might also initiate its own investigation, City Manager Kenneth A. Mix said Monday.
Reporter Alex Gault contributed to this report.