WATERTOWN — City firefighter Greg French barely got in the front door of a Scio Street home early Friday morning when he found himself bringing little Avril Sanford into the world.
Mr. French and colleagues Acting Captain Pat Lyon and Eric Hoselton on Engine One were just finishing up their 10-hour shift when a call came in at 6:20 a.m. Friday for "a pregnant woman."
It ended up a morning that the 14-year veteran firefighter might never forget.
Within a few short moments, he found himself delivering a baby while mother Kristen Sanford laid on the living room floor during the unexpected birth.
"She's our little miracle," grandmother Colleen Calhoun said.
But Mr. French, who said he kept his cool during what could have been an intense situation, downplayed what he did.
"It's the classic line," he said. "I did my job."
After the ambulance arrived a few minutes later, mom and baby were taken to Samaritan Medical Center. They got out of the hospital the next morning.
Both are doing well at home.
Despite everything that happened so quickly, the family remained calm Friday morning during the home delivery, knowing they were in the good hands of a veteran firefighter with experience in emergency medical calls.
But a few hours earlier, Ms. Sanford, 28, had no idea what was going to happen after her dad, Ed, just finished up some work at about 1 a.m. installing a new living room floor — the same floor where Avril would soon be born.
Things changed quickly. By the time she was having contractions five minutes apart, she knew her baby was going to be born that morning.
At about 3 a.m., she started calling her mom, who lives next door in the duplex, with progress reports every few minutes. As the birth started to become more imminent, Miss Calhoun decided it was time to go over to the house.
"This is the real deal," Ms. Sanford recalled telling her mom at about 6 a.m.
As soon as the firefighters got into the door, he got Ms. Sanford, who was in some pain by then, into the closest room where she could lay down and deliver the baby right there.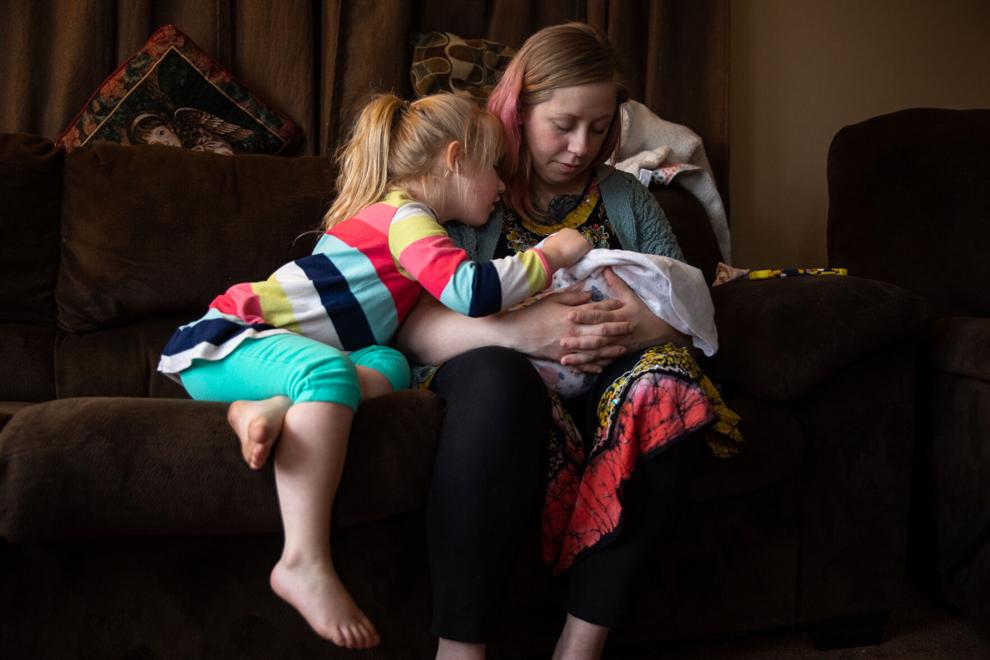 Mr. French had already grabbed the OB bag — with such special equipment for delivering babes as a baby blanket, a syringe, scissors and a clamp — from the fire engine.
With seven years working on the now defunct heavy rescue truck, he knew exactly what to do.
Within six minutes, Avril was ready to meet her mom and grandmother for the first time. The city fire department timed the home birth at 6:28 a.m.
"It was exciting," he said. "I'm just glad everything turned out well."
Ms. Sanford had scheduled to go to Samaritan Medical Center on Monday for the baby to be born during a cesarian section, but the baby had other plans.
She doesn't know what the family would have done if it weren't for the fire department, Ms. Calhoun stressed. The baby's delivery would have been left to her, a situation she doesn't even want to think about.
"Greg was a blessing," the grandmother said.
The birth of Ms. Sanford's other daughter was a lot different. She was in labor with 4-year-old Leanna for 30 hours, ended up on oxygen and unable to walk for a month because the delivery was so difficult.
"Total opposite," the young mother said.
But it seemed like there was some destiny in the way Avril was born, the grandmother said. The baby's name means April in French and she was born on April 9. The young mother has French-Canadian blood in her. What is the firefighter's last name? Of course, French — who Leanna calls "Dr. Fireman."
"It all fits in," the grandmother said.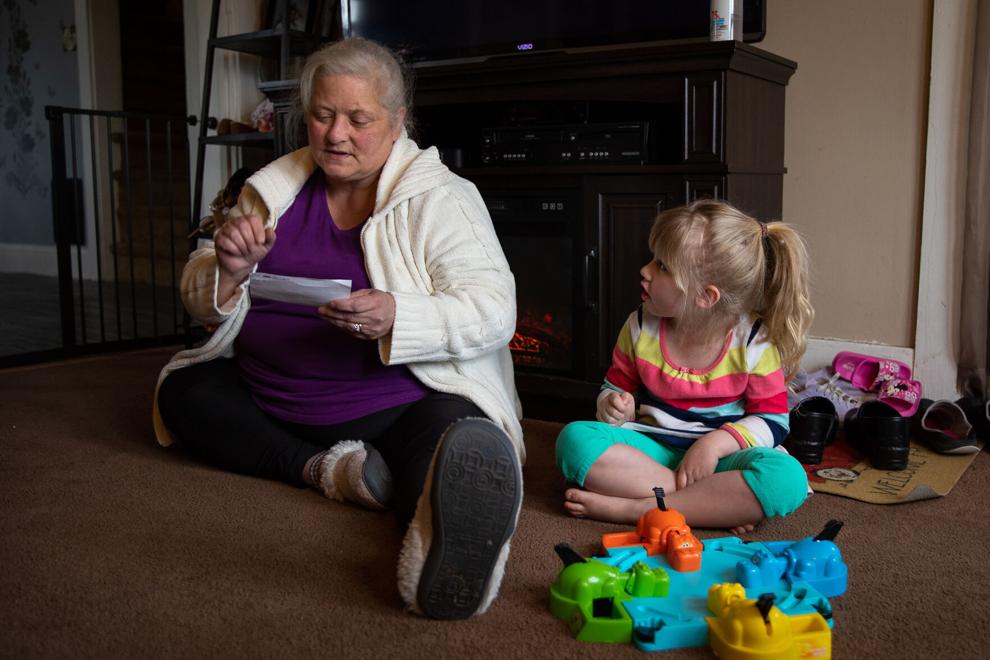 They plan to show up to the Massey Street fire station today to do something special for the firefighter who says he was just doing what he was trained to do.
It's not the first time the father of three was involved in a home delivery. About a year ago, Mr. French assisted a Guilfoyle ambulance crew with delivering a baby at another home.
He'd be ready to do it again if he's called on to bring another little one into the world, he said.