WATERTOWN — The doors of the Watertown Urban Mission's Impossible Dream Thrift Store have temporarily closed to allow for construction of a new space geared toward helping those in need.
About one quarter of the store will be transformed into a Community Assessment Resource or CARE Center, where those who need help with housing, emergency or otherwise, will find assistance from a number of programs in a "one-stop shop" format. As construction is ongoing, it's unclear as to when the Impossible Dream store will reopen.
With funding made available through the CARES Act, a nominal portion of which is being applied to launch the CARE Center, the Jefferson County Department of Social Services subcontracted with the mission to coordinate rapid rehousing and homeless prevention programming referred to as Emergency Solutions Grant CV.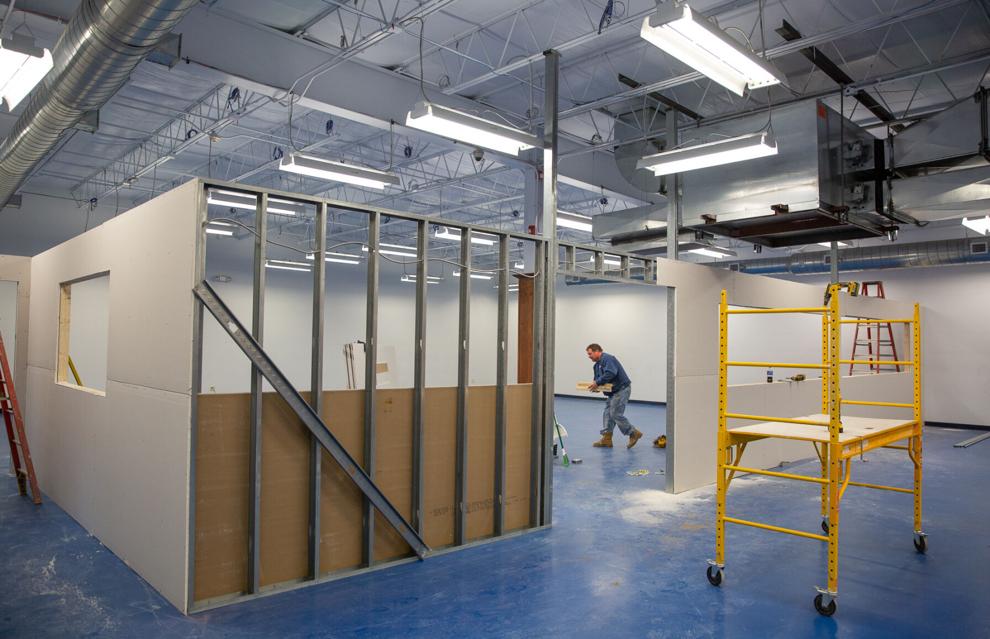 "It has taken a while for the mission to regain a foothold in housing assistance programming," said Dawn M. Cole, executive director for the Watertown Urban Mission. "We are finally there and are leading the way for meaningful collaboration that will serve our community well."
According to Ms. Cole, the local Department of Social Services received $474,000, and the mission contracted with it on the project for housing and supportive services for $281,000. The mission also received a grant for $265,000 from the Mother Cabrini Health Foundation and is working with the United Way to reprogram $90,000 in ESPRI funds geared toward housing.
More than just a shared space, the CARE Center's onsite programs will have access to a common assessment tool, intake process and data collection software that will help match those seeking services to the most applicable program to meet their household needs.
"The fact that there's such an influx of money all earmarked for one particular community issue coming in at such a rapid pace, it really makes sense for us to align our programming now," Ms. Cole said, "so that we're not duplicating services and that we're serving people and making the best use of the money that's been made available to us."
As for when the CARE Center will be operational, it will most likely be later this spring, hopefully by mid-May, according to Ms. Cole. Opportunities will exist for other interested housing or supportive services programming in the community to house outreach or program workers full- or part-time on site. The CARE Center will offer extended hours outside normal business hours, but it is still a bit too early in the process to know exactly what those will be yet, though Ms. Cole said Saturday that operations and at least one evening per week will most likely be offered.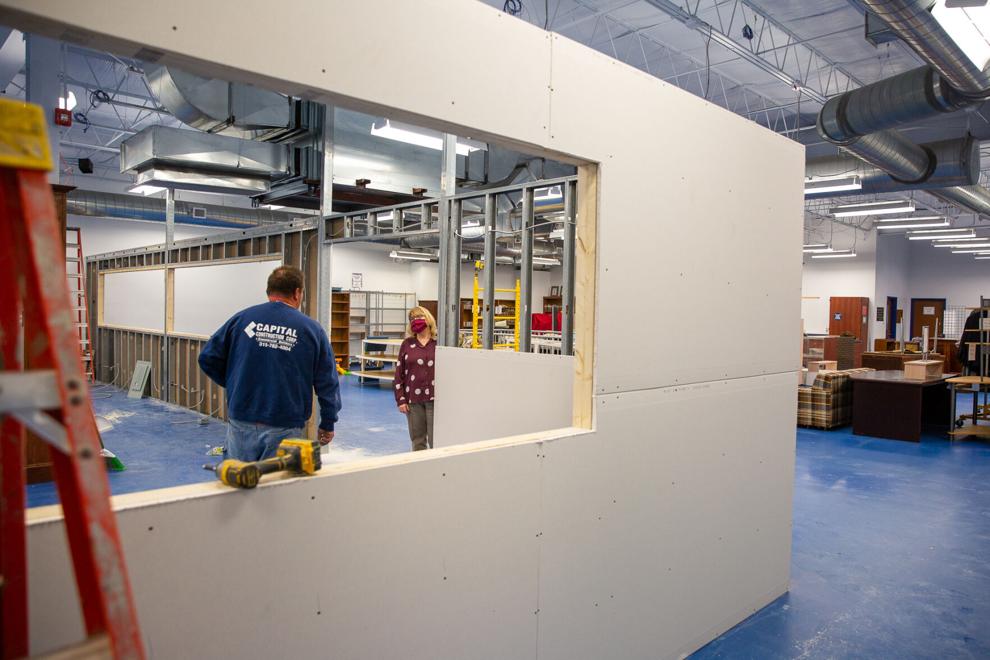 The center will be kicking off with as many as 12 workstations, and featuring supportive services that could range from getting people adequately prepared to enter or re-enter the workforce, connections to educational opportunities, and assistance with food, among others; because, according to Ms. Cole, while housing may be the most important need, there are a lot of other things going on as well that need to be addressed in order to stabilize someone's life.
The mission has had some preliminary discussions with other potential partner agencies who are also operating housing programming who may wish to have a program staff person in the CARE Center on a part-time or temporary basis, but once it's easier to visualize what the space is going to be like, then it can really have more detailed conversations, Ms. Cole said.
"What I mean when I say it's a community effort is we'll build it together," she said. "We'll come up with a common assessment tool that helps us to evaluate the need, and helps us kind of rank the need as individuals seek services, and then we'll all be gathering information. So, ideally this puts us all in one spot, and it allows us to serve people holistically."
For more information about the CARE Center, contact the Urban Mission at 315-782-8440.