HENDERSON — Feeling her throat close as her lungs filled with water, her boyfriend tried getting her to shore but waves kept crashing. Exhausted and going nowhere, he told her he loved her.
Kimber Law, of Dexter, was at Southwick Beach State Park on Tuesday with her boyfriend, Tanner Edwards, and her 11-year-old son, Bryce McConnell. It was early afternoon when they started swimming on a windy day where the waves were crashing whitecaps.
They had been swimming in shallow waters just off the beach for around 45 minutes when Mr. Edwards decided to go out a little further. Ms. Law's son followed along.
Not knowing how common an undertow is, Ms. Law said a wave crashed on her and swept her around 15 feet further off shore than her boyfriend and son.
"I realized I couldn't touch anymore," Ms. Law said. "And that's when I heard my son yell for my boyfriend because he couldn't touch either."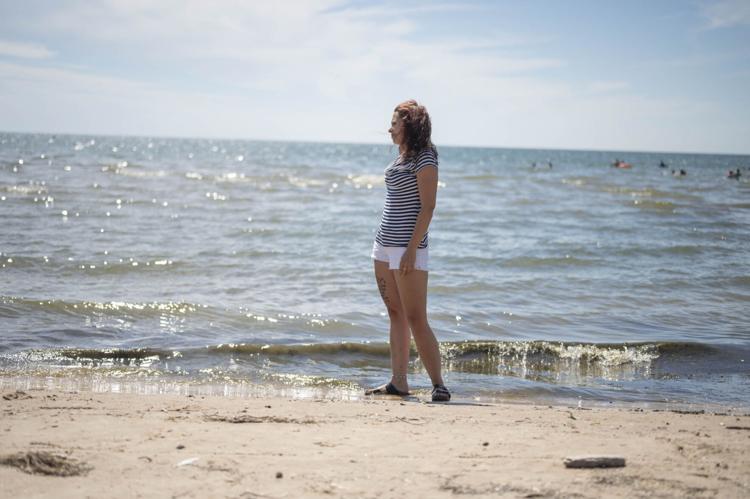 Ms. Law and her son were getting swept out further at the same time, so her boyfriend, taller and still able to stand, went for Bryce.
"He took my son and threw him toward the shore as far as he could and told him to go get help," Ms. Law said. "I tried to swim out of it but I just couldn't, and the panic set in."
Mr. Edwards went back out and finally grabbed Ms. Law's hand, but now it was a race against exhaustion. Every time they'd come back to the surface from a wave, another would crash down on them.
"He would make it five feet further toward shore and then another would crash," she said. "We weren't making any progress."
Ms. Law was swallowing water and becoming weak. Her boyfriend kept trying to pull her to shore but nothing was working. He could still touch the bottom, but the waves made him tired. She swallowed more water, began choking and then felt her throat begin closing. Ms. Law's body went limp, she shut her eyes trying to hang on, but it appeared the slow process of them fighting the undertow and losing was starting to take hold. She didn't even know if her son had made it to shore.
"I started to hear him panic," she said, "and that's when he told me he loved me."
But Bryce had made it to shore and was able to signal to an older couple that they were drowning. In hindsight, Ms. Law said the older couple had already noticed what was happening, and they began swimming out to the couple.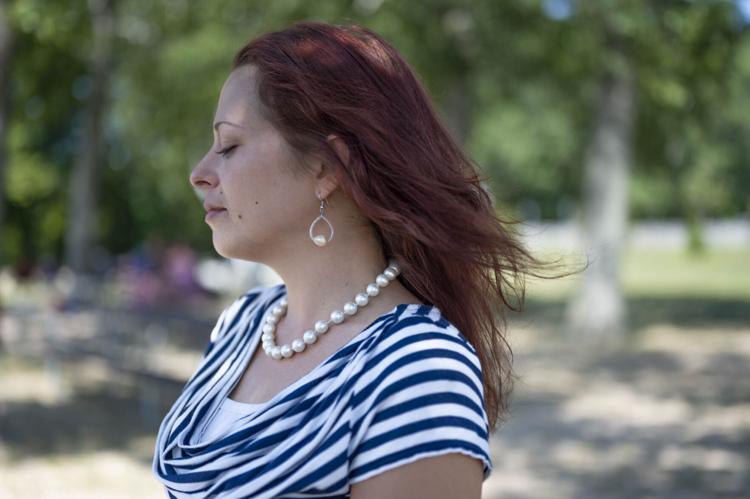 Her boyfriend was able to get them to a point where her head was above water, but the waves were still rough. They finally got to where the water was up to their chest, and the couple had made it to them. Ms. Law said the woman carried her right arm and leg and the man carried her left side as Mr. Edwards held her head up. And together, they lifted Ms. Law to shore.
"When I got into the arms of the woman," Ms. Law said, "I remember having enough strength to tell her thank you."
At that point lifeguards were on the scene helping the group the rest of the way. Another father and his boys who were boogie boarding along the shore came to help Mr. Edwards. Other strangers were waiting on the beach. One was Liz Rogers, who is certified in CPR and gave some pointers before first responders arrived.
"They helped me sit up and I threw up a lot," she said. "I remember people trying to talk to me but I wasn't coherent enough to respond."
EMT personnel and members of the Belleville Fire Department helped carry Ms. Law off the beach. She was transported to Samaritan Medical Center, and she remembers being told her heart rate was nearing 200 beats per minute.
By the time she got to the hospital she was in much more of a stable condition. She received a CT scan, which found there was no more water in her lungs. She was OK'd to be sent home to rest.
Now, Ms. Law would like to find the people who helped her out on the beach. The father and his kids, the lifeguards and the older couple that carried her out.
"I'm thankful they listened to my kid and got us out," Ms. Law said. "They didn't have to. The waves were pretty big and I'm sure it was scary for them, but they did it without hesitation."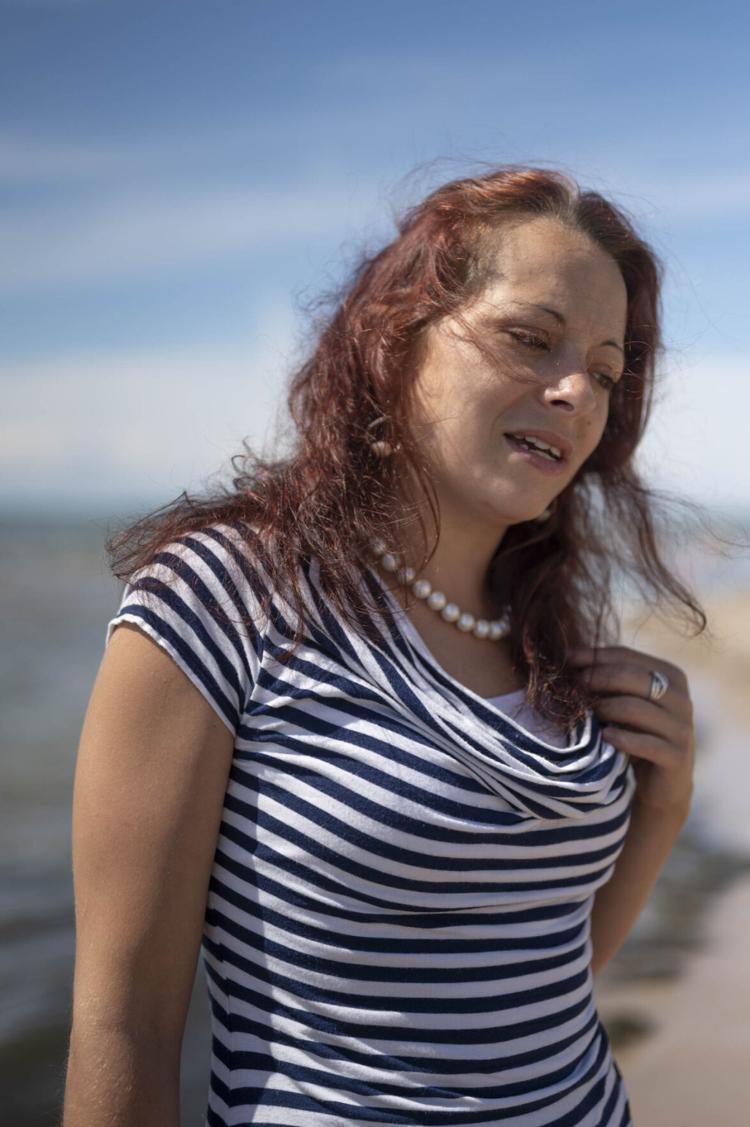 And in hindsight, Ms. Law knew she and her boyfriend probably should have swam across the undertow. In a perfect world, they likely should have taken a diagonal path toward shore.
"In the moment of panic, all we thought was to go forward and not sideways," she said. "Instinctively it was to go forward and it wasn't working."
She hopes this incident doesn't give the perception that the beach at Southwick is dangerous. It's not, she said, but the undertow should be taken seriously.
"It was a learning experience," she said. "And it's just a story we want people to know that when the waves are that bad, or when there are a lot of whitecaps, please be cautious and don't stray too far away from shore."