LOWVILLE — Hundreds of people — more than 400 — marched in solidarity with the Black Lives Matter movement and the city of Minneapolis through the village on Monday evening. They knelt in silent tribute to George Floyd for eight minutes and 46 seconds — the amount of time he lay face down on the pavement with a police officer's knee on his neck.
While the group was not the first to recognize Mr. Floyd's death in this way, the high school seniors that organized the peaceful protest and all those present were as earnest as if they were the first — with heads bowed, many raising their fist in the air.
It was the largest group that march co-organizer Jared Beyer, a high school senior at Lowville Free Academy, had ever addressed, but he said their commonality of cause counteracted any nervousness.
Hundreds are gathering in Lowville tonight as an act of solidarity with the people of Minneapolis and the Black Lives Matter movement. pic.twitter.com/85SaPgSWgx

— NNY360 & Watertown Daily Times (@wdtnews) June 8, 2020
"I was nervous at first but I looked out and I saw everyone's faces and everyone's signs and everything, the words just came out. It wasn't bad," Mr. Beyer said, "I realized that everyone that came out for this, we were all on the same team. We were all united against police brutality and systemic racism."
He cautioned marchers to keep their cool in case of counter-protesters but ultimately there were none along the route from the Lewis County Fairgrounds to the Veterans Park via Bostwick, State and Dayan streets.
"I think a lot of people understood the message that it's really the system and a few bad cops that are really bringing everyone down here," Mr. Beyer said after the event.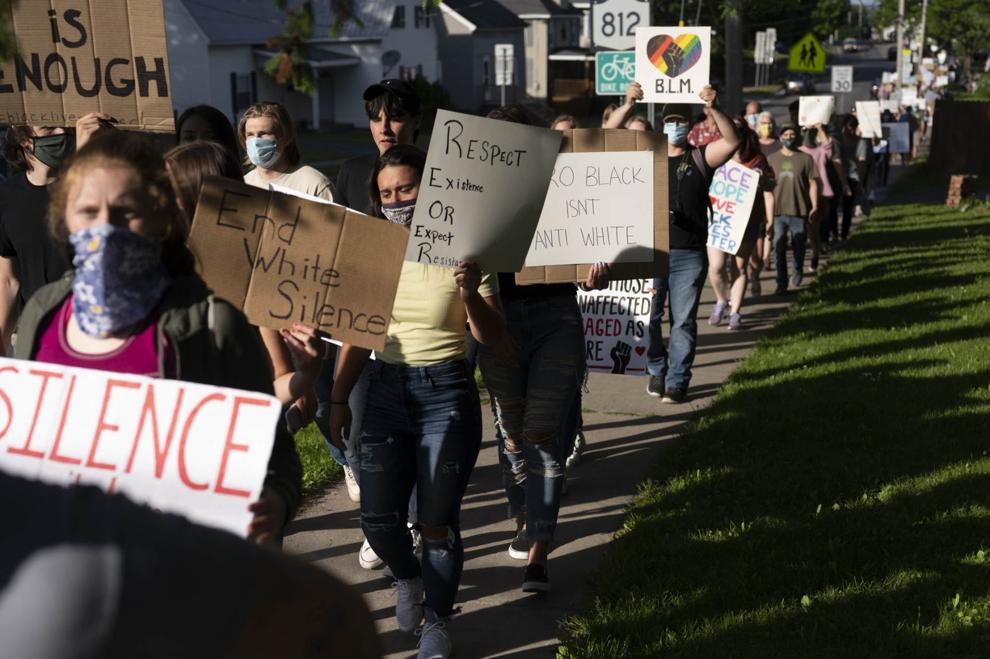 Paige Queen, a graduate of Lowville Academy, also addressed the group before the march began.
She referenced the poor treatment of her parents as a bi-racial couple and stories her father had shared with her about "how everything happening today was happening when he was a kid... the fact that it's happening in general is shocking."
"This movement isn't only for George Floyd. It's for every life lost at the hands of a police officer simply for the color of their skin," Ms. Queen said, "It just breaks my heart that it is now 2020 and law enforcement officers are still murdering us because we are black and people are still discriminating against us because they think we are a threat."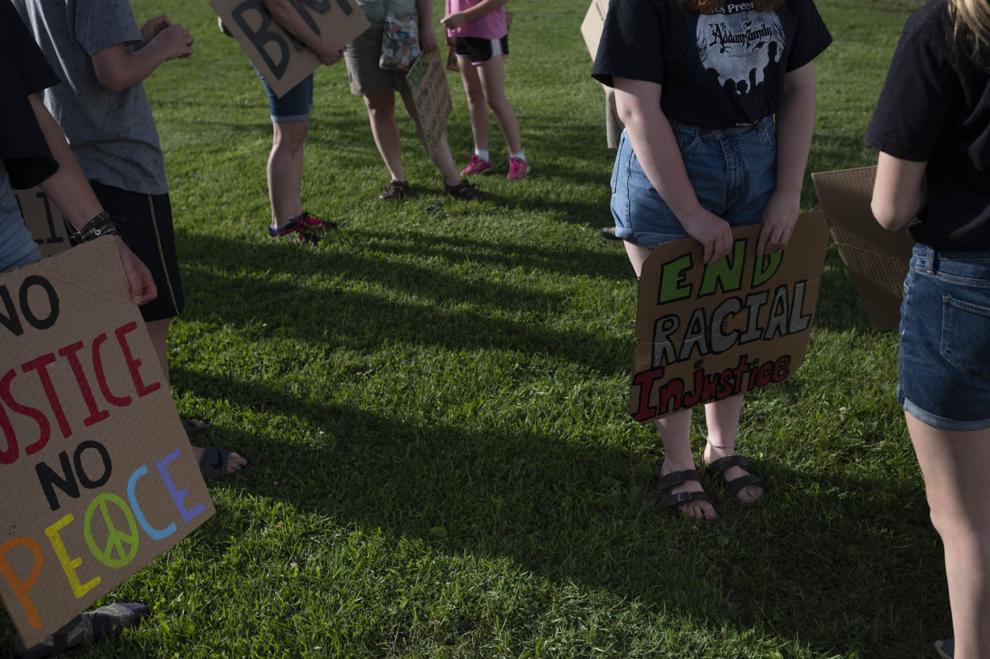 Her parents stood together with her, holding a sign that read, "We're not trying to start a race war, we're trying to end one!"
Marchers chanted along the route invoking Mr. Floyd with, "What did he say?" followed by, "I can't breathe," and "Say their names," with the response, "Justice for All.
Mr. Beyer credited the village police as "embodying the good" type of law enforcement officers, keeping everyone that participated safe along the route.
Co-leader of Indivisible Lowville, Emily Lyndacker, said the group will harness the protest's energy and focus.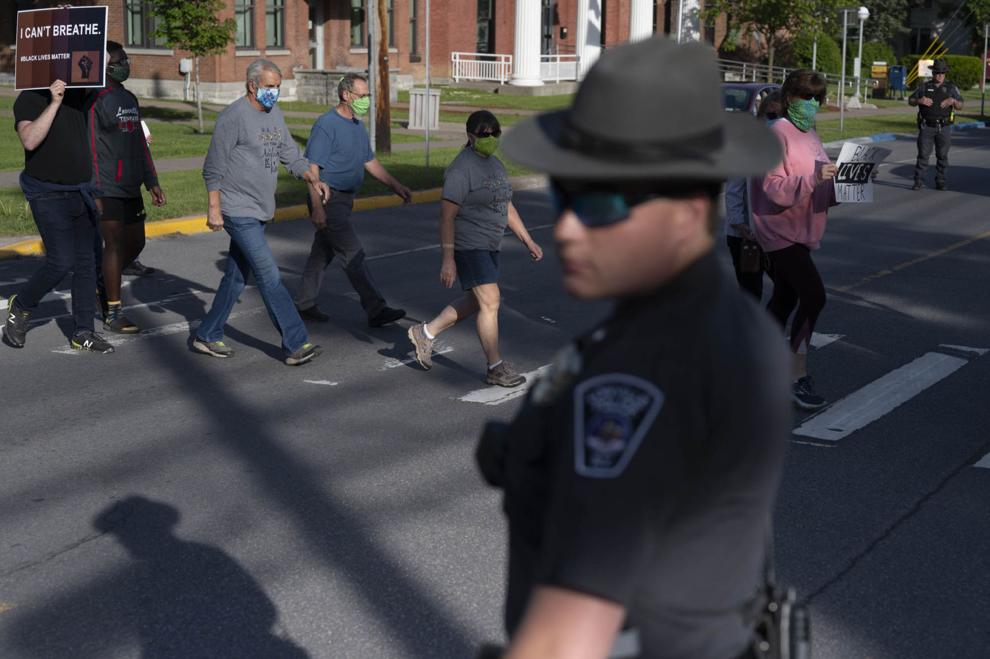 "Our members want to make sure the momentum keeps going. We will continue to put pressure on state, local and federal officials to legislate change."
For Mr. Beyer, the protest was more than a march. It was a first step toward change.
"Racism has no place in America and 2020 is when we end it and it starts with small towns like this," Mr. Beyer said.