LYONS FALLS — After 10 years of evaluating, demolishing and cleaning up the derelict industrial carcass that was the former Lyons Falls Pulp and Paper Mill — the painful reminder of bygone days with thriving businesses, local employment and a healthy economy — the site is now primed to drive a local renaissance.
The former mill property was officially designated a Brownfield Opportunity Area, or BOA, in 2011, targeting them for redevelopment to revitalize the village in the future after an extensive $6 million clean-up effort of both the physical structures and any dangerous substances or chemicals that could have been present in a four-phase process that involved comprehensive research and testing.
A "brand" is being launched for the village's development opportunities, "Lyons Falls Connects" to draw potential investor attention to the site's location at the confluence of the Moose and Black Rivers, connecting "recreation, business and history." The logo has been designed and a website is in the works.
"As part of the implementation plan of the BOA and the consultants that were hired for all of these studies, they came up with the new branding for Lyons Falls, so it's been there for a few years now it just hasn't been implemented," said Lewis County Industrial Development Agency Executive Director Brittany Davis.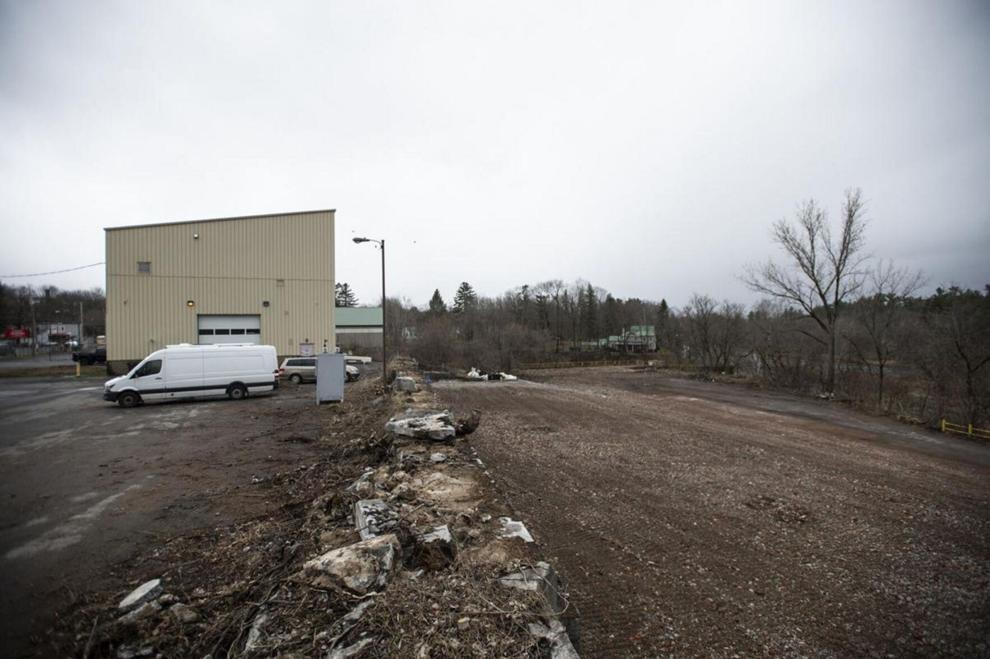 A committee led by the Lewis County Development Corporation, which also owns the mill property, met for the first time in December and will meet again next week to take more steps toward developing and promoting the brownfield location.
"In order for development to take place on that [mill] site, there's still some infrastructure that needs to happen. We're thinking about water, waste water, electric, power, some cleanup and beautification because it is right in the center of downtown and we want it to look more attractive for the village," Mrs. Davis said, "So those are the conversations we're having now."
Local residents who are on the committee, including Mayor Beau Bailey, have noted they would like to make the rehabbed site a "green space" for community use in the near future.
"I don't have a solid idea right now of what that would look like," Mr. Bailey said, "But personally, I would like to see Lyons Falls embrace the outdoor recreation, tourism category. I think having the river right there would be an excellent opportunity to provide access for people who want to come canoeing or kayaking."
He said he believes Lyons Falls offers opportunities for all kinds of outdoor recreation enthusiasts.
Resuscitating downtown, with only a few storefronts left, will take some forward thinking but is vital, according to the mayor in his first two months on the job.
"One of my goals for the village is to bring Centre Street back to life again," Mr. Bailey said, "I envision that downtown section having a real local feel to it. Something that really rewards the pedestrian. Something that draws people in so people want to be there, to be in that environment."
The first infrastructure focus will be to ensure the only business to operate from the Center Street location since the mill closed in 2001, Black River Valley Natural, has what it needs for the expansion owners Bethany and James Munn are planning.
The small-scale dairy processing plant works with local cow and goat milk producers in the tri-county area to create value-added products like cream line milk, flavored milk and specialty butters to name a few. Theirs is the only structure remaining of the 24 that were on the property in various states of disrepair when the demolition began.
The hydroelectric complex owned by a subsidiary of Montreal-based Kruger Energy, Northbrook Lyons Falls, have also discussed expanding in the past and, according to Mrs. Davis, may be able to provide some opportunities for power to new businesses that come to the site.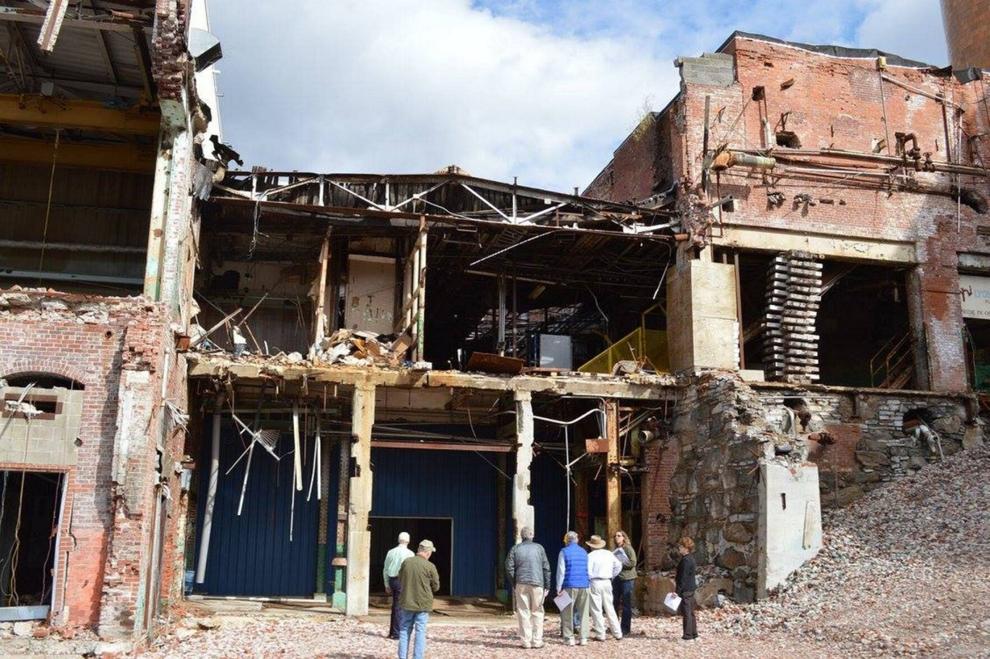 Mrs. Davis said they would like as much community participation as possible so the decisions made are those that will most benefit the community.
"We really need a group of visionaries. I've been in the village since 2008 and I feel like we're just surviving," Mr. Bailey said.
He never wants to see dissolution as has happened with so many other villages around the county and beyond.
The committee leading the Lyons Falls Connects charge includes Mr. Bailey; Mrs. and Mr. Munn; Mrs. Davis; county Industrial Development Corporation staff Amanda Drake, marketing director for local restaurant, lodging and event space complex The Boondocks and Edge and Three Willows, respectively; Kevin Brouillard, community development specialist for the county planning department; Board of Legislators Chairman Lawrence Dolhof; County Treasurer Eric Virkler, who is also on the development corporation board; Thomas Hanes, project manager for the Development Authority of the North Country; Nick Lehman, engineer for Grand Slam Safety in Croghan and local resident; and former village resident Timothy Munn, co-owner and chief executive officer of tech company, Pixamation.
During its 100 years of operation, the Lyons Falls Pulp and Paper Mill was the village's largest employer and the primary attraction for many other businesses which also closed in its wake.
The Lyons Falls Connects committee will be meeting again next week. Anyone from the public interested in participating should contact the IDA at 315-376-3014 for more information.