LYONS FALLS — Sharon Parsell says her bills are paid so she enjoys gambling every so often in her retirement, especially after she recently hit a $41,000 jackpot at the casino on an 88-cent bet.
She then went back and won $1,400 more.
Mrs. Parsell is retired after having taught special education for 34 years. She and her husband, Steve, both 71, have lived in Lyons Falls for 40 years. They live in what used to be a funeral home, but they've renovated much of it themselves to turn it into a home they'd choose over Florida. Their photos of their two sons, where they went to school and the Washington Monument all on display in their home show their love of the history for where they've come from and where they are now.
Besides traveling more, being with family and involved in the community — she's the vice president at the local library — Mrs. Parsell likes to visit a casino maybe once a week to play slots. She said she won't pay for a room at a casino since they'll be comped so often. She likes Atlantic City and Las Vegas, but she thinks most casinos are the same other than the varying degrees of flash they have.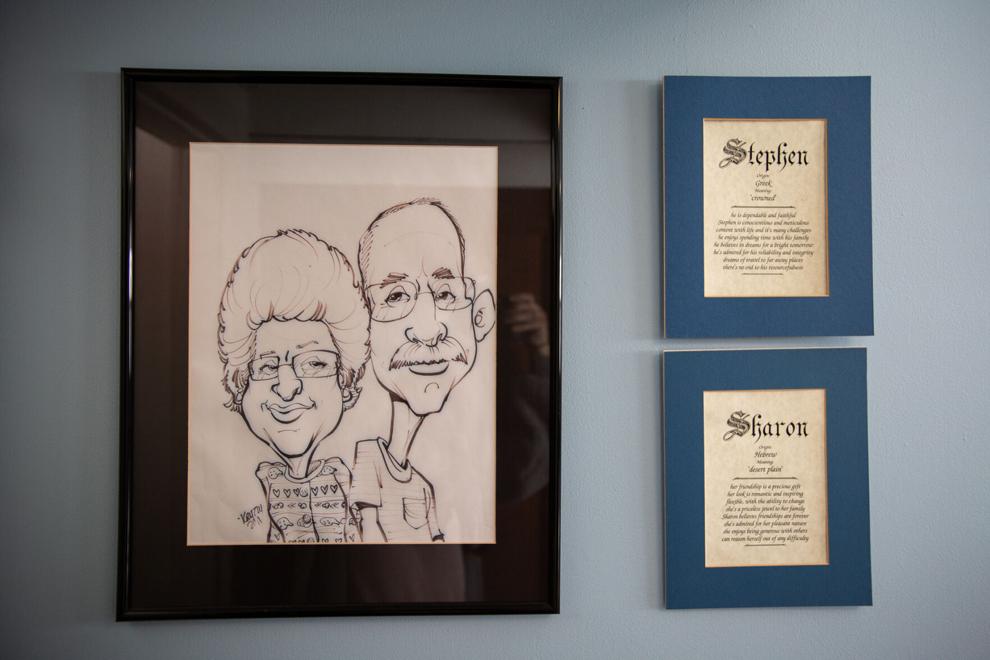 "I truly enjoy it. It's fun. I lose most of the time," Mrs. Parsell said. "Whatever."
She has an unspoken agreement with her husband that he won't ask her how her night at the casino went unless she brings it up. She's self-aware enough to know it's often a losing night or a break-even night, which to her is a win.
But on a random Wednesday earlier this month — Feb. 3 — she entered the Turning Stone Resort Casino in Verona, Oneida County, and hit it big. She said she got to the casino shortly after 9 a.m. and started mingling among the slot machines on the floor. She ended up coming across a slot machine called Daji Dali, which is Chinese for good luck.
She said she sat at the machine and began entering the minimum 88-cent bet every time she spun the wheel. There were varying degrees of prizes she could win, and then there was a jackpot that builds over time and resets after someone wins it. It was at $41,089 when she was playing.
The songs didn't start singing when she placed the final bet. Rather the gears turned on her 88 cents and small black letters showed up on the screen saying "Grand prize awarded: $41,089," she remembers.
"There were no sirens or bells or whistles or anything," she said. "It was very low-key and anticlimactic."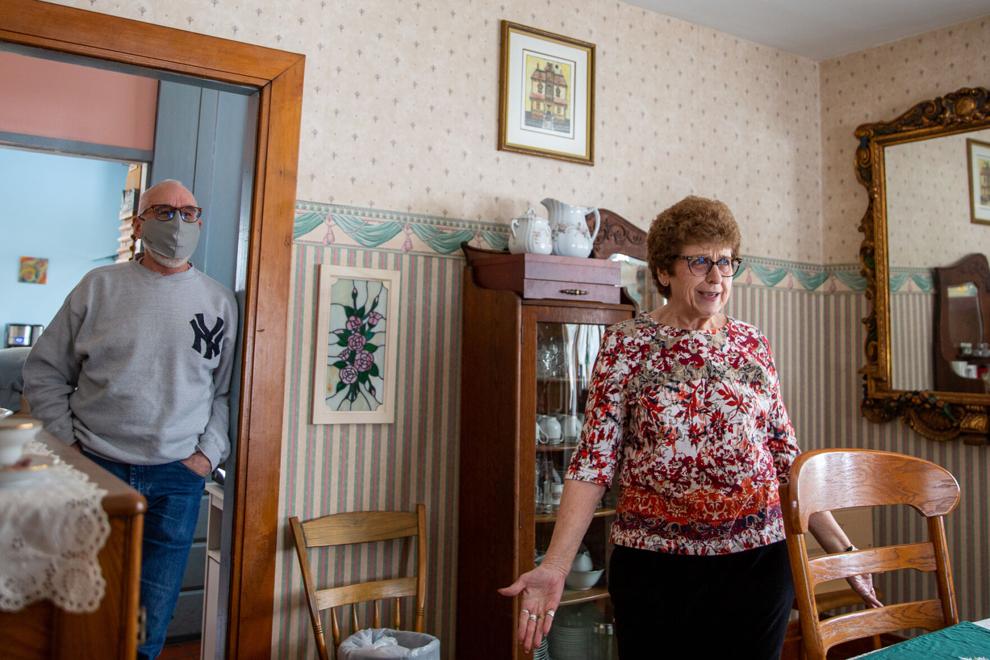 She said the players around her probably thought she was a crazy person when she started telling them she thought she had just won more than $40,000. It wasn't until staffers began surrounding her when the moment became real. Or it was when she was holding the giant check — which turns out is for show; she went home with what everyone is used to — and a passerby in the middle of the casino couldn't stop saying "holy (expletive)" as she watched Mrs. Parsell get her photo taken.
"I really was just kind of calm," she said. "I called my husband and called my two best friends and did the 'are you sitting down?' routine."
Her husband said he remembers when she called.
"I think I may have said something like, 'You're kidding,'" he said. "But I may have said something a little more salty."
She remembers the employees coming over to verify the numbers and take her photo. They told her she would get $25 worth of house money to gamble with because of the big win. She said she went back to the office and they gave her a tax form, her jackpot check and then she asked about whether she would get her $25 free playing money.
"I guess that's just my way of thinking," she said with a laugh.
Mrs. Parsell said she plans to use the money, which turned out to be about $23,000 after taxes, to add to their travel fund and to their plans of remodeling their home in Lyons Falls. She and her husband have always traveled to places like Israel, Spain or Vegas, but they know the jackpot is going to make those trips happen sooner and not tomorrow.
"On $23,000, you're not going to become a world traveler," she said. "It's a lot and it's wonderful and we're thrilled to have it, but it's not going to be life changing."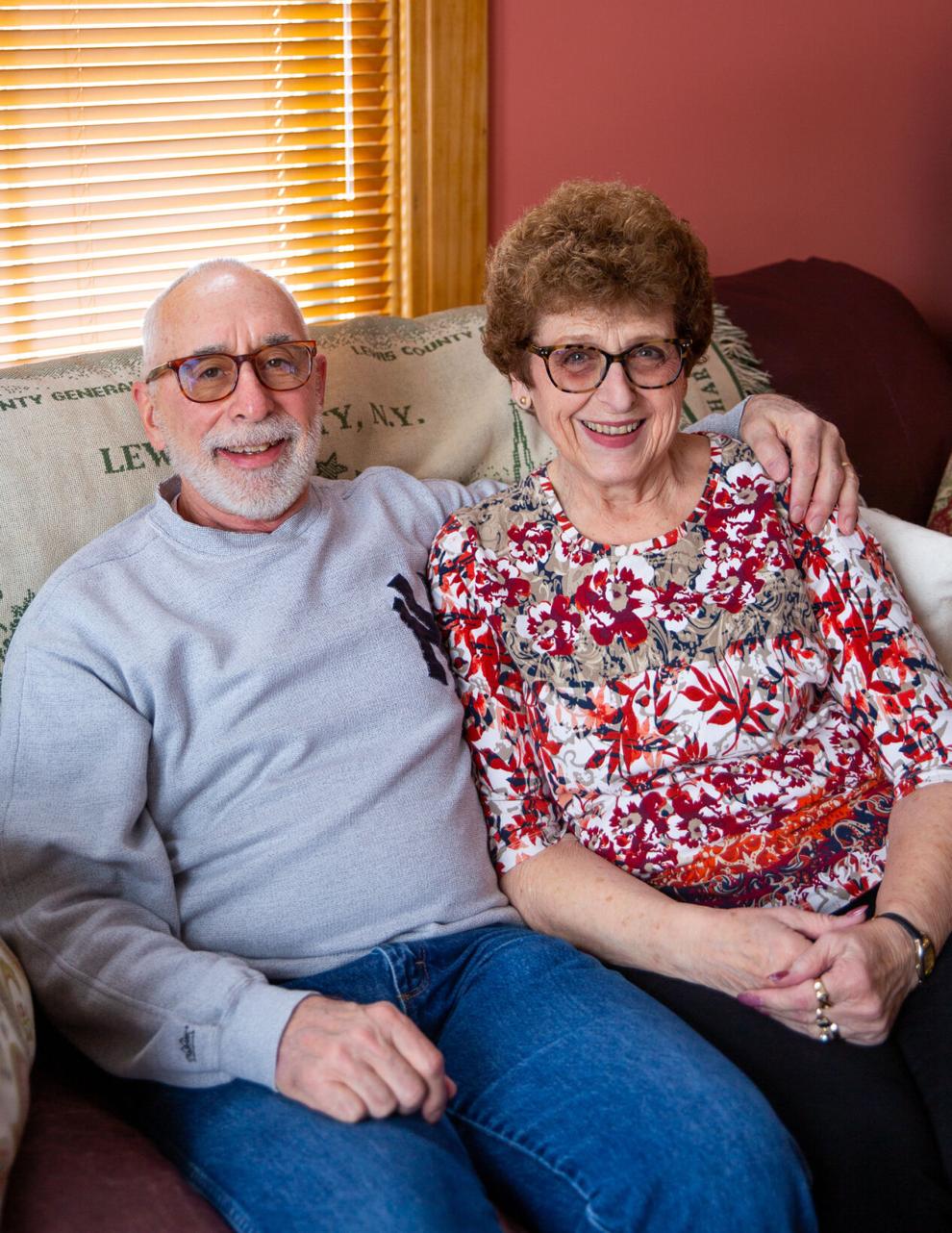 Her approach to gambling is to know the losses will dominate the wins. She said she went back to the casino a few weeks after the jackpot and won $1,400, putting her on a hot streak.
"Trust me," she said, "I'll have a lot of weeks of either breaking even or losing."
The one priority they have with the money she won is to make sure they have something to show for it.
"We're not just going to put it in our checking account and never worry about what we buy," she said. "We're going to use it for something specific. Believe it or not, I think you could get to the point where you're like, 'Hey where did that $20,000 go?' That's the one thing I want to make sure we don't do."
Mrs. Parsell said if she had any advice for young people, she would tell them to take care of their college loans first.
"If you happen to be lucky enough to win money like this, don't throw it away," she said. "That's one thing I want to make sure we don't do."