On the eve of the 51st anniversary of the first Earth Day, the north country was blanketed by fresh icy flakes.
Just beginning to awaken, spring blooms have been pushed into sleep again, with growers battening the hatches to protect the season's young crops.
Weather rocks would tell you the pandemic year — now rolling into a 14th month — saw rain, sun, snow, wind and fire. A dry summer and frigid winter punctuated 2020, an American chapter that brimmed with environmental degradation, conservation success, policy plays and deeply emotional connections to the blue planet.
Inaugurated in April 1970 and marked by Congress' creation of the U.S. Environmental Protection Agency in December that year, Earth Day is a national celebration, a reckoning, a call to action. Environmental groups often note: "Every day is Earth Day."
In honor of Earth Day, the Times is highlighting 12 environmental stories published in the last year.
Passed by the state Legislature and signed by Gov. Andrew M. Cuomo in 2019, the Climate Leadership and Community Protection Act, also called the Climate Act, mandates the creation of a Climate Action Council, which first convened in March 2020.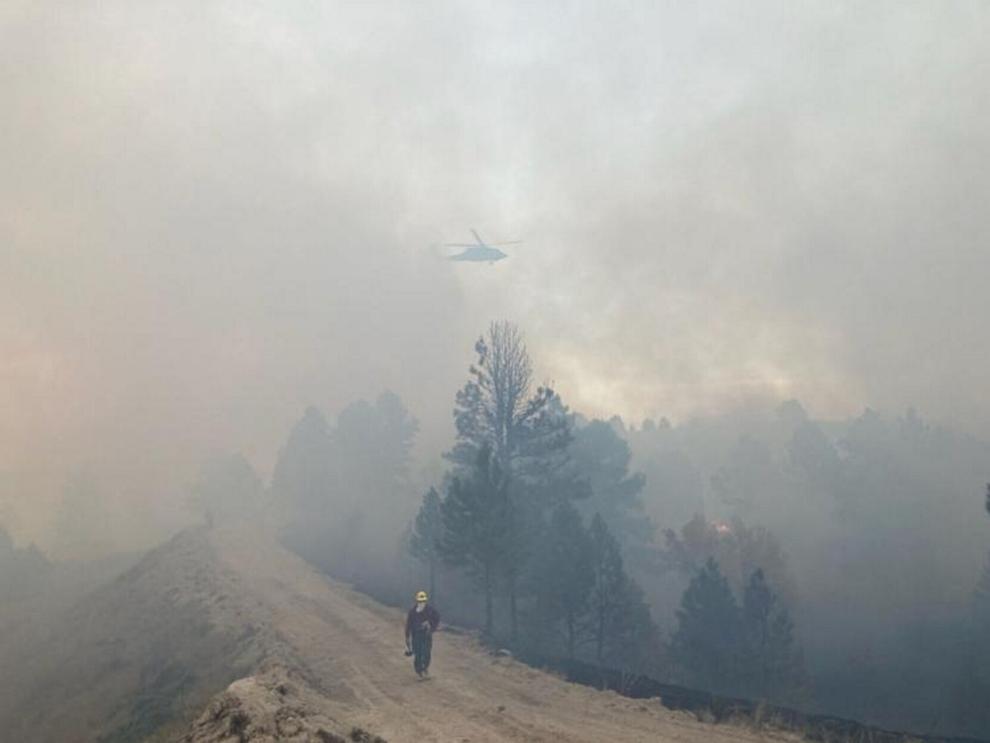 A Climate Justice Working Group and several advisory panels have begun work with the CAC to develop a Scoping Plan for meeting emissions reduction targets based on projections outlined in the state's Energy Plan and by the Intergovernmental Panel on Climate Change.
The Scoping Plan is expected to be completed by the end of this year, and outline steps to reach the Climate Act's emissions reduction targets — a 40% reduction of 1990 emission levels by 2030, and an 85% reduction by 2050.
The law also requires the state to transition to a 70% renewable energy workforce by 2030, a 100% zero-carbon electricity industry by 2040 and designate 35% to 40% of the transition's total investment benefits for low-income areas, communities of color, coastal and agricultural regions and others disproportionately impacted by climate change.
When the Bennett family began cultivating a patchwork of mixed-type land on Route 184 two decades ago, the dream of providing "good food for all people" was seeded.
"You start with the soil, then you work your way out from there to the community," Ann Bennett said of the small-scale, sustainable farming model applied at her family's Bittersweet Farm in Heuvelton, St. Lawrence County. "That's what we're all about."
The Bennett team — Ann, her husband Brian and their daughter Catherine — manage about 112 acres, certified organic through the Northeast Organic Farming Association of New York. They offer work shares for members to receive the equivalent of $15 per hour in food, in exchange for committing to a weekly one- to two-hour time slot to work on the farm.
As far north as the St. Regis Mohawk Reservation, west to Potsdam, east to Dickinson Center and south near the edge of the Adirondacks, 150 bird boxes are spread across 187,000 acres of the north country.
Managed by Mark Manske, founder and owner of Adirondack Raptors, the numbered bird boxes serve as temporary homes for American kestrel chicks.
The Times joined Mr. Manske and a small team of his former students on a June bird banding expedition, one of hundreds in a tracking and management initiative that began nearly two decades ago.
City officials met with EPA personnel in October at the site, 30 Main St., for an initial tour and to begin a Superfund assessment process funded by the federal Emergency Response and Removal subprogram.
EPA On-scene Coordinator Carl Pellegrino said the plant's primary contaminants are chemicals used in an ammonia refrigeration system and materials contained in drums.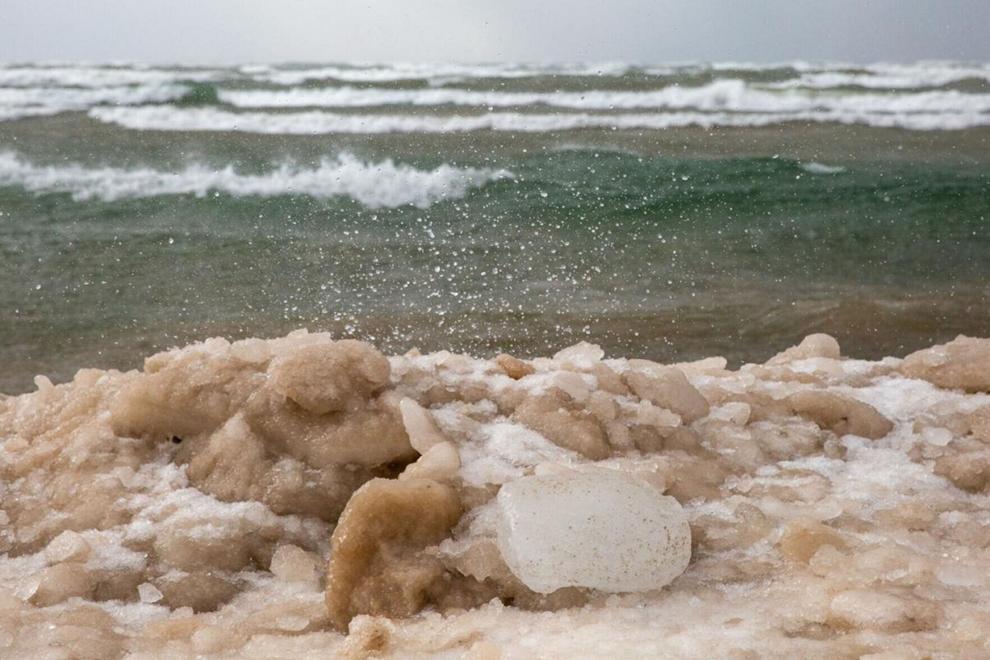 "From what we've seen so far," he said, "everything seems to be contained in its location."
The largest lake in St. Lawrence County, Black Lake is a popular fishing and camping destination with 60 miles of shore. Black Lake management is an ongoing process, with partnerships established between the BLA, shoreline property owners, the state Department of Environmental Conservation and university researchers.
Invasive weed management progress is gradual, BLA Vice President Jay Carter said, adding that diverse voices are needed to build a comprehensive plan for future projects and grant funding.
The law establishes the Adirondack Road Salt Reduction Task Force to study salt runoff, research alternatives to winter road salt and develop recommendations by September of this year for a three-year pilot program.
With his December signature, the governor was apprehensive about the task force not being expected to review other sources of salt runoff. The law called for the state Department of Transportation to release more than 20 years of road salt data that would become public. That mandate was scaled back through a February amendment that restricted what the department is required to disclose.
New York lawmakers passed the Bag Waste Reduction Law, originally set to take effect March 1, 2020. But enforcement stalled in the spring as the COVID-19 pandemic strengthened and leading plastic bag manufacturer Poly-Pak Industries and convenience stores across the state challenged the ban in a lawsuit against the state Department of Environmental Conservation.
The ban prohibits sales-tax collecting people and stores from distributing single-use, film plastic bags, with some exceptions, including produce bags, hardware store bags for loose screws and other fasteners, restaurant carry-out bags, pharmaceutical bags, newspaper bags and garment bags.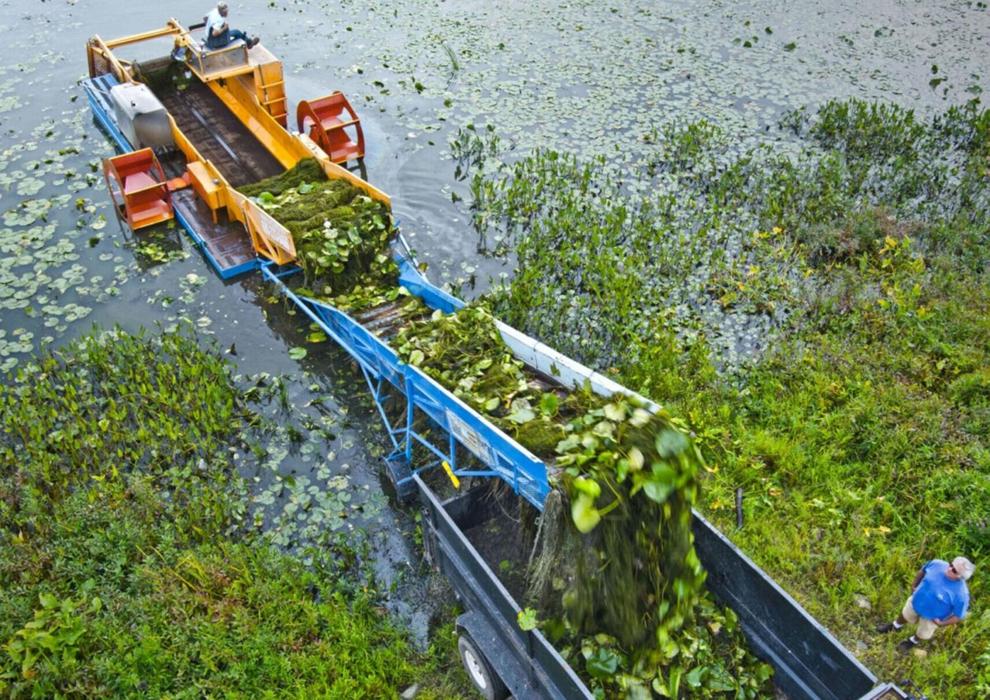 Several teams organized by the DEC returned from summer and fall fires in South Dakota, Colorado, Wyoming and Nebraska.
"The expectation is you show up and know what to do," said James Canevari, a DEC forestry technician for St. Lawrence and Jefferson counties.
Since 2011, NY Parks 2020 — a multi-year revitalization effort — has funded hundreds of capital improvement projects with $900 million rolled out in phases. Private contributions brought total NY Parks 2020 funding to about $1.2 billion. Over that same time period, overall visitor growth at state parks, historic sites and trails increased by 34%, some 20 million people, according to the governor's office.
The state has pledged a minimum $440 million in capital project funding for continued state park improvements through NY Parks 100 through 2024.
HWA was previously recorded in the Adirondacks — in 2017 at Prospect Mountain, at the southern end of Lake George in Warren County, and in 2020 on state Forest Preserve lands near the Glen Island camp area in Washington County. The Warren County HWA populations have since been eradicated, and a DEC treatment plan was initiated at the Glen Island site in the fall.
Private and state conservation partners are now working to develop a treatment plan for the Oswego County infestation.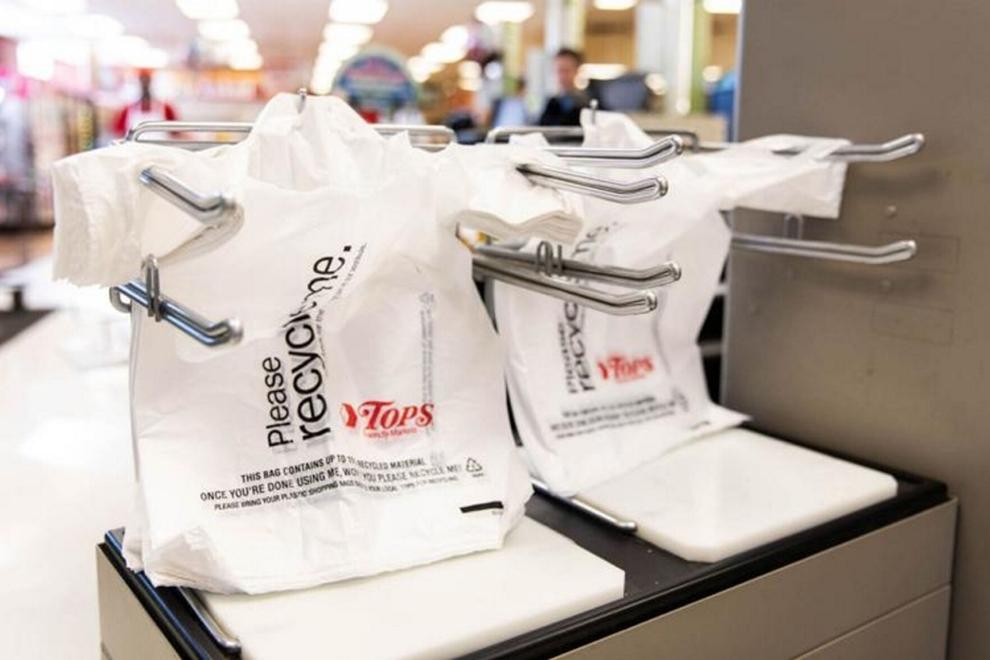 With the banning of the insecticide DDT in 1972, and decades of breeding and release efforts headed by state and federal agencies, U.S. eagle populations have recovered. Since 2009, according to the new report, populations have more than quadrupled. More than 71,000 nesting pairs and 316,000 individuals were accounted for in the 2019 breeding season.
The amendment to Article 1 of the state Constitution passed both houses of the state Legislature in consecutive two-year sessions, a requirement of the constitutional amendment process that culminates in a public vote.
"Today, by adding 15 words to the Constitution of the state of New York, we will help shape the future of New York," state Sen. Robert Jackson said of Bill 528 in January. "Those powerful words are: 'Each person shall have a right to clean air and water and a healthful environment.'"