In the last 14 years, the city of Portland, Ore., hasn't seen an orange glow like this one, or this much smoke, or as many RVs packed in every driveway — ready to evacuate. Chris Knowlton, a Watertown native who moved to Oregon to make music, is seeing all of it right now for the first time since moving there 14 years ago.
Two large fires have consumed much of Oregon, causing evacuations and destruction across two counties, and Mr. Knowlton has a front row seat. He hasn't evacuated yet, but he can see the area that has from his house. The windows and doors are covered, he has switched to an N-95 mask and pain in his throat over the last week has become routine.
Mr. Knowlton was born in Watertown and lived here until he was 18 before attending SUNY Oneonta, where he got a music industry degree.
Mr. Knowlton moved to Oregon to make music with his friend from college after graduation. At the time, the music industry in Portland was booming. They did shows together and worked in restaurants, but over time the band got a little older. Some got married and had kids — like Mr. Knowlton. The members began thinking about the long haul.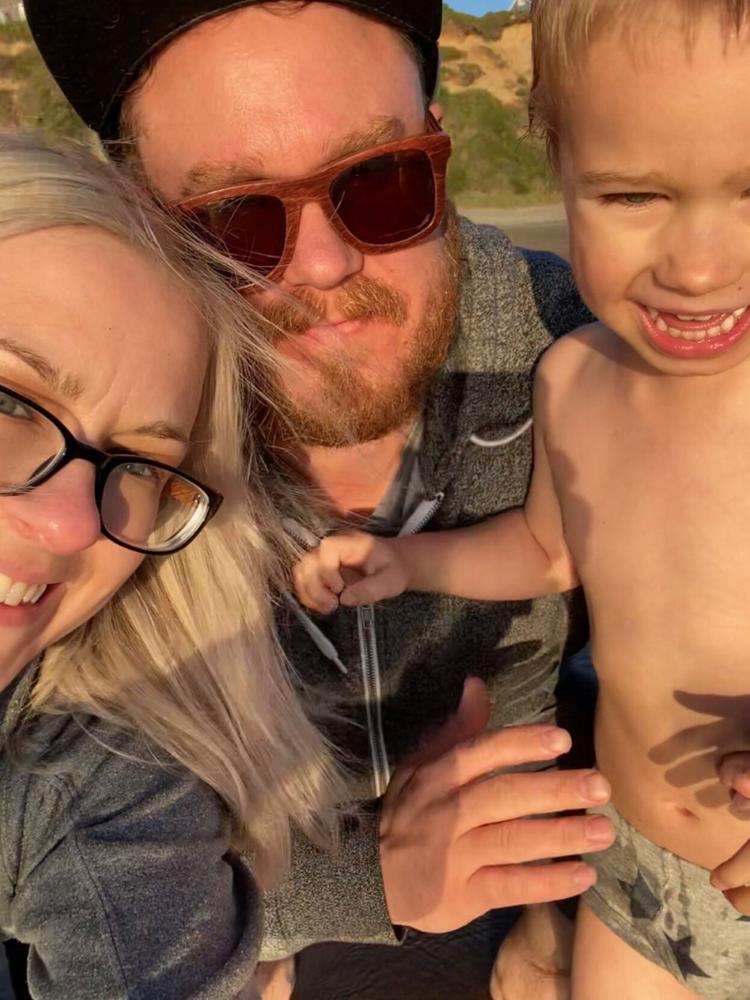 Now, Mr. Knowlton works at an auto dealership. He lives in a suburb of Portland nearly 15 minutes away from the city with his wife, Mollie, and son, Oliver, who's nearly 4 years old. He's used to wildfires every year, but they rarely reach the city.
It was just a week ago when a windstorm was expected to hit the area where he lives. There wasn't much reason to be worried.
"But on Tuesday, it was chaos," Mr. Knowlton said. "Everything happened so quickly."
The suspicion is the recipe of a windstorm and several downed power lines in the area resulted in a wildfire starting in the metro area.
The fire began south of Mr. Knowlton's house, in Salem, and has now stretched north. Most years, Portland might get some ash from annual wildfires in rural areas. Now, there's a visible orange glow, more ash and thick smoke.
"It's like when you're camping and you feel like you're in that spot that always gets the fire smoke, except it's like that all the time," Mr. Knowlton said. "I guess the one saving grace of everything leading up to this is we're all wearing masks anyway."
They get updates and information from news sources and emergency alerts as his wife, Mollie, is an emergency dispatcher.
"She has to work," he said. "If she can't get to the building she works in, they find another building she can work in."
He's still working, trying to get vehicles to people who are anticipating having to evacuate.
"We're not saving the world," he said. "I'd rather be home at this point."
He said those who have anything ill to say about the first responders battling the fire are misinformed.
"It's been incredible," Mr. Knowlton said. "They are fighting a fire where the odds are stacked against them."
When the fires started, he said firefighters were already spread thin and working wildfires that had already started in areas where they normally do every year.
"It wasn't where guys were just sitting around and then all of sudden all this happened," he said. "These guys had already been fighting fires before all this, and now they are trying to protect their own homes. They are all guys that are in the line of danger and evacuating their families from their own houses, so it's definitely a sense of community."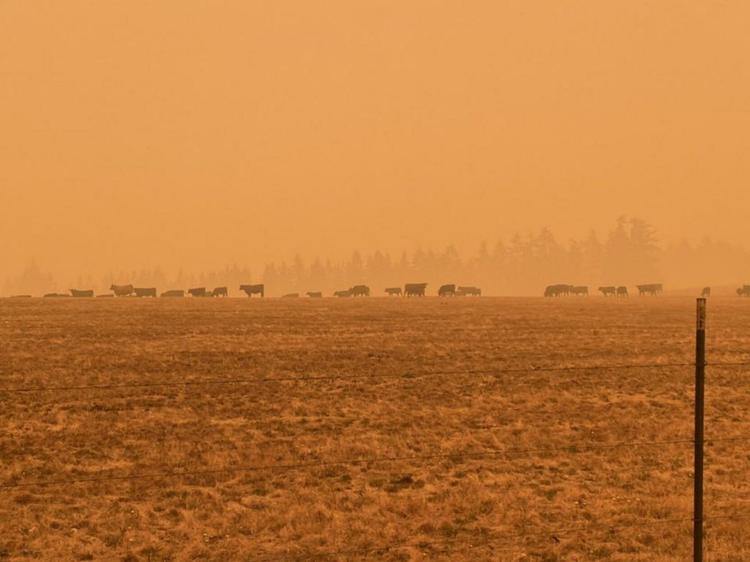 There are three stages of evacuation, he said. Stage one is start preparing to leave, stage two is to actually pack your things and stage three is to fully evacuate. Mr. Knowlton says his house is under stage two, but he can see stage three houses from his. If they had to evacuate, it would likely be to Washington or Nevada, if they could.
"That's the scary part," he said. "You're looking at the map, and there's nowhere that's not in the path of a fire right now."
Mr. Knowlton is optimistic that the fires are roaring down. The main concern then is the air quality, but it's not over. This has been the worst wildfire he's seen since moving west.
"It's surreal," he said. "It's what you would imagine it's like on Mars. It felt like a horror movie. You're just watching it getting closer and closer and waiting to see if someone is going to tell you it's time to start getting ready."