WATERTOWN — The Rev. Jeff Smith said he is seeing businesses become essential in which people are coming together, making him wonder why churches aren't included — but at the same time he has lost multiple family members to COVID-19. The pastor is conflicted.
Churches across the state are planning and waiting for further guidance on reopening their places of worship. The state's reopening process appears to have religious organizations in Phase IV of the state's reopening process. And right now, gatherings inside a church can't happen unless they have 10 or fewer people — provided social distancing and cleaning are continued.
But President Donald J. Trump has said he supports the safe reopening of church services.
"I know the president says one thing, but the governor says something else," said Mr. Smith, the senior pastor at First Baptist Church on State Street. "So I'm going to have to get more clarity about what's going on."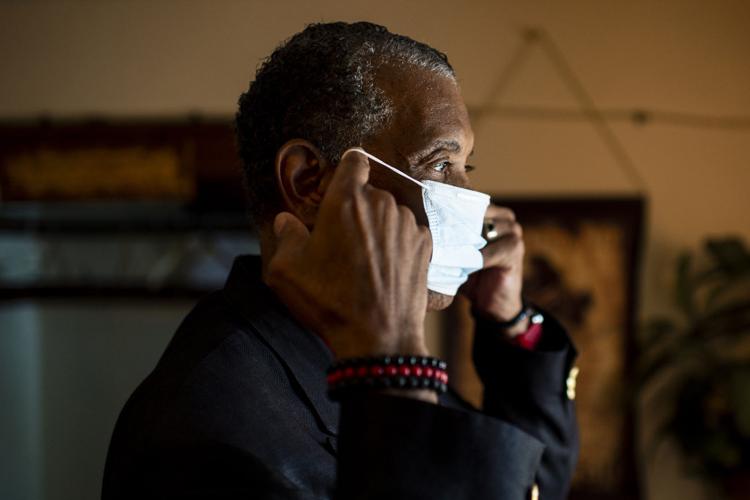 In the meantime, Mr. Smith is balancing his feelings on reopening. Since businesses and schools closed, he said overdoses have increased. Domestic violence and suicide attempts have bumped up as well, he said.
Indeed, according to an April 4 Times article, there had been an uptick in suicide hotline calls. And prior to a Times article on May 19, there had been 16 suspected overdoses in 2.5 weeks.
"Everything has risen as a result of what's going on," Mr. Smith said. "And as a church, we deal with all of that."
He said he's doing what he can to make himself available to people who are going through those difficult times. He said just last week two members of his church died. Or he's helping people if they are experiencing anxiety or depression.
And said he's trying to be there for their families — whether if it's safely in person or over the phone.
"And I hate doing it over the phone because I'm very personable," he said. "I'm a hugger. They need a hug."
Yet, he said he sees why safety and slowly reopening the economy is necessary.
"I know quite a few people who have had the virus and a couple family members who have passed away from it," he said. "I know it's real and I know it's very prevalent."
Pastor Leonard Sponaugle at First Presbyterian Church of Watertown said its leadership board met last week about the reopening process. He said the board decided at the very least the church wouldn't do congregate worship until the first week of September. He said they will review that decision over the summer and broadcast services over the radio in the meantime. The church will also have several gatherings this summer on the lawn at its location on Washington Street.
"That will help people who are wanting to be together," Mr. Sponaugle said, "because we surely do miss being together here."
Father John Demo of Holy Family Church said Catholic parishes want to reopen, but to do so, he said they have to follow state guidelines and submit a plan of how they are going to reopen safely to the Diocese of Ogdensburg.
"None of the Catholic Churches can open for public services until their plan has signed off on and given permission," Father Demo said. "All the Catholic churches have received the guidelines for which to put forward a plan."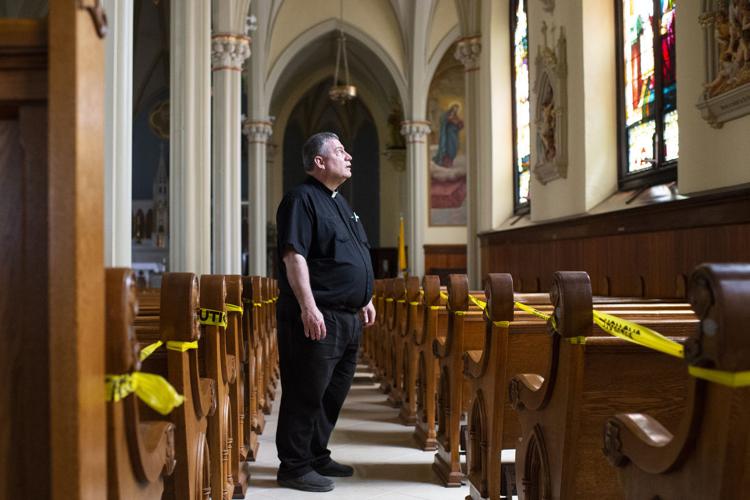 The guidelines, he said, are upwards of 30 pages of text.
Still, if a plan was accepted now, a Catholic church would still have to adhere to the 10-person or fewer guideline. Father Demo said his church would like to submit its plan by June 1 and open by Father's Day. Or possibly when Phase IV starts more toward the end of June, provided there isn't a setback.
"We want to have our members of the parishes be able to attend Mass and receive communion," Father Demo said, "but at the same time we want to be respectful of the seriousness of the virus and go through methodically the steps that would minimize the risk."