CLAYTON — Restaurants serving breakfast are trying to get back on track after a slight uptick in COVID-19 cases hit the village, while bars and hotels are still struggling due to evolving state mandates.
The village of Clayton was rather busy Saturday morning, with people waiting to eat at Bella's or Koffee Kove; stopping at the gift shops and walking the docks. Most people were wearing masks even when they were outside.
The village is in the aftermath of a sudden increase in cases of COVID-19 last week that turned the reviving area into a quiet and uncertain place.
"It was eerily quiet when the outbreak happened," said Tricia Bannister, president of the Chamber of Commerce and owner of Tricia's Roundette. "But now it has picked back up."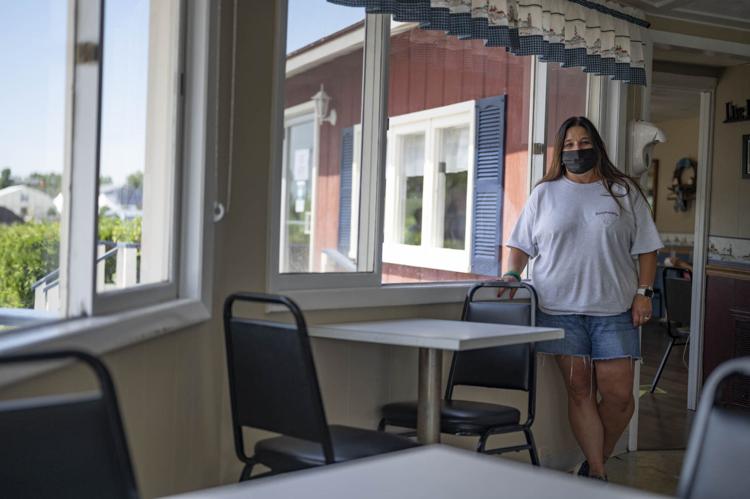 Tricia's closed out of precaution for just an afternoon before getting back to work at 50 percent capacity and outdoor dining.
Two days after the uptick of cases, the state provided testing to nearly 430 people in Clayton, in an effort to find and isolate any cases. Only three tested positive. Ms. Bannister said her staff was tested and none received positive results.
Now traffic into Tricia's is steady — not as fast-paced as staff are used to — but it's recovering again, trying to do what they can until it closes for the season.
The village is also hosting the Bassmaster Elite Series fishing tournament in the St. Lawrence River, which attracts professional anglers from around the country. The tournament began Thursday.
Over at the Koffee Kove, Owner Lori Durand just bought new coffee mugs with the phrase "It is what it is" on the side.
"We're back on track," she said on Saturday as her restaurant neared half capacity. "We're just trying to do what we can do."
Ms. Durand said she feels horrible for bars, which are under strict guidelines by the state. Resturants like the Koffee Kove, Tricia's or Bella's are hurting but they are getting busier. Bars, on the other hand, are contending with the state and just trying to avoid layoffs.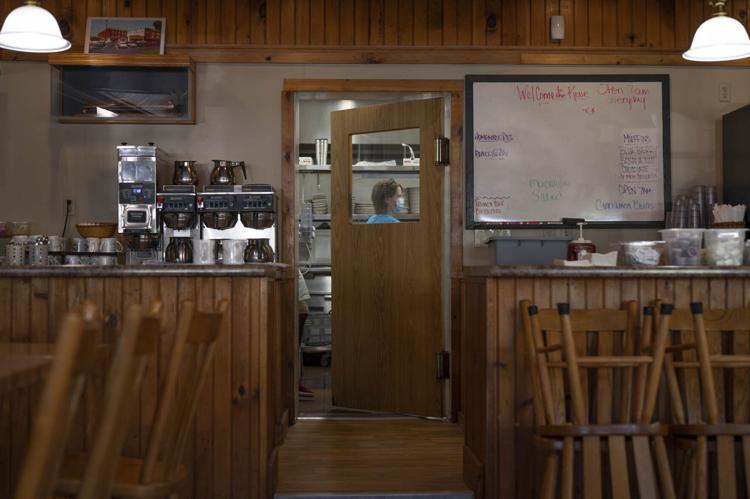 "We're doing alright, but the season is already kind of ruined," she said. "And I feel bad for any bar going through this."
Elizabeth "Buffy" Golden, who has owned O'Brien's for 17 years, is first trying to make sure people know her restaurant and bar is open. She is holding out hope for the rest of the season, but business has continued to decline. A week before the sudden increase in cases, Ms. Golden had the best night of business since the pandemic shut down restaurants in March. A week after the increase, her business had decreased by 90 percent.
"We have all come to terms with how bad this year is," she said. "At this point we're just trying to take whatever we can get."
She doesn't have the budget to pay for a musician to come play at her bar, but she said she thinks she found one who would come play for tips only as the local entertainment business struggles as well. She said she was hoping to have a guitar player perform in her outdoor dining area Saturday evening.
And Ms. Golden said there are some customers who get upset with the new state executive order mandating that bars have to sell food whenever they get an alcohol order.
"We don't want to push that rule," she said. "But we have to. We have no choice."
We did not have. "We were very active in getting everybody tested, and I think our community was very active in making sure everyone was safe."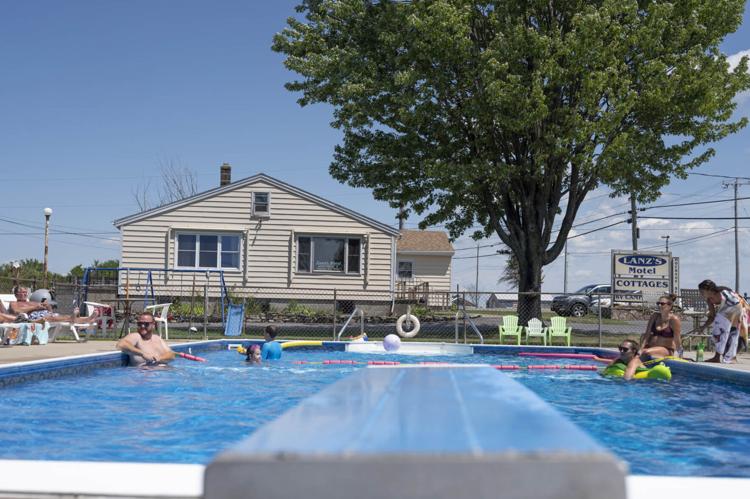 Meanwhile, John Lanzione, owner of Lanz's Motel, which has a campground, cottages, docks, boat launch and swimming pool, said business has yet to pick back up. He has seasonal residents who stay during the summer. Short-term vacationers have canceled for a variety of reasons, including fear of traveling and because they were called back to work and couldn't get the time off.
"That's what happens," he said. "When you're in business you have to take the good with the bad."
Mr. Lanzione follows state guidelines as well, the harshest of which mandate he disinfect rooms after people stay in them, then let it sit empty for three days before cleaning it.
"It's just another safety guideline to protect the next person coming in," Mr. Lanzione said. "Everybody has been doing their part as far as following these rules, and we don't seem to have a problem."
Mary Heyman, owner of Reinman's Department Store, said she gives credit to the community for rallying after the increase in cases.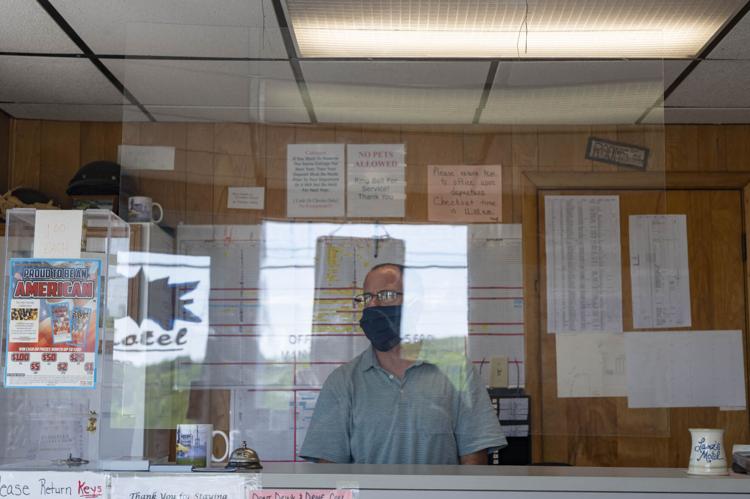 "The community spirit was there to make sure that the health and safety of everybody was put first," Ms. Heyman said. "I feel we all need to do our part in making sure we're protecting ourselves, not to mention our neighbors and our visitors and in my case, my employees."
Since her business was deemed essential, Ms. Heyman was successful in making sure all her staff stayed on board. None were laid-off, and all of them were tested after the scare.
"The minute COVID awareness came into our village, we were like 'OK let's be active here, and see what we need to do to do our part to make sure it doesn't get worse than it is.' I think it was proven that we all got together and did our part and now we're back on track and let's keep going."