Many dairy farmers in the north country had high hopes that 2020 was going to be their year of recovery, but prices are collapsing and a flipped system has caused some to dump nearly one million pounds of milk over the last week.
In most cases, dairy farmers in Jefferson County ship truckloads of raw milk to processing plants. Each truckload carries between 65,000 and 70,000 pounds of milk, and the Jefferson County Bulk Milk Co-op, which has 26 members, had to dump 14 of those truckloads over the last week. For the state, it's estimated between 25 million and 35 million pounds of milk were dumped.
One of those Jefferson County Bulk members is Patrick Grimshaw, who owns Grimshaw Dairy Farm in Adams. He alone has had to dump more than 100,000 pounds of milk over the last week.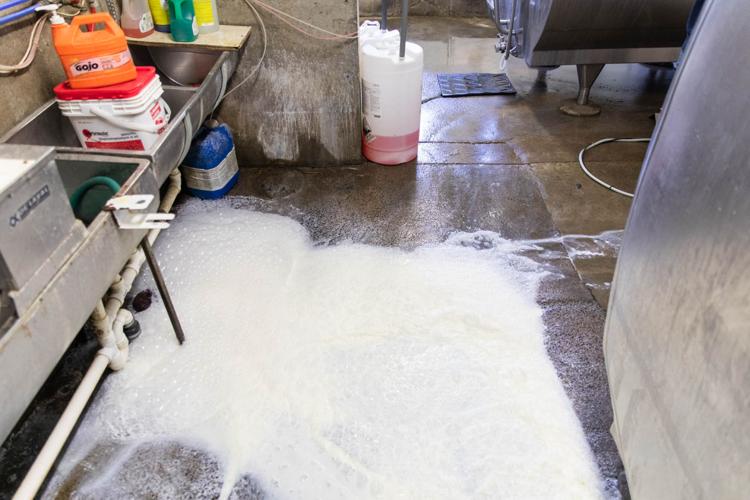 There are possible factors associated with why so much milk had to go to waste, but there's hardly a definitive single answer. The food service industry, which is responsible for consuming 30 to 45 percent of all dairy produced in the United States, has taken a dive. There are several plants in the Northeast that have slowed production or halted it completely due to concerns over the coronavirus. Some manufacturers are turning milk away. Perhaps it's consumers being more frugal as unemployment rates continues to increase. Maybe it's because it was the end of the month. Some stores put up signs limiting customers to buying a certain amount of milk a few weeks ago, which was an understandable move to many farmers back then, but now they want the signs taken down.
Lifelong farmers have considered all these factors, yet the fact remains they're still seeing dairy products leave store shelves, yet so many around the north country and U.S. are having to dump it down the drain. That's what is stunning so many.
"That's what blows our minds, too," Mr. Grimshaw said. "It's backward."
Michael Hill, who owns Hillcrest Farms in Ellisburg, had to dump one truckload of milk on Wednesday. He disposed of it in his cow manure lagoon so as not to dump it on land. He said all five truckloads were shipped the next day, though he was told to prepare for more dumping.
"It's kind of like when you get bullets near the guns when you go to war, and if you end up not going to war, you'd be silly not to have at least bullets beside the guns," Mr. Hill said. "So we are preparing for the worst, hoping for the best."
Jay M. Matteson, agricultural coordinator at Jefferson County Economic Development, said he's been fielding calls from people day and night, sharing information and asking him to provide them with it. He said he's having a hard time believing demand for milk has dropped considerably, like some have said. But he remembers when he first became concerned with the dairy industry — when Gov. Andrew Cuomo ordered schools and universities closed due to COVID-19. That decision, he said, had an effect on the food industry, and how college students weren't all confined to a campus, eating pizza and burgers and all the mozzarella and cheddar that comes with them.
"When he did that," Mr. Matteson said, "one of the first things I said to the folks in my office was 'now the dairy industry is in trouble.'"
There are several factors playing a role in the sudden need to dump milk, but in the end it might come down to a complex system that was shocked by a pandemic.
"The system just hasn't figured out this shift from food service commercial sales to the retail sales," Mr. Matteson said. "We have been hit by an unprecedented crisis we haven't experienced in the United States in 100 years."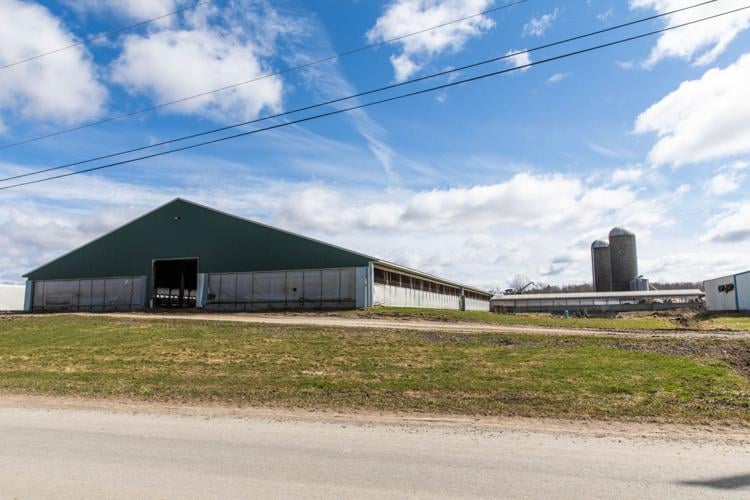 And it appears prices are going to take a dive. It usually costs between $18 and $20 for farmers in Jefferson County to produce 100 pounds of milk, an amount they fear will increase. Now, it's being forecast that for Class Three milk products — which includes cheese — farmers will be paid around $13 for the same 100 pounds of milk they produce. Based on those prices, a farm with 1,000 head of cattle making 80 pounds of milk per cow could lose anywhere between $1 million and $1.2 million.
If there's one shining light, according to these farmers, it's Great Lakes Cheese in Adams, where many Jefferson County dairy farms send their milk. The cheese plant recently hired additional staff in the event they have to fill the ranks due to illness, thus continuing production.
"Credit to their plant manager for trying to be proactive and hiring on an extra group of employees," said John Peck, who owns Peck Homestead Farm in Carthage. "That's an excellent strategy to be able to keep operating."
Farmers are expecting to be paid around $13 for 100 pounds of milk they produce at nearly $20. Back in December 2019, under Class Three milk, farmers were being paid between $17.50 and $19 for the same amount.
"Everybody had high hopes that this was going to be dairy's recovery year," Mr. Peck said. "Now that has completely crashed and we're looking to be worse than we were last year and 2018."
A few weeks ago, there was a sudden spike and dairy demand skyrocketed as consumers stocked up on food and supplies. As time has gone on, there's little evidence to suggest demand has plummeted entirely, but it's heading toward a more level pace. And it appears that short-lived spike in price of fluid milk won't be enough of a financial boost to offset the losses associated with the low prices of those cultured dairy products.
"I can honestly say I've only seen two really good years since 2007. The rest of it has been pretty mediocre and catastrophic," Mr. Peck said. "We can't be dumping milk for weeks. After six bad years, this will be the nail in the coffin for many farms."