With Gov. Andrew M. Cuomo shutting down non-essential businesses on Sunday due to growing COVID-19 concerns, it leaves Pete's Guns in Carthage no choice but to temporarily close down the shop he's owned for 26 years.
Owner Peter M. Crump shut the doors of his State Street gun shop at 5 p.m. Friday after the governor imposed further coronavirus restrictions on businesses earlier in the day.
"I'm done," he said. "I'm closing right now."
He doesn't know when he'll be able to reopen.
"It leaves us high and dry. We don't know where we stand," he said.
While gun shops in the state are being forced to close their doors, the sales of guns and ammunition surged soon after the coronavirus hit.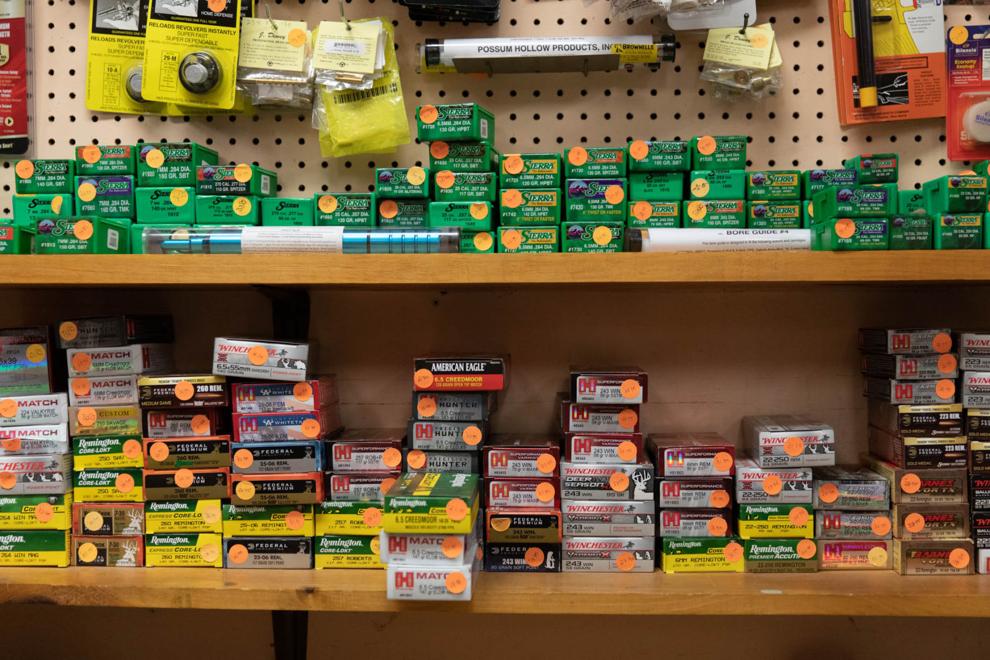 The spike in gun sales is occurring across the country while the coronavirus outbreak continues to grow. So far, the north country has had one confirmed case in Jefferson County. A part-time Fort Drum employee who lives in Albany also tested positive for the virus earlier in the week.
With the governor's announcement, Saturday will be the last day that Van Tassels Gunsmithing on Route 37 in Evans Mills will be open until restrictions on non-essential businesses are lifted.
Since the outbreak, owner Mary Van Tassel said her shop has been super busy with people wanting to buy guns and ammunition because of concerns about what comes next.
"People are buying because they want to protect their property," she said.
During the past week, she's been selling about 15 to 20 rifles and shotguns a day. Ammunition also has been flying off the shelves.
"It's crazy," she said.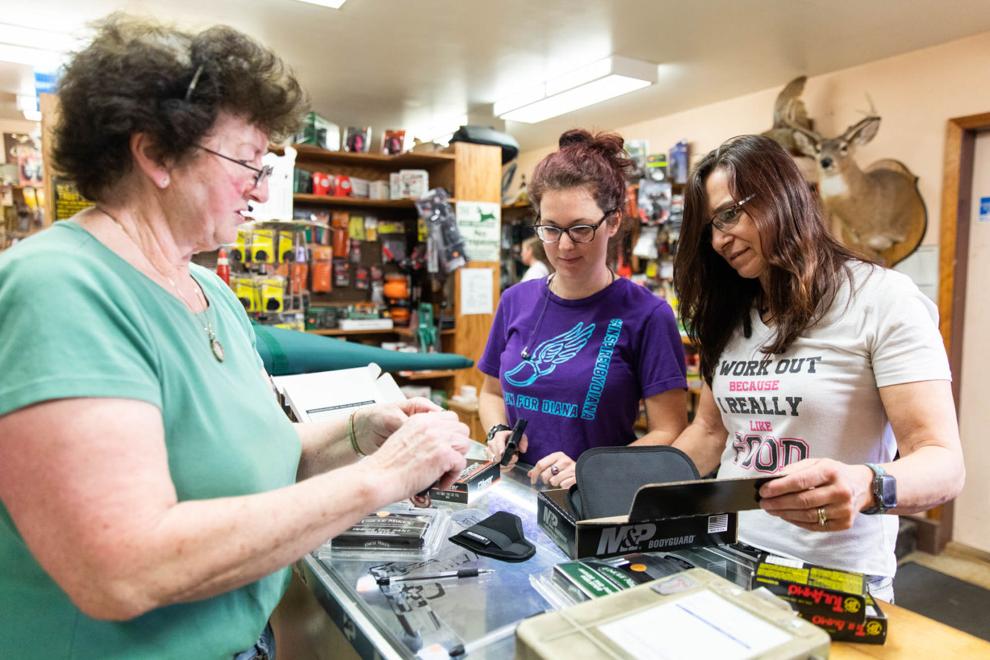 On Friday, business partners Jessie Taylor and Desi Howard, both of Theresa, visited Van Tassels Gunsmithing multiple times throughout the day.
They already have guns, but bought two pistols between the two on Friday — a Ruger and a Smith & Wesson — which they had to get registered the same day.
"With the pandemic happening, it kind of expedited the purchases of our pistols," Ms. Howard said.
The uncertainty of when the gun shops will be able to open again contributed to their Friday pistol purchases.
"Because of everybody buying them (guns), they're not coming in. We're not gonna get them in time before everything shuts down on Sunday, so we came in to buy what they had in stock and expedited it," Ms. Howard said.
Ms. Howard said the hope is that you never have to use your weapon, but "what I say is, 'If you can't protect what you have, you don't own it.'"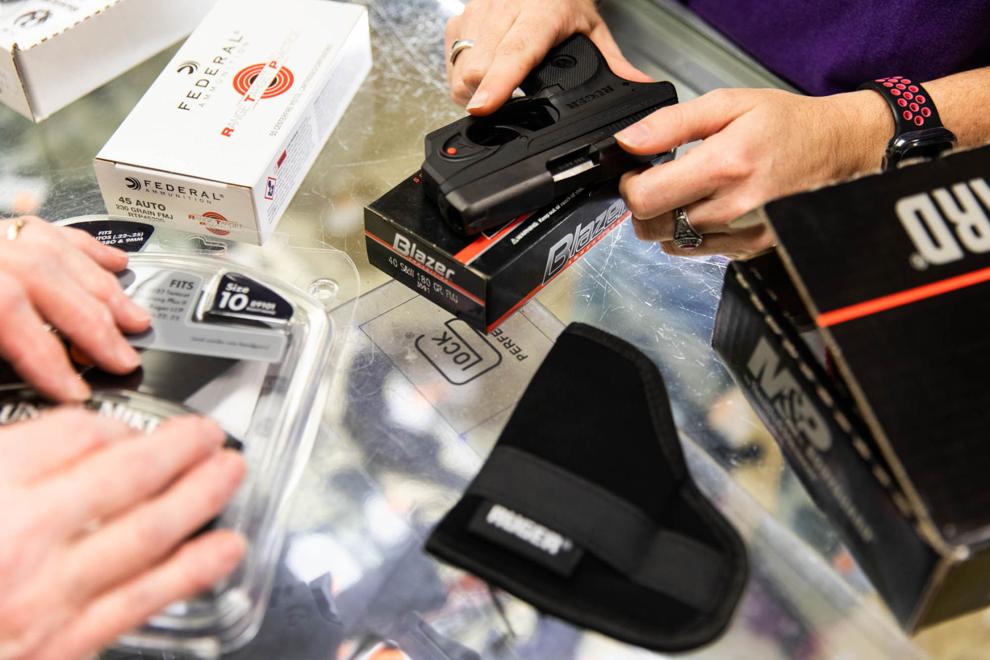 Before closing on Friday, Mr. Crump said he saw a 75 to 100 percent jump in sales. All of his inventory of popular calibers of ammunition was gone. He's been unable to get his inventory restocked because wholesalers are also out of stock.
"All I got left is the oddity stuff," he said.
At the Hilltop Hunting and Fishing Supply in Canton, owner Joe Russell also saw an uptick in sales for guns and ammunition. He estimated sales increased about 20 percent since the coronavirus outbreak began.
Because it's required to sell to law enforcement and military first, it left less for him to sell to the general public.
But he's also seen an increase in sales for general hunting and fishing supplies, like soup, oil and fly-fishing equipment. Fishermen plan to get some of their fly-fishing projects done now that they have the time, he said.
"People are stocking up," he said. "People don't want to be without."
At the height of sales Friday afternoon, Mr. Russell was so busy he couldn't talk.
"I've had people at the counter all day," he said.
Times multimedia manager Sydney Schaefer contributed to this report.