WATERTOWN — After serving 20 years in the Army, it was the invisible enemy that almost took out Luis Luce of Watertown.
Have you been tested for coronavirus?
Mr. Luce was the first person in Jefferson County to be admitted to Samaritan Medical Center with COVID-19.
The retired sergeant traveled to Jersey City, N.J., March 21 to pick up his daughter, Lyn Ann.
"She insisted to be self-isolated upon her arrival as a safety precaution," he said. "I also contacted my employer to let them know of our recent travel, and they allowed me to work from home. About two weeks later, I began to notice an onset of symptoms."
The former Army logistic specialist is a field support coordinator for Vestas-American Wind Technology working in Lowville on the Maple Ridge Wind Farm project, maintaining 195 wind turbines.
He said it started with a dry cough, chills and minor body aches a few nights after.
"I was not yet having a fever based on my recorded temperatures, until Thursday, April 2, when my temperature spiked up to 101.1 F," he recalled. "In addition, I began to experience minor shortness of breath due to the heavy coughing."
He really doesn't know if he picked up the virus during his out-of-state trip since he and his family had taken the prescribed precautions such as wearing masks and gloves but said they had stopped at gas stations during the trip.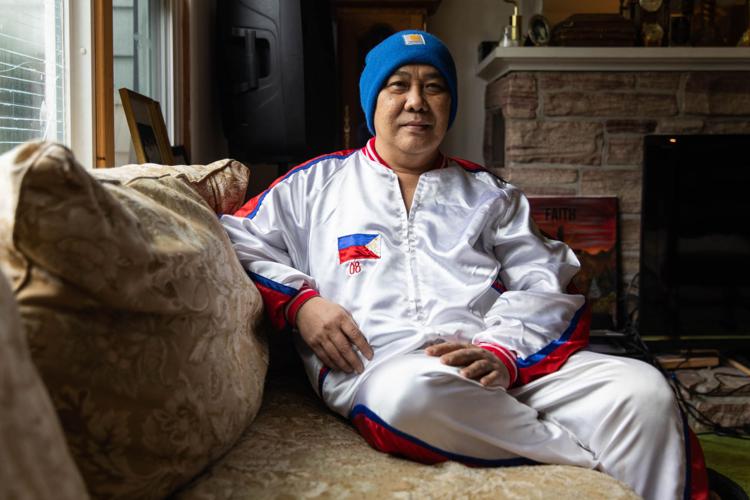 "That's the thing with this virus, we're not exactly sure who, where, or how I got infected," Mr. Luce said. "That's why it's so important to be cautious and follow the necessary precautions."
When the symptoms first appeared, the Army retiree contacted public health and on April 3 qualified to be tested and screened at Guthrie Clinic on Fort Drum.
"I was diagnosed with pneumonia after having a chest X-ray and being tested for both the flu and COVID-19," he said. "Because of my low oxygen levels, I was then advised to go to the Emergency Room at Samaritan Hospital where I was soon admitted to the ICU that evening."
In the intensive care unit, Mr. Luce's symptoms were monitored, especially his oxygen levels. As a precautionary measure, he was put on oxygen, given necessary medications including plaquenil and antibiotics, and underwent diagnostic imaging.
The test results from swabs taken Guthrie Clinic came back positive for COVID-19 on April 6.
"I was alert and oriented the whole time up until April 8, when I required a higher level of oxygen due to my symptoms," Mr. Luce said. "That night I was intubated, sedated and put on ventilation. We are grateful to God for giving the medical professionals wisdom and guidance throughout the whole process of my hospitalization, especially when they realized I wasn't responding well to the plaquenil in which case they discontinued due to my heart rhythm changes."
He remained on a ventilator until April 17.
"By the grace of God, because of my progress and responding well to respiratory therapy, I was taken off the vent and underwent physical therapy," Mr. Luce said.
Following his discharge on April 19, he continued the physical therapy at home through Jefferson County Public Health. He was released from self-isolation April 21 and continued the physical therapy at home for about two weeks.
"I was officially medically released by Army Public Health on May 5," he said, noting his employer cleared him to return to work May 6. "I am not experiencing any lasting effects from the virus but of course I am still recovering and progressing each day. I am continuing to practice safety precautions as needed. This virus has changed me in many ways and I thank God everyday for giving me a second chance at life, as well as the strength to fight and recover."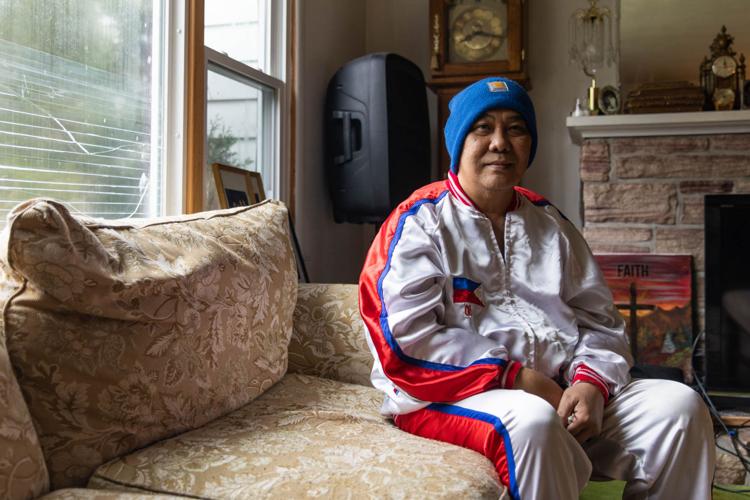 The 58-year-old coronavirus survivor considered himself in good health prior to contracting the illness despite having Type II diabetes and hypertension.
Mr. Luce said his hospitalization was hard on his family — wife Analyn and daughters Lyn Ann and Leah Anrose — who were put on mandatory quarantine for nearly four weeks and were closely monitored with no signs of the virus appearing.
"It was difficult for them not being able to visit me, however they received great support and resources from not only Jefferson County and the Army public health, the ICU Samaritan Team, but from our family members, friends and church community who provided them with food, supplies and most importantly prayers."
The Luce family has been active with Fort Drum's Inspirational Gospel Service since 1999. They are part of the music ministry with Mr. Luce planing piano, Mrs. Luce signing and Leah on the drums. Lyn Ann and the Luces' eldest daughter Lois Ann Luce Kempney who lives in Louisville, Colo., with her husband Tyler, had been members of the music ministry choir in their younger years.
Having survived the virus, Mr. Luce knows first-hand the seriousness of the pandemic.
"I think we have to be mindful and considerate of those around us," he said. "We have the ability to protect not only ourselves but others when we follow sanitary precautions, stay home and practice social distancing. You can't see the virus, you may not even experience symptoms, but it spreads so quickly without even knowing, and so we have to take this seriously. Your life can change so suddenly whether you're affected directly or indirectly. It's worth having to give up small privileges such as going out or socializing, if it means keeping ourselves and the ones we love safe and protected."
He is cautious about the reopening of the state.
"I support the state reopening when it is safe enough to reopen," said the survivor. "If the status of the pandemic has not yet improved, why risk further possible exposure. As a community, we need to pray and trust that God will give our leaders the wisdom to do what is best for the state."
Mr. Luce credits his recovery in part to the power of prayer.
"Prayer is power and miracles do happen when you have the faith to believe it. As a believer, it was important for me to hold on to God during this unexpected and unfortunate time," he said. "It's easy to feel afraid, especially when things are out of our control, but it's important to remember that God will give you the strength, comfort and peace you need. You have to trust in him that everything will work out for the good. This virus wants you to give up and not do anything, but you have to keep fighting — not just physically, but emotionally, mentally and spiritually. It is also important to have the support system of your family, friends, church community and others."