WATERTOWN — Though it could have reopened under Phase II guidelines, the Urban Mission's Impossible Dream thrift store is instead set to open Friday.
One of the reasons for the delay is clear to anyone who sets foot in the store's basement and storage spaces — they're jam-packed with donations from generous community members.
The store, at 247 Factory St., is opting to delay the reopening of the store until it can process some of the backlog of donated merchandise, most of which was donated in the months ahead of the COVID-19 pandemic. The delay has also allowed the staff to prepare the store to meet new safety guidelines, like implementing wide lanes for customers to maintain social distance.
"Being closed during this pandemic gave us a chance to take a deep breath," said Dawn Cole, the mission's executive director. "We're really trying to sort through all of our donations, reconfigure our sales floor and, at the same time, we're looking at safety."
Urban Mission's store isn't alone.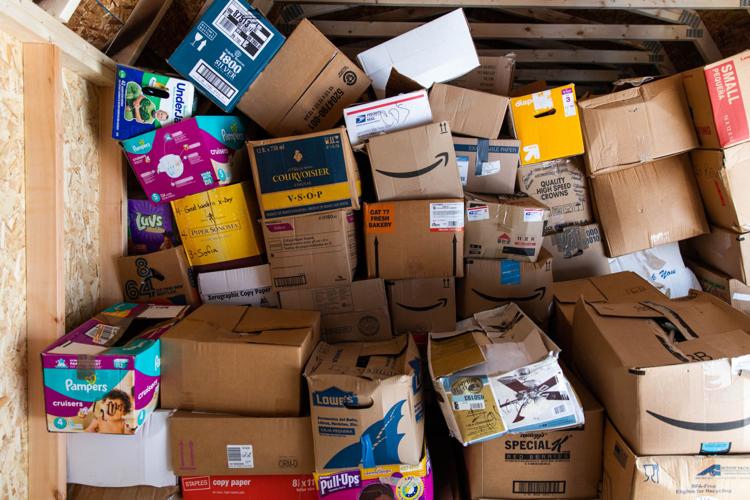 Potentially related to more people at home during the COVID-19 pandemic, other charitable thrift stores in Watertown have seen a surge in donations. Thrifty Shopper, 1222 Arsenal St., and the Salvation Army Family Store, 20886 Arsenal St., have been inundated with donations and are both being selective about the quantity and quality of items they will accept.
Broken or stained items often end up in the trash, which takes time to sort through and is an expense to haul out in the trash.
Other second-hand stores in the region have opened to customers earlier than the Impossible Dream store.
Thrifty Shopper and the Salvation Army Family Store have both been open to customers for the past two weeks. The Thousand Island Area Habitat for Humanity Restore is open Saturdays only. Yesterday was its second Saturday of business.
The Impossible Dream store, however, remains closed to donations and to customers — for now.
"We're really not able to take any more right now," Cole said. "I think it would be socially irresponsible to accept donations when we have so much, and I'm not sure where we would put it."
Following some safety practices of other thrift stores during the pandemic, the mission will be quarantining items for three days in extra storage containers out behind the building; but before that can happen, the store will need to be cleared of excess donations. Even before COVID, everything coming into the store was sanitized with a special product, according to Ms. Cole.
Like all stores open to the public, face masks, social distancing and enhanced cleaning will also be part of standard operating procedure once Impossible Dream reopens.
"It's a wonderful problem to have because this reflects the generosity of our community in supporting our work," Ms. Cole said. "We just really need to take the time to sort through some of the donations, get it on the sales floor and really be prepared. I really think moving forward we have to avoid being in this situation again."
Proceeds from the Impossible Dream store sales support various programs, including Jefferson County's largest food pantry, Meals on Wheels, Critical Needs, Bridge and the Getting Ahead workshop series.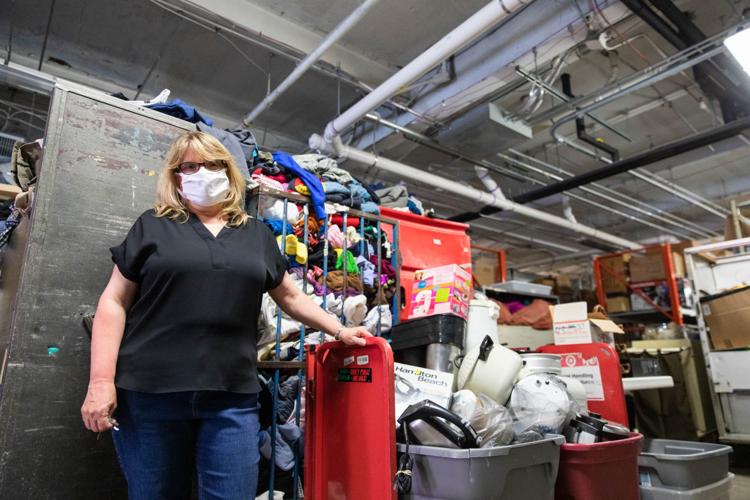 According to Ms. Cole, in the months since the pandemic took hold, the Urban Mission has served record numbers, providing food, essential supplies, encouragement and hope to Jefferson County residents who are struggling.
"We've really seen unprecedented need," she said. "Between the time period from the middle of March and the end of May, we had provided food to 2,300 families and the food was equivalent to 124,000 meals. So that's more than half of what we provided all of last year."
With the safety of staff, customers and volunteers at the forefront, Impossible Dream will reopen in stages, initially operating Wednesday through Saturday. In the coming weeks, the Impossible Dream will expand its sales floor to include a lower-level "Bargain Basement" featuring a wide range of merchandise, including toys, games, sporting goods, clothing and furniture, all of which will be sold on a cash and carry basis.
Accepting donations of merchandise again will be incorporated into the third stage of reopening, anticipated to occur later this summer.
"It's an interesting business model because all of our inventory is donated, but it allows us to do so much good work, so it's important that we have a sustainable model," Ms. Cole said. "We're really working towards making this a sustainable model that will generate revenue to keep our programs strong."
For those wanting to donate items to thrift stores, the Salvation Army Family Store and Thrifty Shopper are accepting donations of clean, in good condition items. Recalled children's furniture or toys, as well as older appliances are examples of unwanted donations. Donors unsure about what they can donate should contact the individual stores for more information.