ALEXANDRIA BAY — As restaurants and other small businesses have reopened, they've been required to ensure that their patrons wear masks while inside.
But some customers have pushed back against the mask requirement. According to Peter Cavallario, owner of Cavallario's Pizza in downtown Alexandria Bay, a small minority of customers have refused to wear a mask when entering his business.
"Right now we're telling people without masks, 'Sorry, we can't serve you, you'll have to go,'" he said.
As restaurants in the state have reopened, they have been subject to restrictions meant to limit the potential spread of COVID-19. In the north country, restaurants can seat up to 50 percent of their dining room capacity indoors, while ensuring that customers are 6 feet apart from other tables when seated. Customers must wear masks when not seated at their table, and staff must wear masks at all times.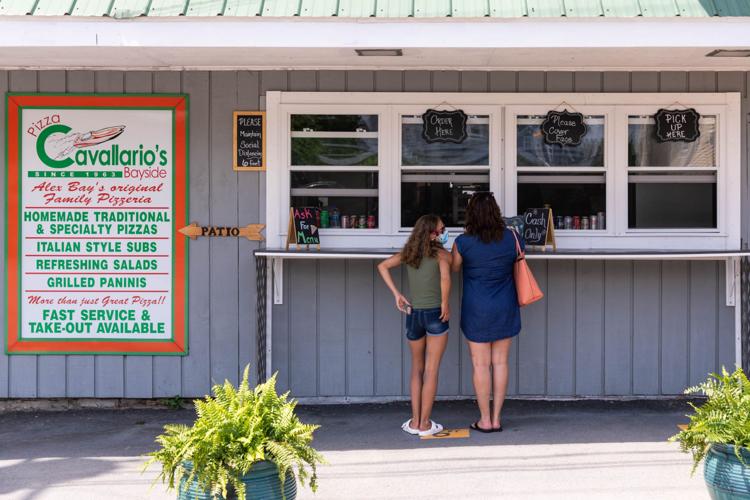 In a Facebook post on the Cavallario's Pizza page, written by Mr. Cavallario's daughter, she chastises other restaurants that aren't requiring customers to comply, and customers who refuse to wear their masks.
"Ninety percent of the people come to the door without a mask on, 99 percent put it on when asked," the Facebook post reads. "1 percent freak out, spout off their constitutional rights, ADA, medical problems, other restaurants didn't require it, or the best one is, 'we are from another state and it's not required.'"
Across the region, businesses are responsible for ensuring that customers comply with the mask mandates, and can be shut down if the state discovers that the business is allowing mask-less customers inside.
Earlier this month, Gov. Andrew Cuomo even threatened to reverse the reopening process in regions of the state where mandates like social distancing and mask-wearing are not being followed.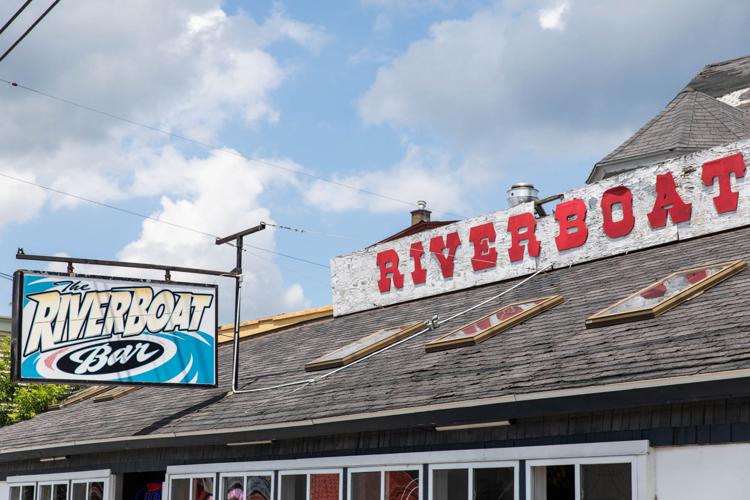 "Everyone else in town is having the same frustrations," said Megan Cavallario, manager of The Riverboat Bar.
The issue is not just that customers don't have masks on hand. According to Ms. Cavallario, many times the issue is that the customer does not want to wear a mask at all. In the event that a customer refuses to wear a mask, even when offered one, they are asked to leave the restaurant.
Mr. Cavallario said that turning customers away is a hard thing for him to do.
"To turn away customers, when you're not limited to a 50 percent capacity, is a difficult thing," he said. "We're still at 50 percent capacity, and turn turn someone away when we're not full to that limit, it hurts."
While county health departments are checking with businesses to ensure that they are following the rules, it's the servers, bartenders, managers and other employees of these restaurants who have to ask customers to put on a mask or leave. Some customers react negatively.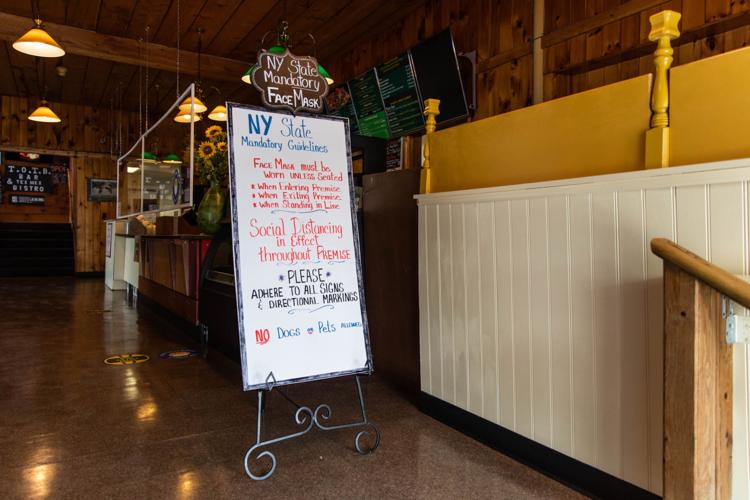 "I don't think we have anyone on staff who's unable to deal with it, but we have had multiple employees cursed out," Ms. Cavallario said.
Going forward, she said that she hopes more people will be aware and comply with the mask requirement. She said she doesn't believe the mask mandate will go away any time soon, so the only thing to be done is ensure that people continue to wear their masks.
"I think that the more we have to keep telling people, and the more they get turned away, the more they'll have to realize they have to comply or they aren't going to be able to go out right now," Ms. Cavallario said.