ALEXANDRIA BAY — Everything was shut down Monday just as seasonal businesses are beginning to prepare for the summer rush.
What do you think of Gov. Cuomo's decision to close restaurants all across New York?
Sarah Bartlett has managed North Star Family Restaurant for six years. She called her entire staff when she heard that Gov. Andrew M. Cuomo announced all restaurants and bars in the state were to close for on-premise services beginning at 8 p.m. Monday.
"It's ridiculous," Ms. Bartlett said. "This is the time of year that all the locals really start coming out. Springtime is coming, and they're getting out and about."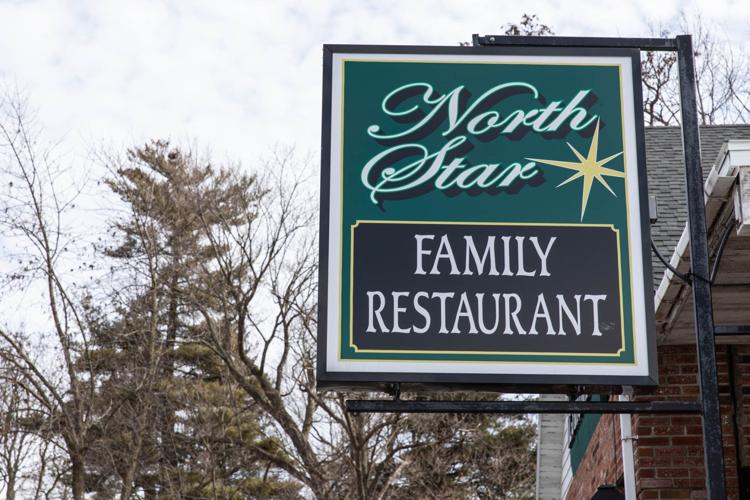 She said she's going to be offering take-out on Tuesday, and if someone were to ask them to deliver, she's sure they would.
"We'll make it," Ms. Bartlett said. "That's just our attitude. We'll bear it."
Wanda "Lou" Wolfe, who owns Wolfe's Kountry Kottage Restaurant on Route 12, said she has no other choice than to offer take-out.
"That's not fair to my staff," she said. "I don't need servers. I don't need dishwashers. I think it's the most ridiculous thing I've ever seen when it comes to fear mongering and media abuse."
Ms. Wolfe said she doesn't agree with closing restaurants.
"I think it should be a choice," she said. "People don't have to come out to a restaurant. I'm really disgusted. These people need their jobs."
She said places like McDonald's and Burger King will "love" this.
"We're small people around here," Ms. Wolfe said. "We're seasonal around here. We're not New York City folks, so we have a couple of months a year to make any money."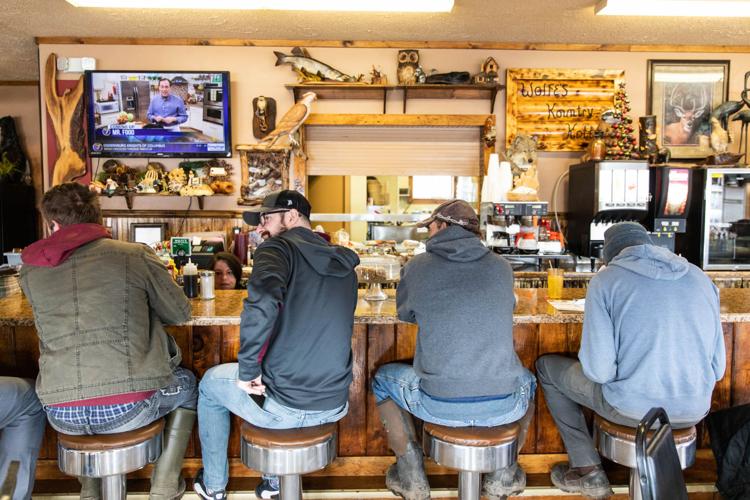 Ms. Wolfe said she's less concerned with losing business and more concerned with her staff. And she doesn't think the coronavirus warranted this many closures.
"I think people need to be more proactive than reactive," she said. "Take your vitamins. Build your immune system. We're going to be fine. This is not the plague."
The All American Pub, which opened earlier this year at the St. Lawrence Centre mall in Massena, has been operating on a soft opening, with plans to hold a grand opening later on. Now, those plans may have to be adjusted.
"We have closed until further notice," mall General Manager Erica Leonard said.
However, she said, the food court restaurants — Wendy's, Mickey's Place and Anita Pizza — will still be available for take-out.
To comply with Gov. Cuomo's directive, Ms. Leonard said they will be closing some of the space in the food court.
"We're closing half of the food court. Half of the seating will be available," she said.
At this point, she's not sure about the mall's operation.
"We're open," Ms. Leonard said. "I don't know for how long."
Gov. Cuomo, along with the New Jersey and Connecticut governors, said that movie theaters, gyms and casinos will also temporarily close, which took effect at the same time as restaurant and bar closures.
In line with the announcement, three St. Lawrence County movie theaters have closed their doors until further notice.
Potsdam's Roxy Theater, 20 Main St., Canton's American Theater, 98 Main St., and the Massena Movieplex, in Hartehaven Plaza, all part of J.S. Cinemas, will be "closed indefinitely," according to the Roxy Theater.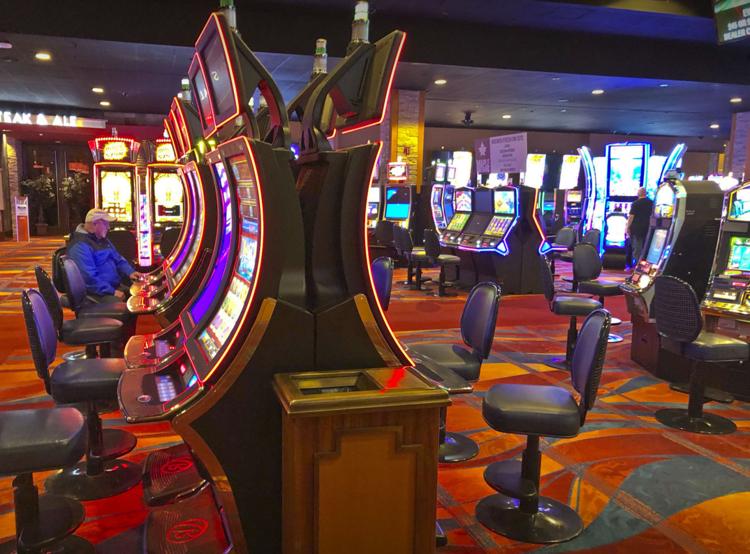 The Akwesasne Mohawk Casino Resort reported in a Facebook post Monday that the Saint Regis Mohawk Tribe has declared a state of emergency, and the casino closed early this morning. .
"The AMCR agrees this closure is necessary to protect the health and wellness of our employees, our community and our loyal guests. We are therefore closing our operations effective Tuesday, March 17, 2020, at 2 a.m.," the post stated.
"I promise that the health and safety of our employees, our guests and our community is our top priority," General Manager Todd Papineau said, "As the region's premier gaming enterprise, we understand that our guests entrust us to provide a safe environment and we will not compromise the wellness of anyone during this extremely difficult time."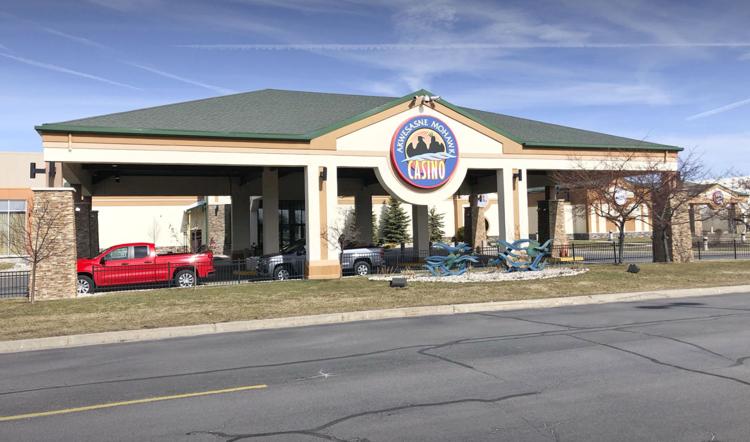 The AMCR will continue to follow the lead of public health officials during the COVID-19 pandemic.
Kelly Newman Burnham, the owner of Flying Lotus Yoga Center and Root Cellar Juice Bar at 81 Main St., Canton, said that all classes at the yoga studio will be moving online through links at the website, http://flyinglotus.yoga/. "We have a number of people who have monthly memberships and class cards, so we are working out whether we will offer that (online courses) free for the whole community or free to class card and membership customers," she said. "My feeling is this is uncharted territory. I don't remember anything like this happening, that we're going to online classes."
In terms of the juice bar, she said she is in the process of communicating with the state Department of Health on what her move will be after closing at 5 p.m. Monday, but she will be doing carry-out on a day-by-day basis.
"We'll just wait and see. I mean it's changing quite a bit," she said. "I think they should call and check, or check out social media pages. We'll post updates and links to all our online classes. It's changing so fast that it could be, by tonight, that we're not allowed to open tomorrow."
She said she thinks the move to close is important as a measure to do what we can to keep our community safe.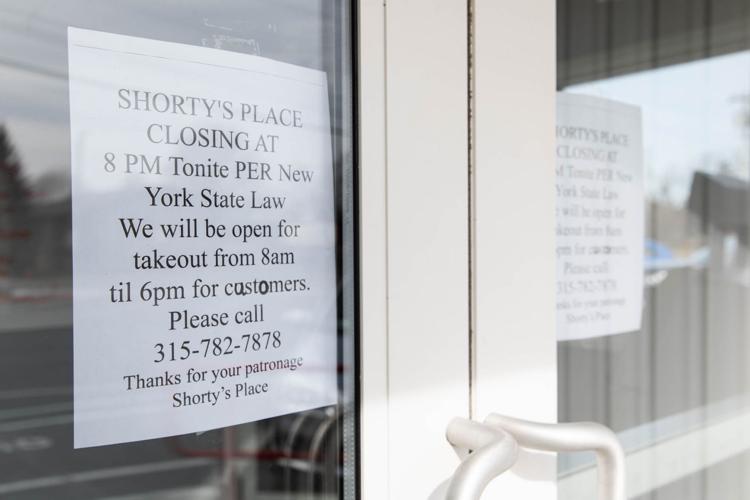 "If that means we have to close, then we close," she said. "It feels a little nuts, but it also feels like we need to stick together and do what we need to do and hopefully the community will support the small businesses who will be struggling after this."
Times reporters Bob Beckstead, Ellis Giacomelli and W.T. Eckert contributed to this report.