CLAYTON — Co-owner Michael J. Hazlewood is tired of seeing the tables at the Wood Boat Brewery sit empty when this is normally the busiest time of the year.
He's had enough and has vowed to open his restaurant no matter what the state says; and many restaurant owners in the north country and the Syracuse area are ready to do so too.
"We are going to rebel," he said Thursday night after Gov. Andrew M. Cuomo reneged on a plan for Phase II to reopen after midnight.
They are ready to defy the state, threatening to finally open after their businesses have been ravaged by being closed for the past two months due to the coronavirus.
Mr. Hazlewood wasn't surprised to find out on Thursday night that Gov. Cuomo decided Phase II of the north country's reopening wasn't going to happen Friday.
Earlier in the day, he said that 15 restaurateurs told him they would join him in reopening their businesses. Since then, the Wood Boat's Facebook has been lighting up with more committing to join in the cause.
"There'll be a lot more," he said.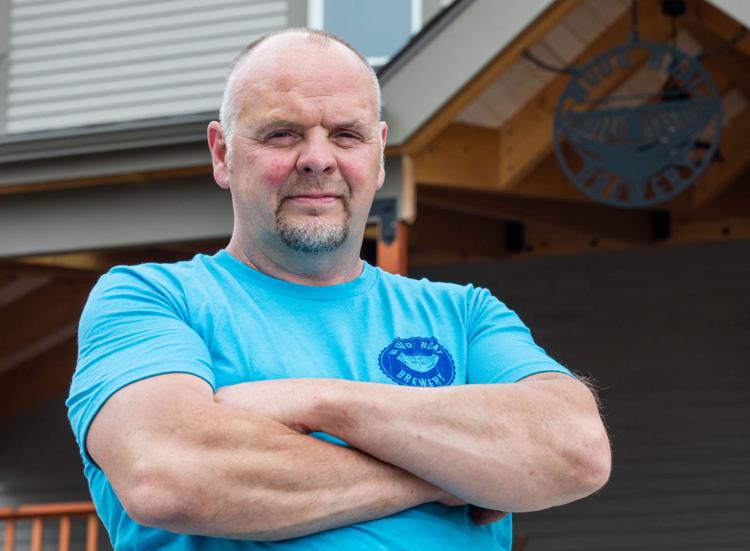 Without knowing what the state might do next, Mr. Hazlewood is ready to lead the charge.
He's organizing a demonstration for next week to protest the way that north country businesses have been treated by the governor. He would not say when the restaurants would open, only that it was going to happen.
"There's strength in numbers," he said Thursday afternoon.
He's frustrated by Gov. Cuomo's unwillingness to be there for north country businesses. They hoped the governor was going to at least allow outdoor seating to happen.
"He's treating us like we're New York City," he said, referring to the pandemic hitting New York hard while this area only has a few coronavirus cases.
Phase II of reopening was to begin Friday with retail, hair salons and furniture stores getting the green light. Restaurants have been slated for reopening in Phase III.
"People want us to be open," he said, stressing he would only open if he knew it was safe for people.
Understanding local restaurant owners' frustrations, Scott A. Gray, chairman of the Jefferson County Legislature, sent an email earlier in the day to the governor's office echoing the frustration of restaurant owners. "I have spent the entire day responding to angry, anxious and unfairly treated business owners and media regarding the lack of guidance from the state. Frankly, it is not fair to these folks who have abided by our request and done so patiently...until now!" he wrote in the email.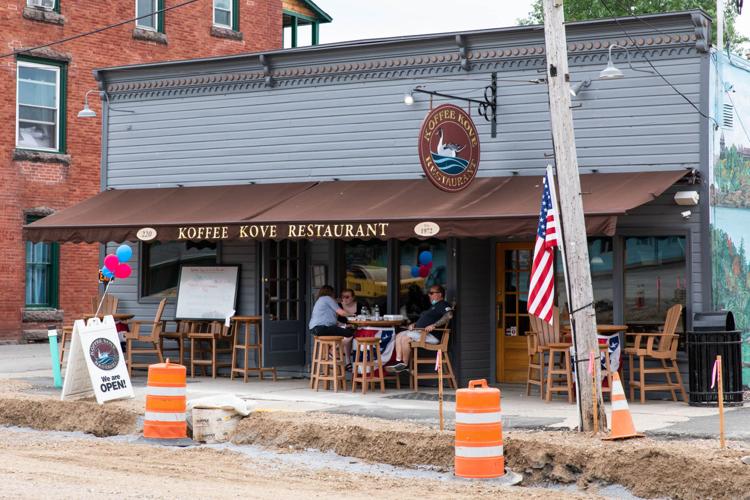 Lori Durand, owner of the Koffee Kove in Clayton, said she's equally frustrated about not having her dining room open.
Her cafe is only serving takeout meals and through a drive-up window. She has a few tables set up outside her James Street cafe for anyone who wants to use them. There's no waitress service out there, but she provides hand sanitizer and disinfectant.
The longtime restaurant owner doesn't fear any repercussions from the state for putting the tables out there. It's for families, she said.
"They can have a picnic out there or whatever," she said.
She hasn't heard anything at all from the state about the guidelines for when she can reopen.
Will she need plastic barriers to protect customers? Will there be 50 percent seating? Or 25 percent? She'd like to know.
"I got absolutely nothing from the state," she said.
She doesn't know how she can prepare for that day if she doesn't know what the state expects, she said.