WATERTOWN — A Narcan Leave-Behind Program has been initiated by the Alliance for Better Communities in partnership with The Anchor Recovery Center.
The Leave-Behind Program is designed to support individuals with opiate use disorders and their family members by allowing them to have lifesaving Narcan readily available in the event of an overdose. First responders will leave these kits with a friend and/or family member at the scene of an overdose reversal. This allows family members and friends of individuals at high risk for a future overdose to have Narcan readily available. The Leave-Behind kit contains two 4mg naloxone nasal sprays, fentanyl test strips, information on local resources and a magnetic clip for first responders to affix the kit on a refrigerator.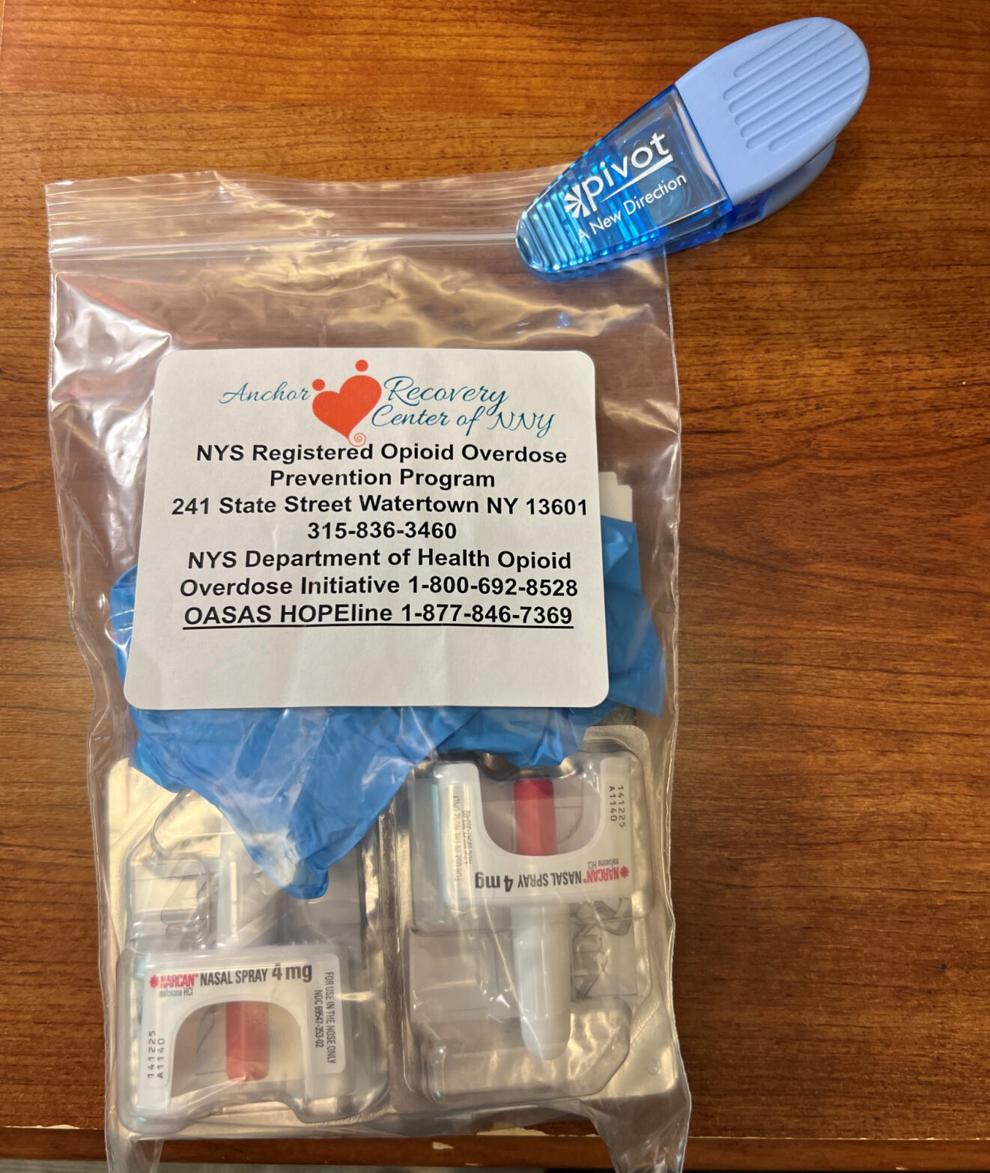 The Leave-Behind Program aids in not only saving lives by Narcan administration more expeditiously, but also lessening health care costs and health problems associated with overdoses, relieving the strain on first responders and involving the community who tend to be first on the scene many times as well and by simply providing resources for those in our community that need them.
An initial meeting was held May 9 at The Alliance for Better Communities. Kits have been provided to the Watertown City Police Department, City of Watertown Fire Department, Jefferson County Sheriff's Office and The North Country Family Health Center.
Guilfoyle and Jefferson County EMS are scheduled to hold meetings in the near future regarding their potential partnership. The program will begin in Watertown with the goal of eventually expanding throughout Jefferson County.