Mike Bresnahan, owner of Admiral's Inn in Alexandria Bay, does think officials will visit his restaurant to make sure he is following guidelines under Phase III of the state's reopening plan, resulting in him taking several measures to ensure it is safe to reopen indoor dining at half capacity.
Have you visited an ice cream shop yet this season?
"I do not want to get shut down in the middle of the summer," said Mr. Bresnahan, who has owned the Admiral for 37 years. "I don't want a $10,000 fine. I don't want them to pull my license. We're doing what they wanted us to do."
The north country was given the OK to begin Phase III on Friday, which included personal care like tattoo parlors and nail stylists. And it includes indoor dining at 50 percent capacity, with a slew of guidelines restaurants have to follow to keep safe distance between customers.
Mr. Bresnahan said he's optimistic, but somewhat unclear if customers are ready to come back in droves at this point, highlighting a balance between feeling excited to be back to work and wondering if the market will be there.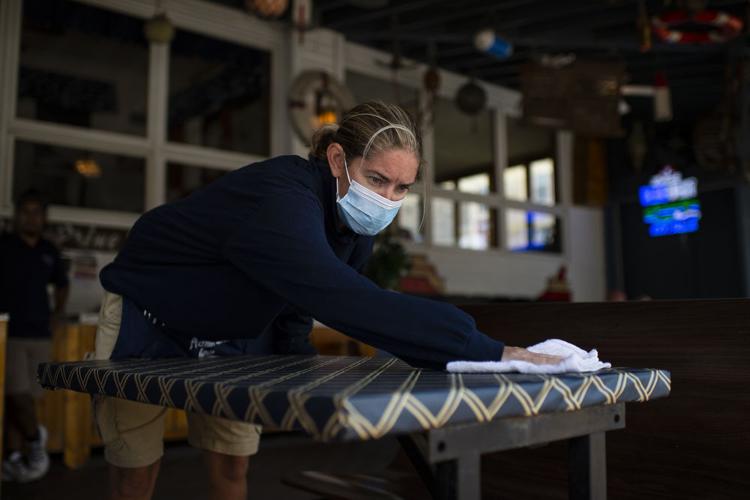 "Our numbers will be down," he said, "but we will be grateful to get open to have people to come in for inside dining. They can't wait to get in."
He has had his 10-table outdoor dining cafe open for about a week, which has kept people in town later and the ice cream parlors and gift shops busier. He said business all week starting around lunchtime had been steady until they closed.
Interestingly, the increase of business on the inside could come from his regulars. "People who have been coming to this restaurant for over thirty years have never eaten outside," Mr. Bresnahan said. "They always come in."
The inside of his restaurant is full of precautions. The tables are separated and chairs are reduced by half. Pairs of bar stools are separated by six feet around the bar, which is covered with a shield. For $9.95, there's the option to buy a rum-punch bucket that comes with a mask wrapped around it.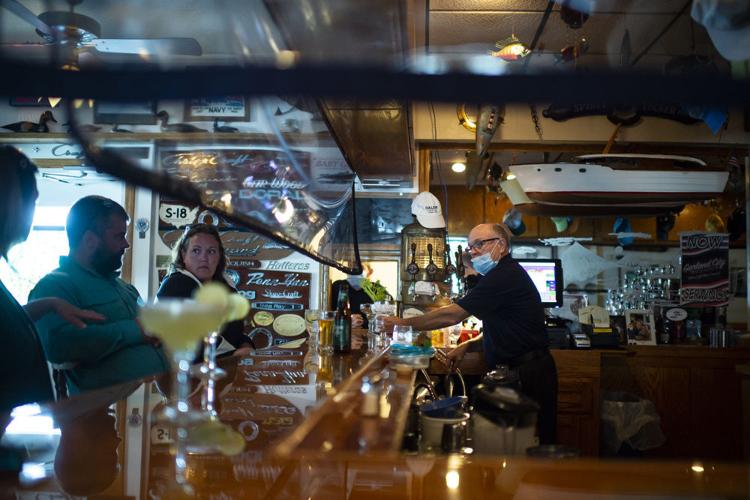 Just down the street at the Old Homestead Restaurant are owners Alan and Michele Taylor. They've been fortunate because most of their dining area is outside on their patio.
"Some of these other places that can't have outdoor dining are really hurting," Mr. Taylor said. "You can't pay your bills on takeout only."
Their indoor dining is separated into two rooms. One has a bar and tables and will be open likely within the next week, while the other will remained closed for renovations. Getting kegs for their beer taps was one difficulty they have had as restaurants begin reopening.
The North Star Family Restaurant opened its doors Friday to allow 50 percent capacity as well. Again, there are shields between tables and X's taped on every other bar stool to maintain social distancing. They have offered takeout dining for roughly the past month and outdoor seating for the last week. The manager of the North Star, Sarah Bartlett, said she thinks customers will come back in a hurry.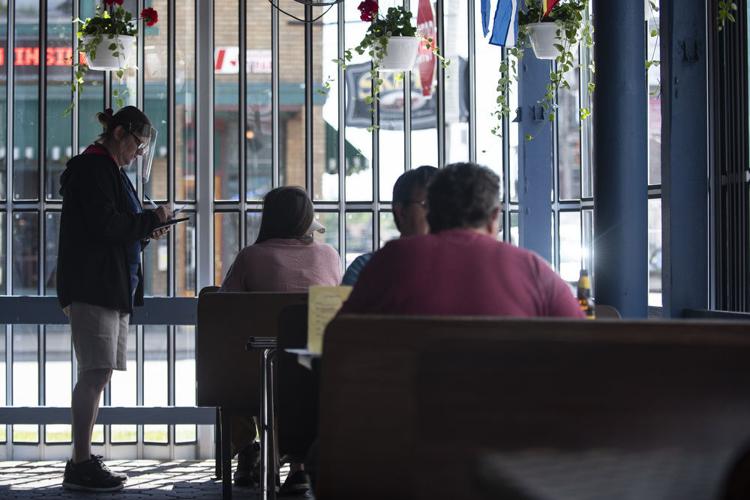 "We've been preparing for two months for the reopening," she said. "It's our constitutional right to be open, and the market will be there. We think it will be busy tomorrow as soon as word gets out that we are open."
Precautions are being taken in Lowville. Erin Marra, who works in the kitchen at Lloyd's of Lowville, said the diner opened at half capacity on Friday. She said the staff was eager and willing to all come back.
"It's going good so far," she said.
The diner has arrows indicating where to enter and exit, or where to stand once customers are inside. There are face masks and hand sanitizer available, and every other booth is open.
"I think we're expecting most of our people to come back, gradually of course," Ms. Marra said. "Obviously, we haven't seen the numbers like when we were open before. We should be doing pretty good as it starts to go. Next week will really show what's going on."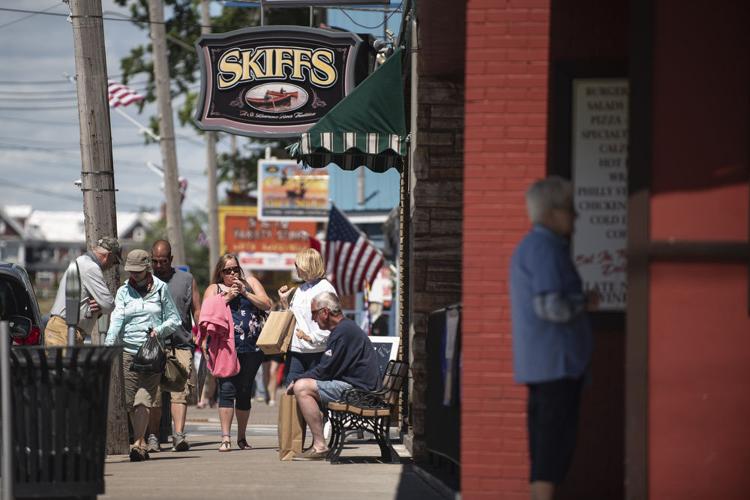 Over at Jeb's Restaurant, staff are thankful the community supported them while they were only offering takeout, said Mandy Sauer, its house manager. And she, too, believes the loyal customers will come back.
"They have reached out and asked when we're opening," Ms. Sauer said. "They want to kind of get back to as normal as they can with their life.
Jeb's plans on opening Wednesday.
"We just want to make sure we take the right way to do it, that's why we're waiting to open until next week," Ms. Sauer said. "We're absolutely excited to come back."