SACKETS HARBOR — With so much bad news going on with the coronavirus, one local company decided to step forward to do what it can to help.
This is occurring even as Agbotics Inc., an organic farm company that operates on a sprawling complex on Route 75 just outside of the village, is going through its roughest time in its four-year history.
In a span of about 72 hours or so, Agbotics, which relies on the retail and restaurant industries, whole food services, and schools and universities, lost 90 percent of its business because of the coronavirus pandemic.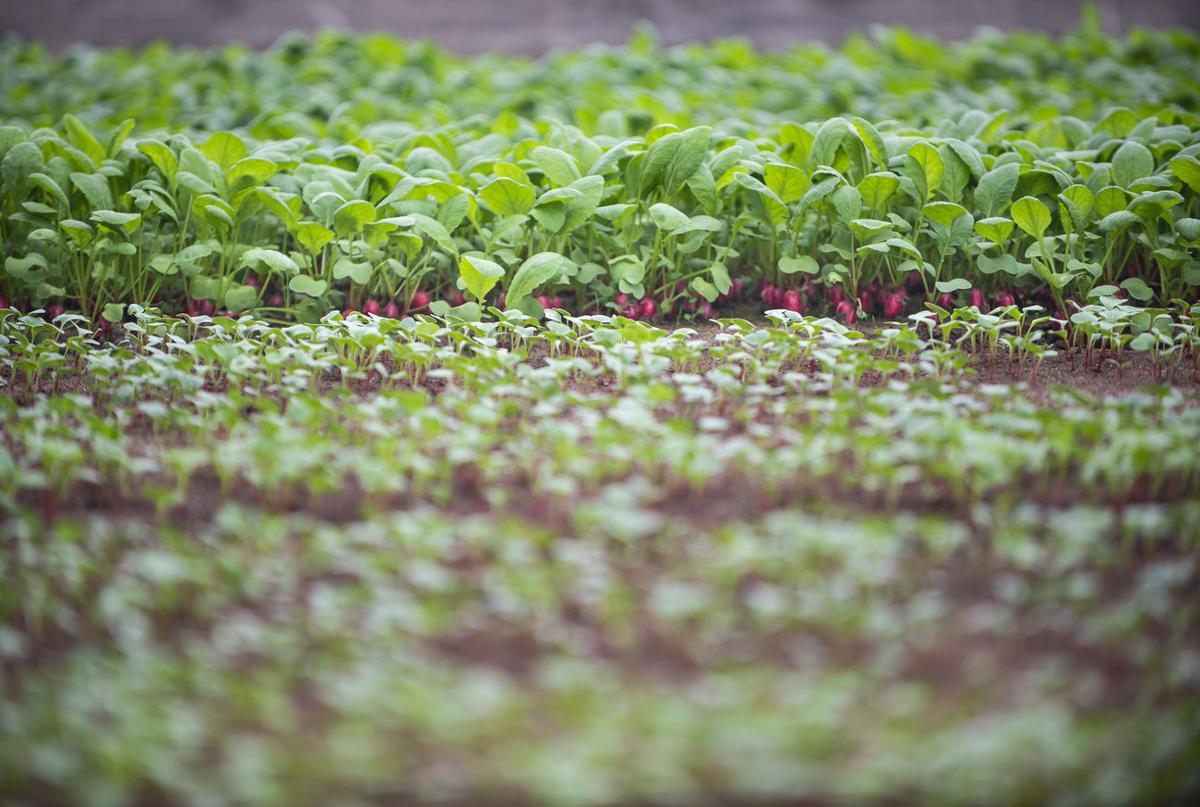 But the owners decided they were going to keep their 21 employees on the payroll. All of its root vegetables that would normally be heading to their customers are getting donated to food banks and nonprofit organizations, said Kevin L. Richardson, the company's vice president of sales and operations.
"In this time of crisis, we are doing as much as we can to help those members of our community who are most affected by layoffs and food shortages," he said.
One truck is going out every day with about 5,000 pounds of radishes, baby beat greens and arugula are headed to food banks across the state, he said.
By doing so, 18 full-time and three part-time employees will continue to work. Using a series of climate-controlled greenhouses and robotics, the business has grown since it first began operation in 2016 – until now.
Most of the company's customers have been restaurants in Manhattan, all of which were closed by the state on Monday night. As a result, Agbotics is taking in "very minimum revenue," Mr. Richardson said.
While many in the food industry blame Gov. Andrew M. Cuomo for their financial problems, Mr. Richardson credits the governor for how he's handling the coronavirus crisis.
"He's been an incredible leader in this time and for making the decisions he's made," Mr. Richardson said.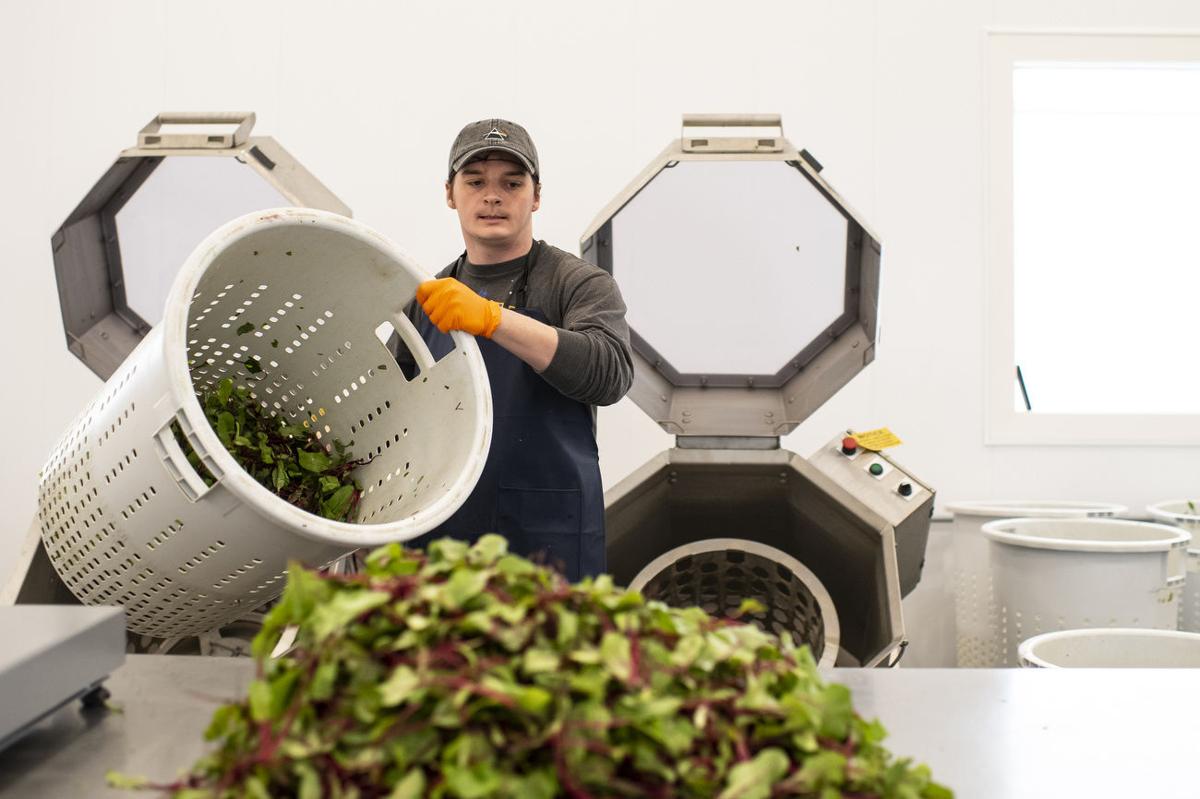 Some of the recipients of the donated food include a food pantry at SUNY Potsdam that was established for international students who live off campus and do not have a lot of money.
Agbotics also is donating food to The Big Spoon of St. Lawrence County, which is working with St. Lawrence BOCES to provide meals in student lunches and tables for those who are out-of-work.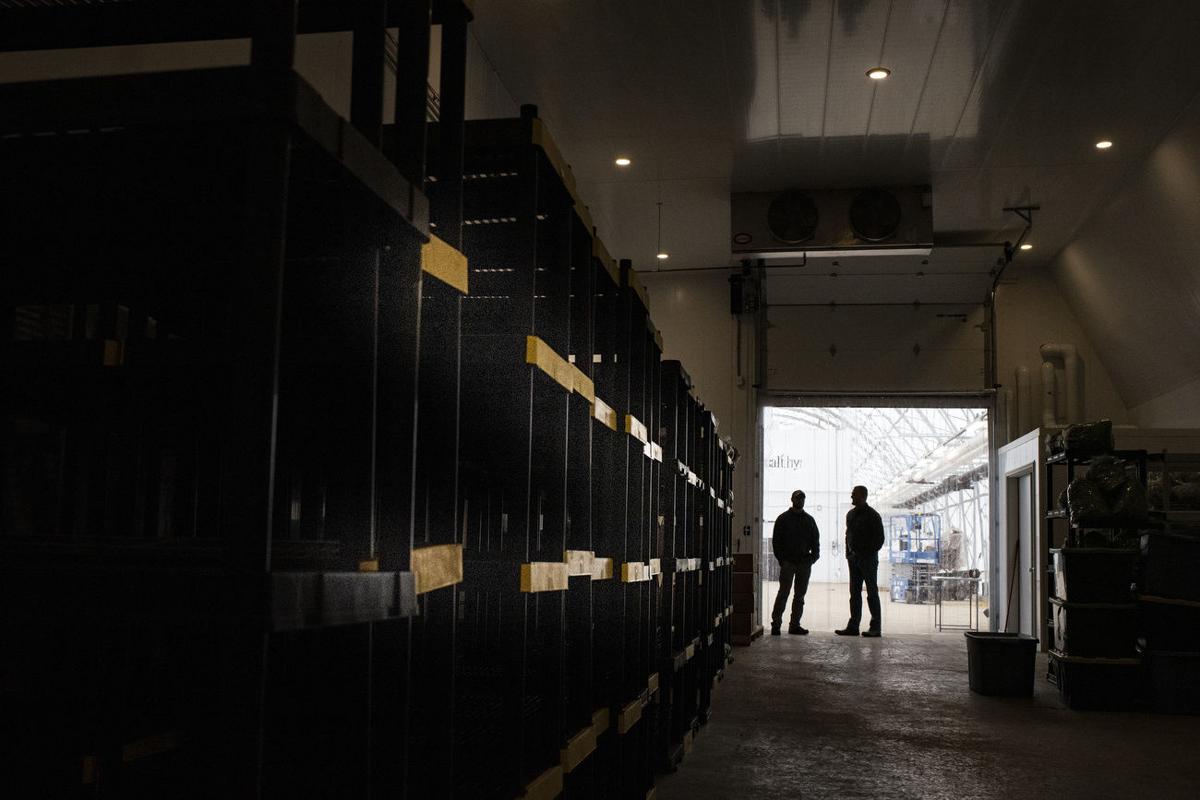 The Children's Home of Jefferson County, Rohde Community Center food bank, Ives Hill Retirement Community, Watertown Urban Mission, Food Bank of Central New York and GardenShare of St. Lawrence County are some other recipients.
The Watertown City and South Jefferson school districts also were receiving donations until the pandemic closed schools.
In addition to growing organic roots vegetables, Agbotics produces hemp at the Route 75 site.