WATERTOWN — With approval from the state Department of Health, Samaritan Medical Center has opened an appointment only, drive-up testing site for COVID-19.
The site, which opened Thursday, is located at the back entrance of 22567 Summit Drive, Building II. The Samaritan-owned building, formerly A Woman's Perspective, will be open from 10 a.m. to 2 p.m. each day, with hours subject to change and expand to meet growing need later on.
For the first day of testing, the facility tested 12 individuals. At this point in time, results take about five to six days to come back, and as this is a drive-up process, individuals will never leave their vehicles while being tested.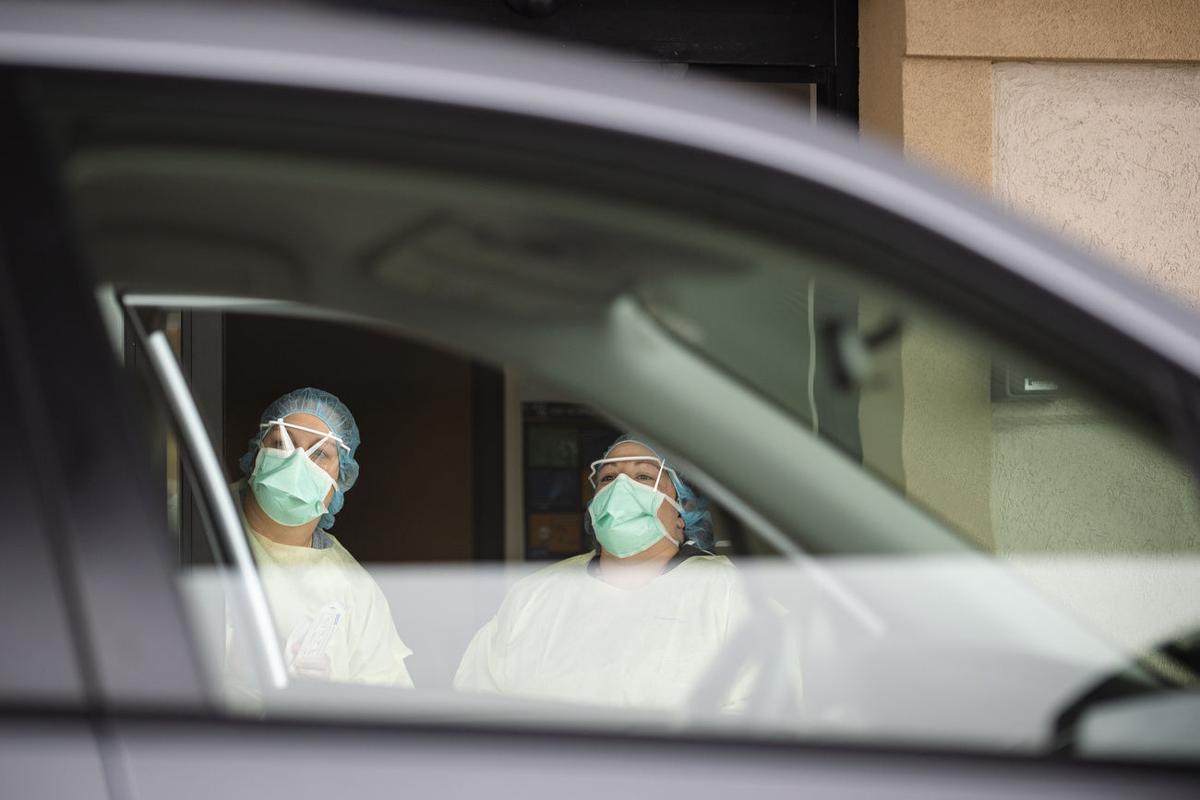 "Dr. Maja Lundborg-Gray, our emergency department physician, brought this idea forward and said that we should really consider this to try to decompress our emergency room and prevent patients from showing up just to be tested when they may not be sick or may not meet the criteria," said Samaritan's Chief Operating Officer Andrew Short. "So, we spent the last three or four days working with the Department of Health and working with the medical staff community to get the site approved and live today."
All members of the community are welcome to be tested at the site provided they meet testing criteria. In order to visit the testing site, community members must adhere to the following steps:
1. Call the Samaritan Resource Line at (315) 755-3100 to be screened. The resource line is open from 8 a.m. to 9 p.m., seven days a week, and manned by volunteer nurses.
2. If the registered nurse on the resource line determines someone needs to be tested for COVID-19, the individual will have an appointment scheduled with an appointment coordinator who will pre-register them and collect demographic information.
3. Once the appointment has been scheduled, the individual will visit the testing site and follow signs to the appropriate location.
4. Once they arrive at the testing site, signs will instruct them to keep their windows closed as they enter the intake tent. Individuals will be instructed to hold their identification up to the window so intake staff can validate names and dates of birth to check them in for their appointments and order the lab tests.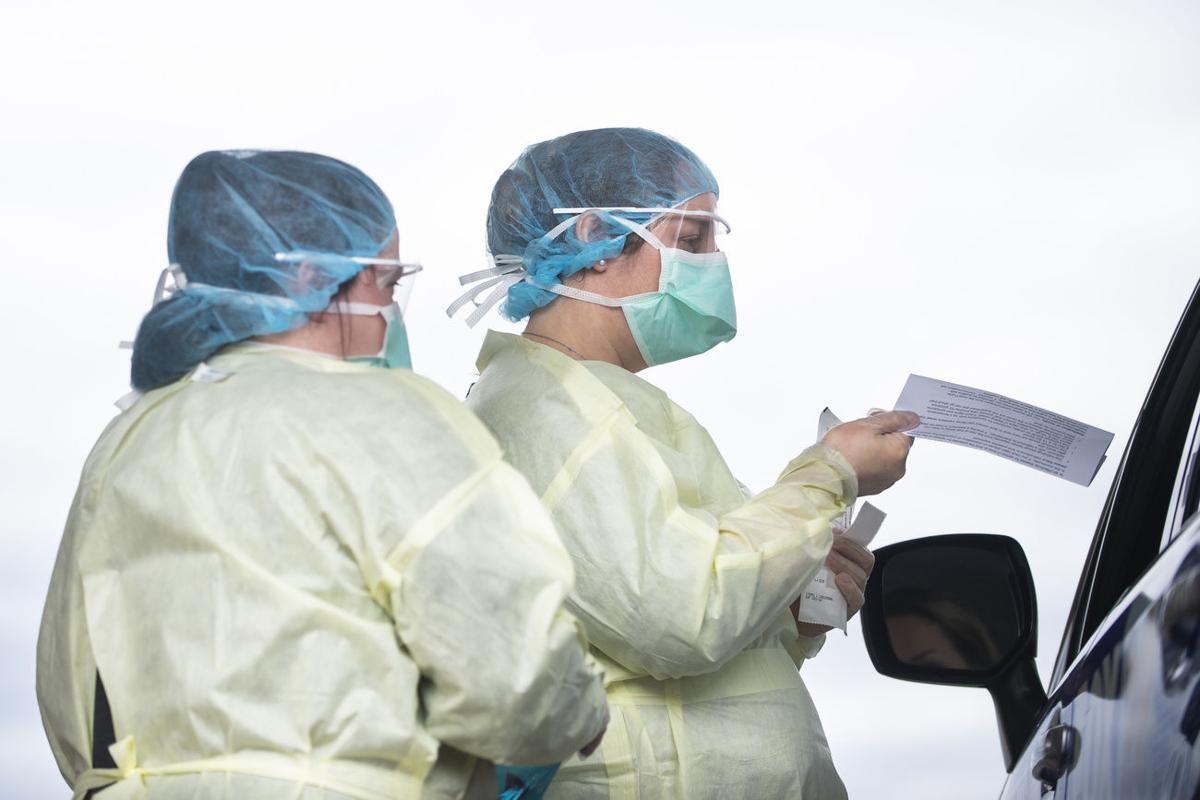 5. Once intake staff have checked them in, people will be instructed to pull forward to the testing area, where testing staff will confirm the screening questions and then instruct the patient to roll down their window.
6. Testing staff will instruct the person to blow into a tissue and will then swab the person's nasal cavity for approximately 10 seconds. Then they will be provided with home care instructions to perform while they wait for testing results.
7. The visit will then be over and people will be asked to drive away.
This process, which takes no longer than five minutes, has been designed to minimize risks to healthcare workers and save on personal protection equipment (PPE) needed to test patients, like masks and gowns.
Obviously, not everyone will meet testing criteria. According to Mr. Short, there were over one hundred patients that didn't meet testing criteria Thursday that Samaritan was able to prevent from just showing up at a doctor's office.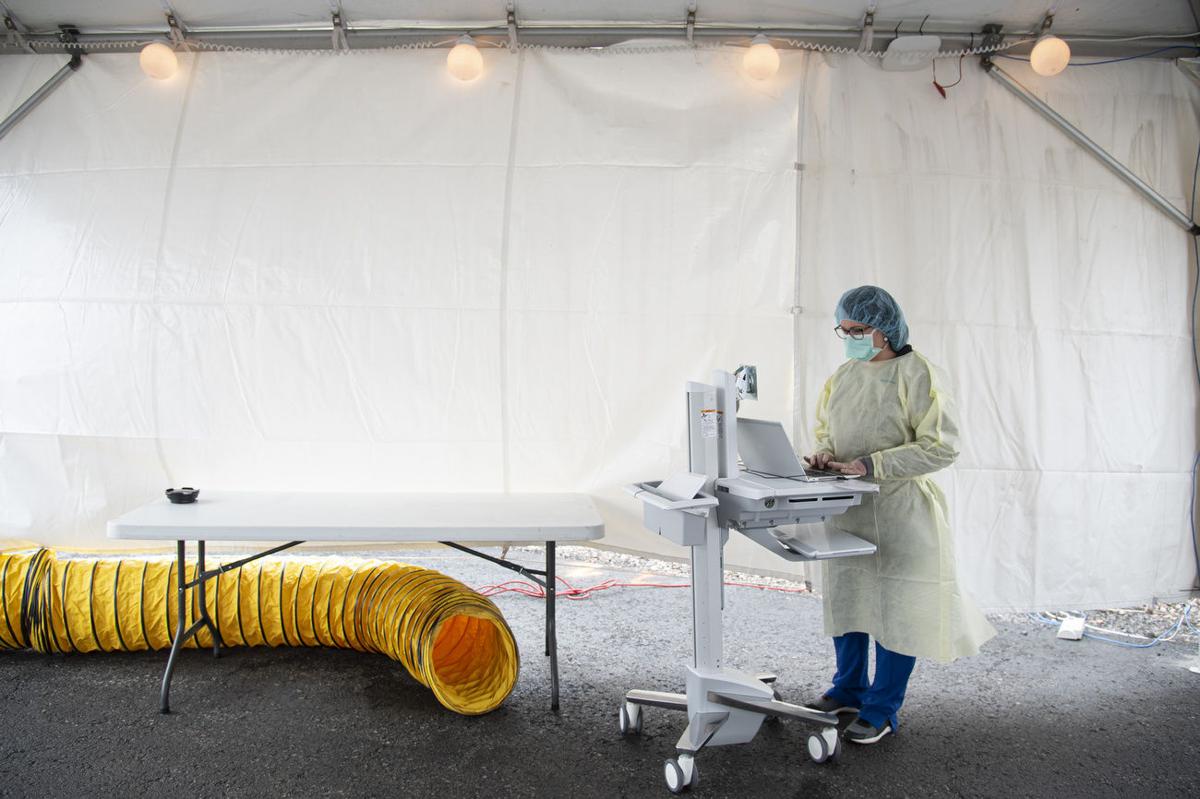 According to Mr. Short, there are a few objectives Samaritan is trying to meet with this testing facility:
1. Prevent people from going to the emergency department.
2. Prevent people from going to their primary care doctor's office or an urgent care where they may be in a waiting room with other people.
3. To preserve and conserve the supplies Samaritan has, like personal protective equipment and testing kits.
"We're the only one [testing site] in the area, I've shared our plan with a few other hospitals and healthcare providers that if they want to try to set something up like this as well for their community, they're welcome to use our plans," Mr. Short said.
The instruction sheets staff are giving patients after they've been tested tell them to self-quarantine, to stay at home unless they need medical care and separate themselves in their homes from their family. Samaritan recommends using a separate bathroom and sleeping in a separate room if they can.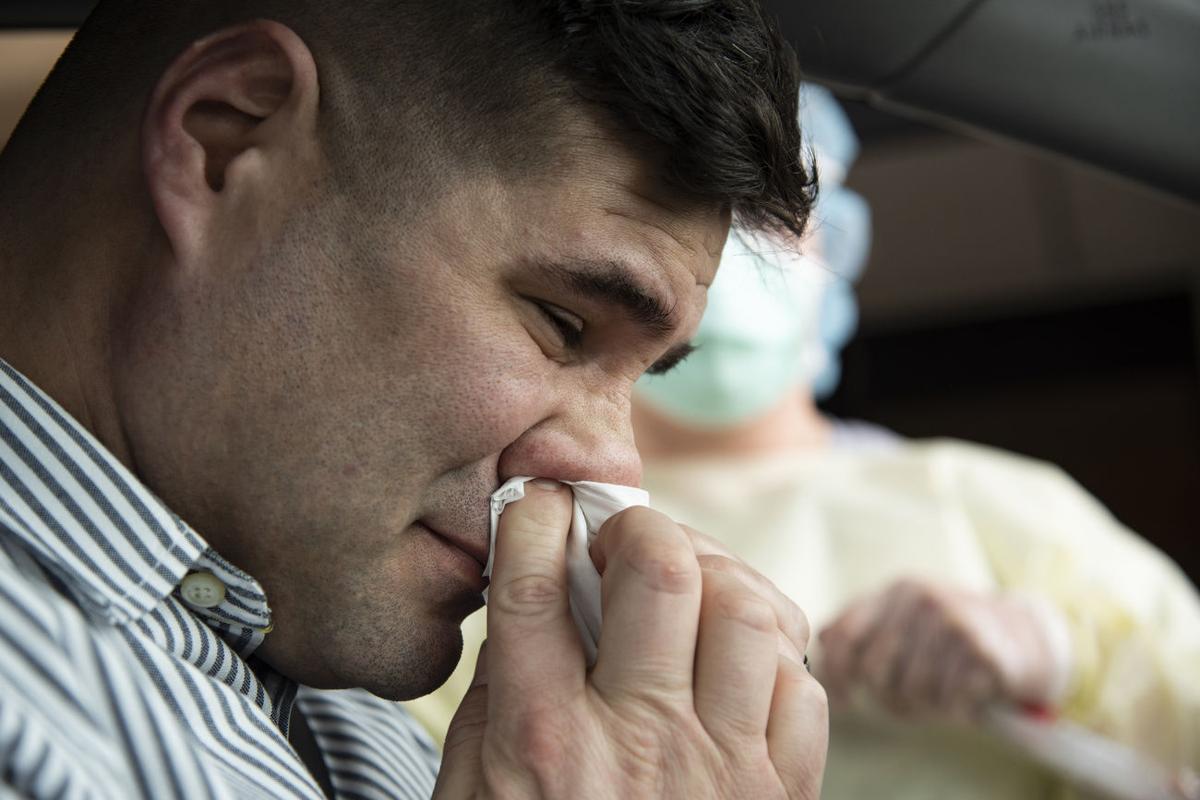 At this time, public health will contact the patient with their test results, whether it's positive or negative, once they come in. After that, public health gives them further instructions relative to discontinuing quarantine or continuing quarantine based on those results.
According to Mr. Short, the facility tested a couple of patients from Fort Drum, and leaders there are actively ramping up their ability to do testing, as well as providing their own resource line and fielding calls from soldiers and their families.
Staff working at the testing facility at one time consist of two nurses, two registration people, one on-site manager and one security guard to help maintain order.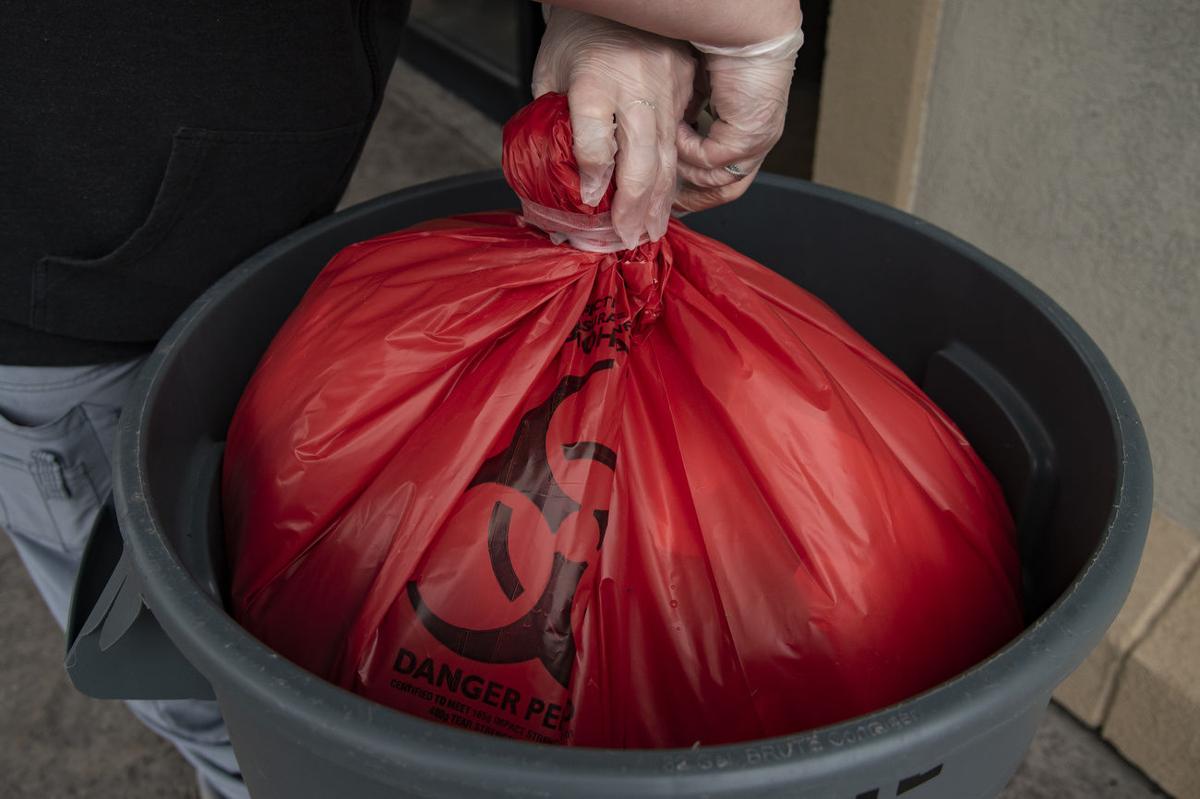 "The staff here at the testing site have been amazing," Mr. Short said. "They were really excited today to get this going, they asked me to take pictures — they really see the huge benefit here."
Those with questions or concerns regarding COVID-19, or those who believe they're experiencing symptoms, are encouraged to contact the resource line at (315) 755-3100 before taking any action.