ALEXANDRIA BAY — A church passed out bags of food, 17 buses delivered meals to doorsteps and students picked up assignments from the front steps of the school following Saturday's news that schools will close for at least a month due to coronavirus concerns.
What do you think of Gov. Cuomo's decision to close restaurants all across New York?
Around 20 students at a time were waiting outside of Alexandria Bay Central School on Monday afternoon. It's the first business day since every public school in Jefferson, Lewis and St. Lawrence counties closed.
Students were waiting to grab the chargers for their Chrome Books, or gym clothes out of their lockers, or packets with assignments in them or books to read. The school would only allow a certain number of people in at a time to maximize social distancing amid the age of COVID-19.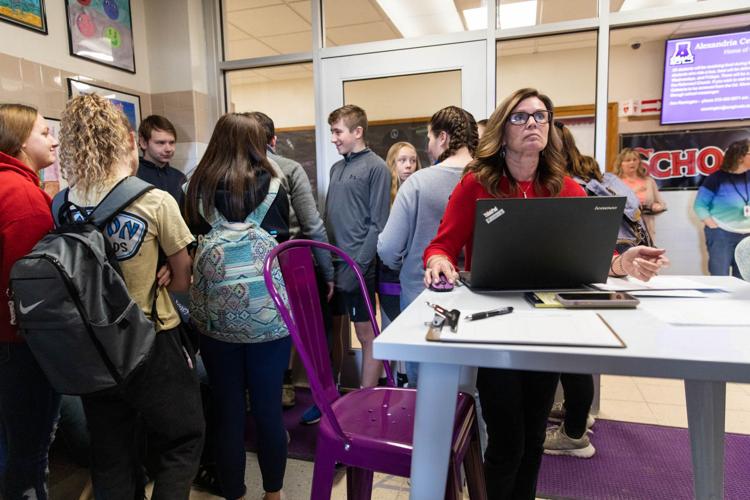 Shannon Savage was there to pick up materials for her sixth-grade daughter and son, who's in kindergarten. Ms. Savage said she thinks the closure — lasting from March 16 through April 17 — is too long.
"A couple weeks I could see, so they can sanitize," she said. "I just don't think this is completely necessary."
Kyle Bridenbaker was there with his kids to pick up materials — his son's gym clothes and his daughter's social studies book. He said he understands why the school was closed, but he thinks it was a little too early.
"Now the consensus is, 'What happens in five weeks?'" he said. "Will it reopen? By then you're probably going to have some confirmed cases. What's the procedure then? I thought maybe they could have gotten at least two or three more weeks of school."
Amy Stiefel was there, too. She was picking up materials for her children, who are 10 and 7. Ms. Stiefel works on Fort Drum and says she has daycare available to her, but this week she's taking unexpected leave for the first few days.
"I think they're making the best decisions they can," she said about the schools. "It's a crazy world we're living in right now."
Ms. Stiefel lives outside the village and is one of many houses where food was delivered by a school bus. Teachers and school staff — even District Superintendent Christopher Clapper — were on a total of 17 buses going house to house with food.
"It was amazing," she said.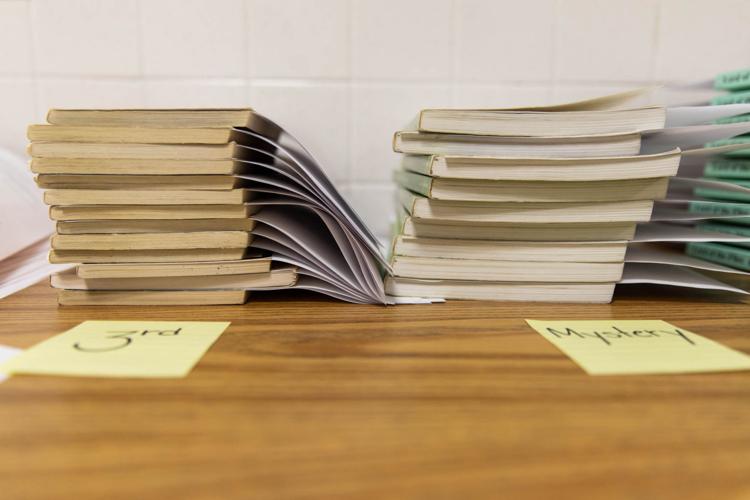 Jacqualine Costello was also there with her kids. She thinks part of why the schools closed is out of caution for other parents who might send their children to school, even if they might be sick.
"You just hope that it's bringing this more strict awareness of how you really ought to be having good hygiene and being considerate of other people when you're not feeling well," Ms. Costello said. "You hope that just sticks in people's minds."
Ms. Costello said she works from home so it won't be a problem when her kids stay home.
"My sister said, 'I feel bad for parents who have to go out of the house to work,' and I said, 'I feel bad for the parents who work inside the home who have their kids there all day,'" said Ms. Costello, laughing and joking somewhat. "It's just about trying to keep them on task."
Ms. Costello and her kids — River, 12, and Elizabeth, 17 — were volunteering at their church shortly before they went to the school. They had set up a table and were passing out bags of food to students who live close by.
"We just figured we would volunteer to help as much as we can because we live right in the village and we're able to," Ms. Costello said. "I want them to be busy."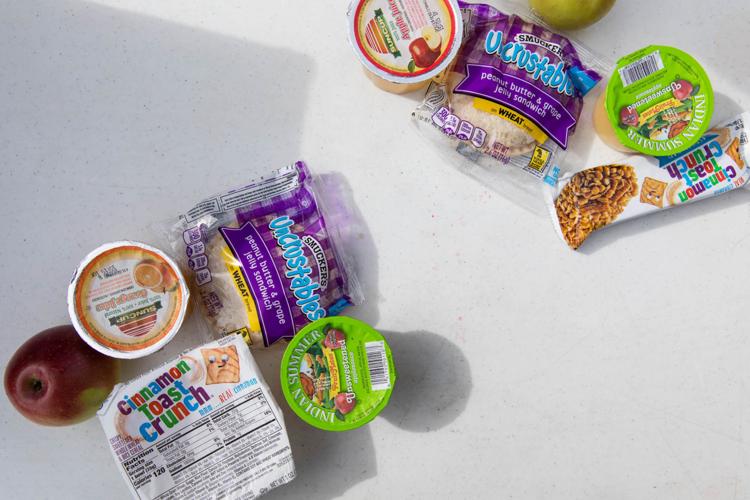 The pick-up site at 54 Church St. is set to be there Monday, Wednesday and Friday mornings throughout closures. Students can each come pick up a bag, which has two cold breakfasts and two cold lunches.
"This week will be all about kind of getting numbers together on how many really are in need of it or care to have this type of service," she said.
All teachers and staff members in the 18 school districts of the Jefferson-Lewis-Hamilton-Herkimer-Oneida BOCES region were asked to report to work on Monday. Its superintendent, Stephen Todd, said staff will continue to report to work, but some will do so from home. Teachers are set to be communicating with their students and helping them through lessons as the closure continues.
Mr. Todd said Monday that the first priority was making sure each district set into motion a plan to provide food to students. That has been accomplished, he said, whether it is a delivery system, pick-up or a combination of the two.
Now, Mr. Todd said the districts' focus is helping families with social-emotional support — assisting with situations of crisis or mental illness.
From the beginning, a significant factor the schools considered was that closing a school would mean many families would have to scramble to find daycare.
Obviously the schools can't provide daycare, but they are working to help families find access to it. There are important conversations coming in the next few days about that topic, Mr. Todd said.
The 18 school districts in the St. Lawrence-Lewis BOCES region will remain closed on Monday, Tuesday and Wednesday of this week so custodial and maintenance staff can disinfect the buildings.
All faculty and staff will report on Thursday and Friday at the usual time to discuss planning moving forward.
Beginning March 23, the districts will provide breakfast and lunch to students ages 18 and under. The details about the process and procedures for food distribution will be forthcoming.
"We are working diligently to provide answers to the many questions we know our parents, staff, and community will have," Superintendent Thomas Burns said in a statement. "We are establishing plans and procedures to address concerns about continuing instruction. The districts will have those answers in the coming days."