CLAYTON — It appears some people from the city are heading to their second homes in the north country months earlier than usual.
In your opinion, what is the likelihood that the country can be opened up again by Easter, as President Trump recently advocated?
Vice President Mike Pence recently issued a call to anyone who lives in the New York metro area: If you leave, self-quarantine for two weeks.
They are leaving, and some are coming to the St. Lawrence River to their second homes. It's a concerning migration for people like Shannon Ball, who lives in Carthage with her husband and their three children.
"Hopefully they do," Ms. Ball said about the incoming seasonal homeowners who are asked to quarantine. "It's kind of upsetting since New York has the most cases."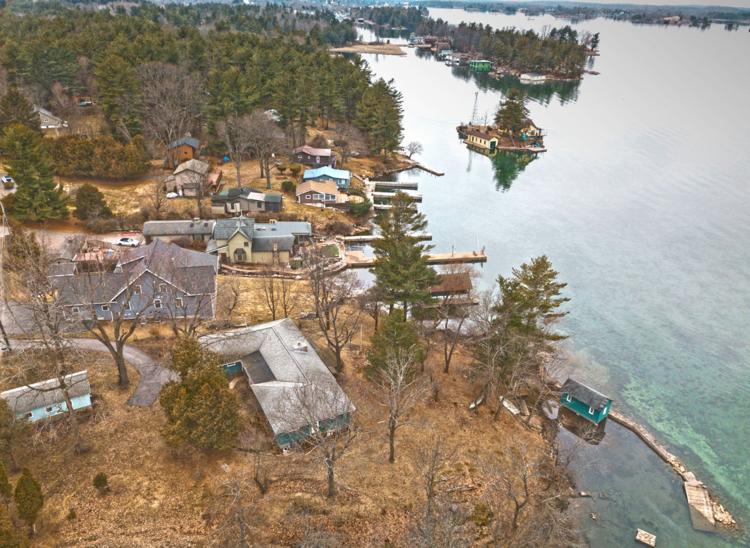 The owner of a local mechanical business said around a dozen clients recently hired him to de-winterize their second homes along the St. Lawrence River, all carrying a tone of getting out of the dense city and away from the state's COVID-19 hub.
"We're definitely way ahead of schedule," said Michael Hazlewood, owner of Hazlewood Mechanicals. "People that wouldn't ordinarily open their places for maybe a couple months are now up here attempting to use them."
Mr. Hazlewood said among the roughly dozen owners who asked him to de-winterize their homes, most are coming from New York City.
"They basically just came early to weather the storm up here," Mr. Hazlewood said. "I'm sure, up here on the river, things are a little more spread out. The population isn't as high. They probably feel a little more safer with their surroundings."
He said there are two ways of looking at it.
"They're property owners. They pay taxes. They have every right to use their places," Mr. Hazlewood said. "If we practice safe measures and everybody stays in their homes and away from other people, I think that it will be OK."
But he also understands those who might be concerned with people coming from the city amid the COVID-19 outbreak.
"I can see both sides," Mr. Hazlewood said. "This is a very scary thing. People are scared and I understand that side, too."
Peter Mellon, who owns Peter Mellon Plumbing and Electrical, works mainly with year-round homes. He said he has opened and prepared four homes for owners who were mostly returning from a trip to Florida.
"Some of them are trying to get home just because of the virus, but I normally start right around this time," Mr. Mellon said with regard to permanent homes. "They knew what was coming with the virus and just decided they didn't want to be in Florida. They wanted to be back home."
Scott A. Gray, chairman of the Jefferson County Board of Legislators, said he's communicating with other counties in the region on a nightly basis.
"There isn't a day that goes by that this issue is not raised," Mr. Gray said.
Among those counties is Essex, where the board of supervisors just issued a request to property owners — including second homeowners — asking that they remove any short-term rental listings from services such as Airbnb and Vbro immediately and not rent. Essex County has few hospitals and those it does have are not capable of handling an increased number of patients.
Jefferson County's public health department, too, only has so much capacity, Mr. Gray said.
"I am of the belief that I really can't tell people they can't use their properties," Mr. Gray said. "Having said that, it's under the backdrop of a highly contagious pandemic that we're dealing with that is exasperated by people's movement. I'd ask them to think twice and exercise caution."
Mr. Gray said there isn't going to be a travel ban put into place, and that he understands getting out of a dense area where COVID-19 is most prevalent.
"Who wouldn't want to get out of a burning home?" he said. "That's what it comes down to. I just ask people to practice caution and common courtesy."
Mary LaSage, who owns In Home Senior Assistance in Dexter, doesn't see how the public could scrutinize those who are mainly at-risk elderly for returning to their second home — even if it's earlier than normal.
"They're residents, they're property owners, they're our snowbirds," Ms. LaSage said. "How do we say they can't come home? Are they coming home earlier? Probably. But I think anybody else would do the same thing."
She continued: "However, when they're returning from areas where the number of confirmed COVID-19 cases are higher, it obviously puts those of us in the area here where there's a lower count at a higher risk of contracting the virus. But at the same time, we can't tell them no."