POTSDAM — New York State Office of Parks, Recreation and Historic Preservation opened 16 beaches across the state for swimming on Friday, with lifeguards staffed at normal levels to ensure public safety.
And though those beaches are scheduled to remain open through the weekend, and will operate at 50 percent capacity with concessions closed and group activities prohibited, local municipalities are keeping their beaches closed until they can figure out ways to meet with state guidelines.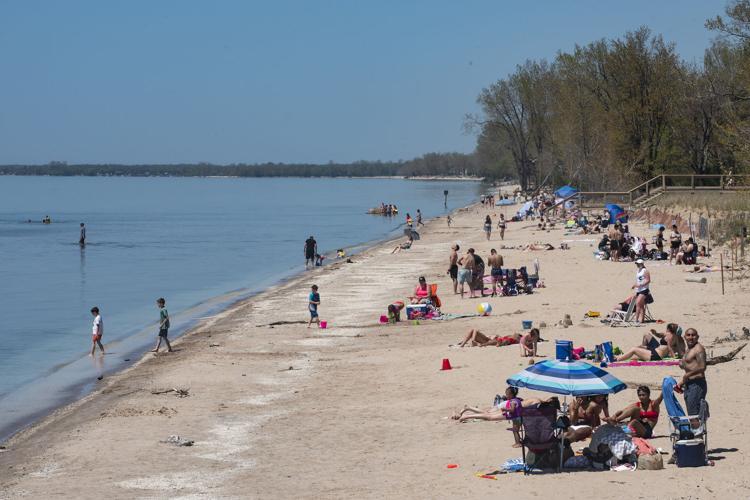 St. Lawrence County Youth Bureau Executive Director Alexa J. "A.J." Backus said she held a meeting Thursday that included directors of regional parks and recreation durng which it was determined that beaches in Potsdam, Canton and Massena were remaining closed temporarily,
"As of right now they are not making decisions quite yet," Ms. Backus said. "They are really looking for feedback and direction from the state, but they are really closely monitoring how to best handle the safety practices. What would social distancing look like and so forth. We even talked about the kayak rentals. What would that look like?"
Potsdam Recreation Director Trey T. Smutz, who oversees two beaches with Sandstoner Park in the village and Postwood Park Beach in Hannawa Falls, said the beaches would typically open in mid June, however, he is now looking at a possible July 1 opening date.
With the capacity of keeping the population down to 50 percent, he said that would bring Postwood's beach population from 350 to 175 and he would have to work a way where he could have both beaches monitored to make sure visitors abide by the social distancing guidelines.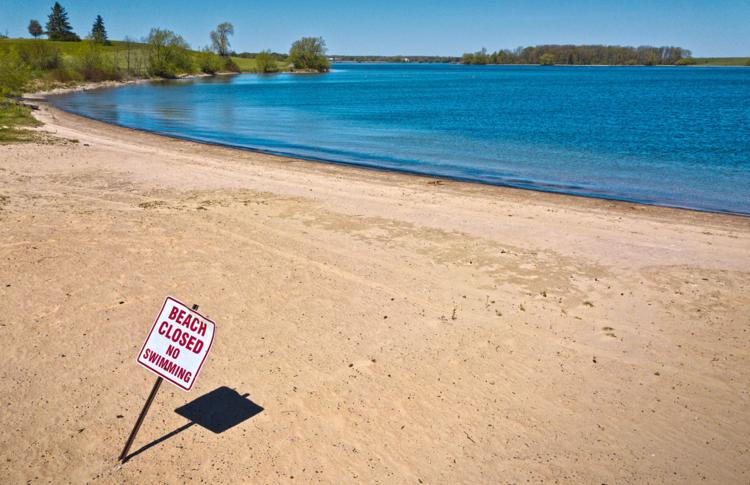 "So, whether we have shorter hours or we have to give people a certain amount of time at the beach, these are all things we have to discuss," he said. "And if we don't have all the information yet, and we have to wait a little bit longer and it's into August, then we'll try to extend as long as we can and if we have college kids and lifeguards who aren't back in school because they are doing distance learning and they are available to be at the beaches, maybe we can even be open longer."
Norwood Recreation and Aquatics Director Michelle L. Garrow said the Norwood Beach and play area, which typically opens this weekend, will also remain closed through the rest of May and possibly into mid-June as they too navigate the safety guidelines that will come with social distancing.
"The issue we're having is there were a lot of guidelines, and we didn't have full information between the state, the Department of Health and the Red Cross in terms of certifications and extensions, so we really weren't able to move forward as rapidly as the state said we were going to be able to," she said. "Some of the things that we are looking into is you have to get our COVID plan in place as to how we are going to social distance. Currently, as a Red Cross instructor, because of the social distancing that is in place, recertification process for lifeguard, it's a little trickier right now, because it is kind of difficult to do a lifeguard recertification when you have to maintain six feet."
Sarah L. Lister, a Potsdam Town Board member, a member of the Potsdam Recreation Committee and a citizen who utilizes the beach, said the beaches and free access to water is one of the things she is most proud of about the area and said while opening the beaches is the right thing to do for fear that people might utilize them anyway without proper supervision, she understands the safety issues that need to be considered.
"I think it would be really important that there is someone who is not a lifeguard who is in charge of maintaining social distance and making sure that the lower capacity is being maintained," she said. "It's going to take a lot more careful planning than in former years, but I also think that it is really important."
But that fear of citizens using the beaches before they are open is a concern to Mr. Smutz as well and he heeded a warning for those who may consider the risk.
"Ultimately, if the Department of Health is handing out permits and they're going to be visiting beaches, even though many of them are not open, one of the risks you run into if people are on a beach when they're not supposed to be, we might get a fine or an infraction, we might not be able to open for a month or have a delay or have some kind of penalty issued to us, where that might even restrict us further," he said. "At the end of the day, we want to be open, we want to be busier than ever. ... It's been kind of a standstill for us but we just want to make sure that we're going to be responsible and safe before anything else."
For an up-to-date status on state parks and beaches, visit parks.ny.gov/parks.