WATERTOWN — In Mark Uebler's kitchen in Evans Mills, along with the typical appliances one can expect, there are currently three 3-D printers and a laptop taking up the table.
Luckily, his wife, Tina, understands they're for a good cause and doesn't mind the imposition.
Mr. Uebler, a librarian at Watertown High, is among eight Watertown City School District staff members working on printing parts for face shields to be given to healthcare personnel in the face of the COVID-19 pandemic. Between the eight staff members, 14 printers are out in their homes printing visors and clips.
"It's one of those jobs where I will never know the real impact of this," Mr. Uebler said. "I will never know if these ever got used. On the other hand, if they do get used, I don't know if I might've stopped the spread of the virus even from one person, but if it's made the difference with one person, it's priceless."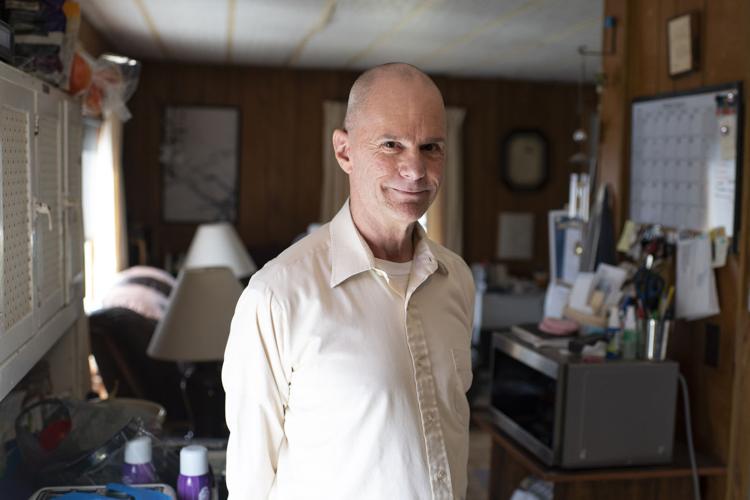 On Friday afternoon, he stood in his kitchen, counting the visors he had printed in just one day with the filament he had on hand. In the span of one day, he printed 56 visors and clips to go with them. He made it to 61 on Saturday before his filament ran out.
The order for more filament has been placed by the district's director of STEM programs, Lisa Blank, and should be delivered to the houses of those printing on Tuesday. According to Mr. Uebler, about 70 grams of filament makes two visors and two clips.
The filament being used is a PLA plastic, a plant-based plastic considered to be non-toxic that breaks down to lactic acid, so it is considered safe for this use. Because even plant-based plastic releases fumes when it melts, the printers have HEPA filters in them to capture them.
With all three printers going, Mr. Uebler said he can print six visors for the face shields and the strap clips that go with them in about an hour and 45 minutes. Nate Nadelen, a technology and engineering teacher at the middle school, has four printers running in his home and said every two hours he can print parts for four face shields.
"I'm stuck at home and I have access to the printers and the filament material they need and the knowledge, so why not do it?" he said.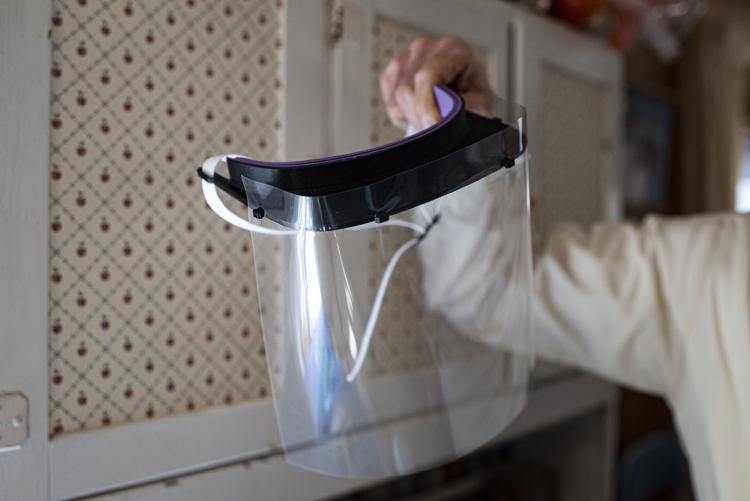 The visors clip to 8½-inch by 11-inch sheets of clear acetate, the kind teachers used to write on while using overhead projectors.
Mr. Uebler shared that instead of using what is called a raft to lay down in the printer to allow for better adhesion for the visors, he asked others skilled in 3-D printing about tips for other things that wouldn't use up filament, and was met with suggestions of glue sticks and hairspray. While the glue sticks worked well for a while, they built up on the plate in the printer and made it uneven, so he tried hairspray and never looked back.
Not only does it work well, it is also cheap to purchase, so his kitchen is now well stocked with Aqua Net.
According to Mrs. Blank, the face shield effort will proceed with some assembly procedures at BOCES next week, with BOCES providing their gym for shield assembly.
All of this, of course, depends on the arrival of orders. A couple things that are a challenge for this face shield production, Mrs. Blank said, are access to the elastic and access to foam for the visors, so while orders have been placed, there's uncertainty about delivery.
Once the shields have been completed; they will be given to Samaritan Medical Center to protect staff members treating the public during this health crisis.
"At a time like this, I think it becomes pretty clear for the need and value of STEM skills and knowledge," Mrs. Blank said. "It's also amazing to me how in these times of need people set aside politics, whatever it might be, and work toward the good of the community."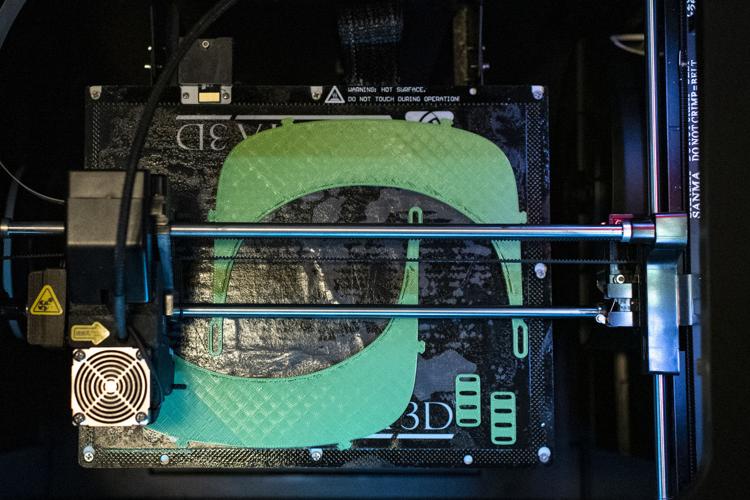 With hospital personal protective equipment in short supply across the nation, the completed shields can be used to try and stop the spread of the virus once things like N95 masks have run out.
A variety of companies are working together to support the face shield effort like NY Air Brake and Car Freshner, with Northern Glass cutting and hole punching the shields for the front of the visors, and several others helping out.
"It's become a tremendous regional collaborative effort, one of the really great things to come out of these challenging times," Mrs. Blank said. "Best case scenario we'd have CDC approved devices, but orders for these supplies are being diverted to more high need areas, which ups the need for these in rural areas, so this layer of protection is better than no protection."
Funding from state Sen. Patricia Ritchie was used to purchase small 3-D printer for the district years ago, and as part of another grant, maker spaces were put in all schools in the district — meaning all schools were equipped with 3-D printers.
Mrs. Blank had seen an article from Syracuse about using 3-D printers, and shortly after, WCSD superintendent Patricia LaBarr reached out and said Sen. Ritchie's office had reached out to see if there was a possibility to start doing it here because they knew the district had printers and was equipped to do this kind of work.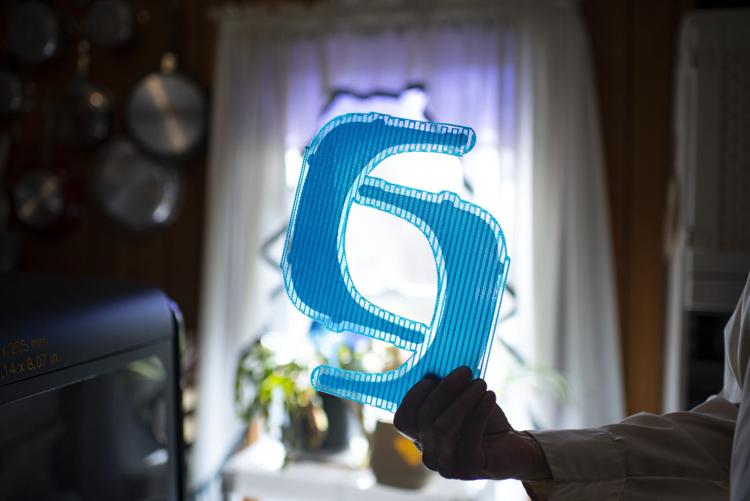 Using instructions from Budmen Industries out of Liverpool, which makes custom printers and came up with instructions for face shields, the district is doing just that.
According to fellow printer Lisa Gamage, when Sen. Ritchie's team reached out to see if anyone could help 3-D print face shields, staff members jumped up immediately and started planning how they could make this possible.
"We were all very eager to help in any way we could and bring some hometown positivity in light of the current situation we're all in," she said. "It feels amazing to be able help those who are right in the heart if the situation while we're all on lockdown."