POTSDAM — A week of mourning for Riley K. Basford has turned into two with a lifting Celebration of Life under Monday's sun and stars.
A sophomore at Potsdam Central School, Riley died by suicide on March 30, following a brief back-and-forth with a Facebook user apparently targeting and blackmailing him. He was 15.
His family gathered at The Stables at Windy Point, just outside the village limits along the Raquette River, to mourn, to pray, to laugh and to hope. Hundreds of supporters joined them.
Cars lined Sissonville Road, north and south of The Stables' 5,400-square-foot open barn and hillside. Riley's father Darren E. Basford has worked for the state Department of Corrections and Community Supervision for nearly 27 years, and dozens of uniformed corrections officers convened with him. Love from classmates, neighbors and extended family left Riley's parents and siblings resounding a collective, one-word response: "overwhelmed."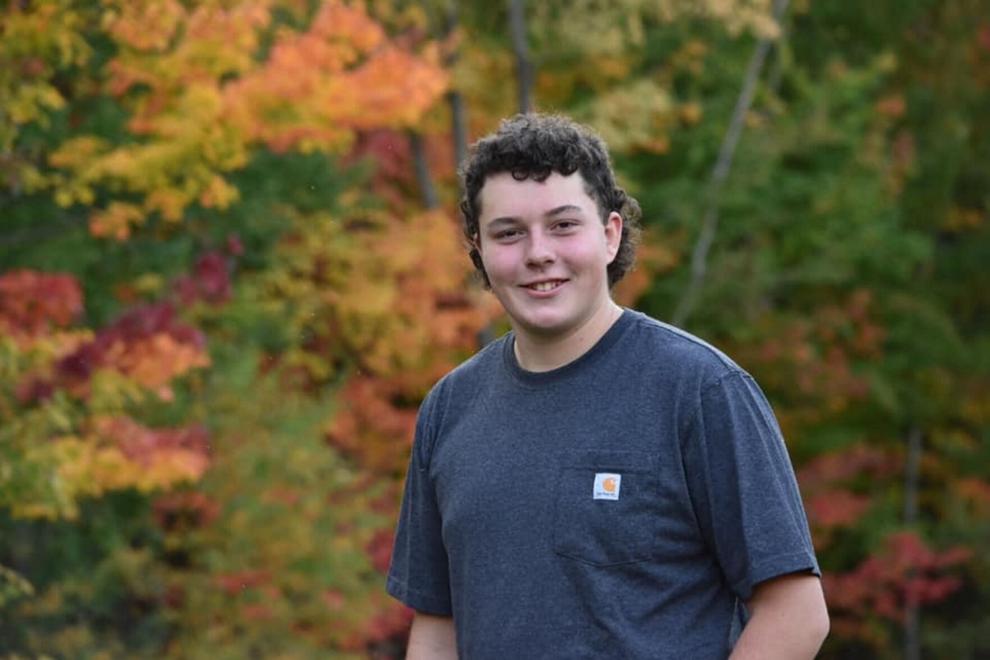 The Rev. Michael P. Catanzaro, of Canton's First Presbyterian Church, led a 6 p.m. service, and aunts, uncles, parents and siblings eulogized the toothy-grinned kid with poetry and with warmth.
"Through both our tears and laughter, our sighs and moans too deep for words, and with joys too great to contain, let us lift up Riley and celebrate the great gift he is to us as we begin to hold him forevermore in our tender thoughts and aching hearts," Rev. Catanzaro said, opening the evening after an afternoon of informal reflection and visitation at The Stables.
When lingering folks headed to their cars, dusk settling and the celebration quieting, Mr. Basford remembered his son as "energetic and charismatic."
"After the day it happened, I sat there and wondered, 'why?'" he said.
He had no answer, and considered what he might have missed — any signal of distress?
But Riley was kind and active, loved socializing and was not "a troubled kid," his mother Mary C. Rodee added.
Then state police approached Riley's parents and requested to check the contents of the teen's cellphone, with troopers reporting to them: "we've seen this before."
Mr. Basford then had an answer, leaving the meeting with investigators "steaming mad."
Opening a Facebook account about two months ago, Riley accepted a friend request from a user posing as someone else, a kind of "catfish" scam, his mother said. The term originated from the 2011 documentary "Catfish" and is now widely used to describe online deception in which people create fake social media profiles to target people, often for money.
The user, or users, engaged Riley, who eventually shared personal photographs and was given an ultimatum: pay $3,500 or the photos would be distributed to others.
Three months shy of 16, "he wasn't prepared for that kind of pressure," Mr. Basford said.
Other teens — at least 15, the family recalled — received friend requests from the same user. State police on Monday issued a warning to parents about catfishing and social media safety.
"This came down to, really, a split second of madness in a young brain that couldn't process his decision," Mrs. Rodee said. "I am sure, and will be until I take my last breath, that he did not know what he was doing. He forgot all the things he knew about social media. He was alone and scared and he made a mistake, and he forgot to ask for what he needed."
The morning of Riley's death, his mom drove him to an orthodontist appointment, Riley leaving with his first set of braces and a milkshake before being dropped off at his dad's house.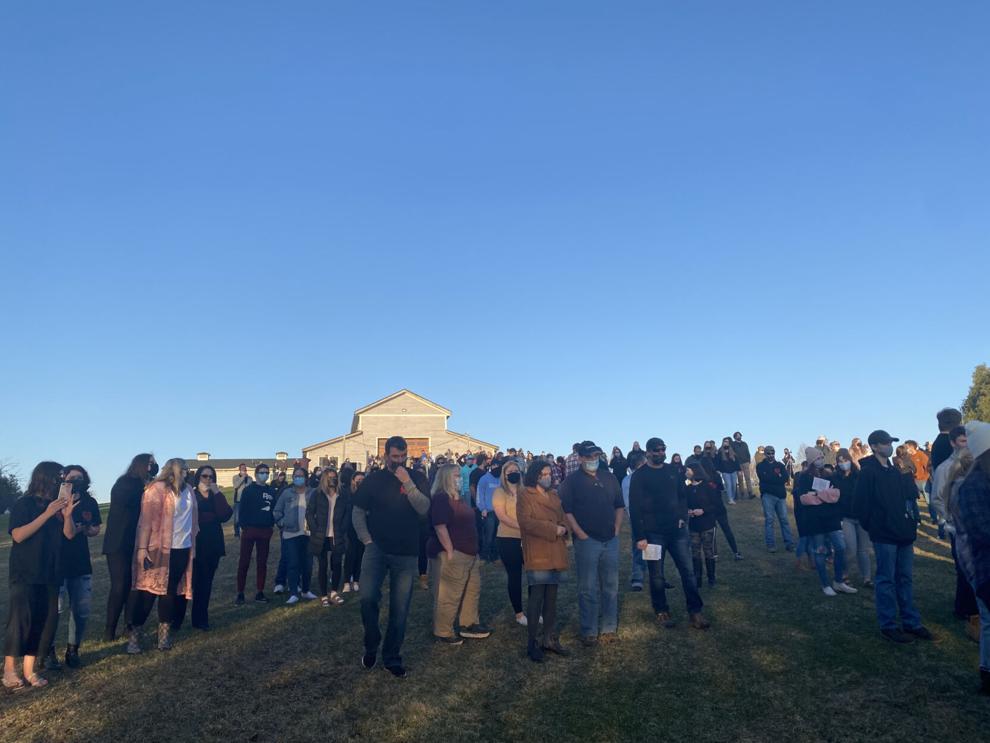 Mrs. Rodee and Mr. Basford are parents to Riley's siblings Casey and Julia, and nine step-siblings round out their immediate family. Step-parents Elliott L. Rodee and Melissa M. Marion have been in Riley's life for years.
Step-brother Liam C. Rodee, a senior at Canton Central School, marked a rock with "RKB" to keep with him.
"I honestly don't know half the people here — he really had a reach," he said. "It's pretty sobering."
Riley's football jerseys, lacrosse memorabilia, family photos and favorite treasures blanketed tables inside the barn, and stones were painted with tributes to the skilled and curious outdoorsman and placed on the banks of the river at sunset. Potsdam's colors — blue, orange and white — flew during a balloon release.
The "teeth-grinding, bone-crushing and seemingly bottomless pit of righteous anger," Rev. Catanzaro said, is only natural.
"There is nothing wrong with such an anger," he said. "But this is not a hole to inhabit for very long, and certainly not a place we should wish to make our home."
There is "more to be found here this day" than anger, pain and loss.
"There is also truth and love, and finally, there is hope," he said.
The decision to be so open — so public — about Riley's death, has been intentional, and will continue to be, Mrs. Rodee said. Riley's family is launching a Potsdam Central scholarship with GoFundMe donations — now totaling more than $36,000 — they've received in the last week. An advocacy nonprofit for social media safety is also in the early stages of development.
"If we can save even one kid, that would honor Riley," Mr. Basford said.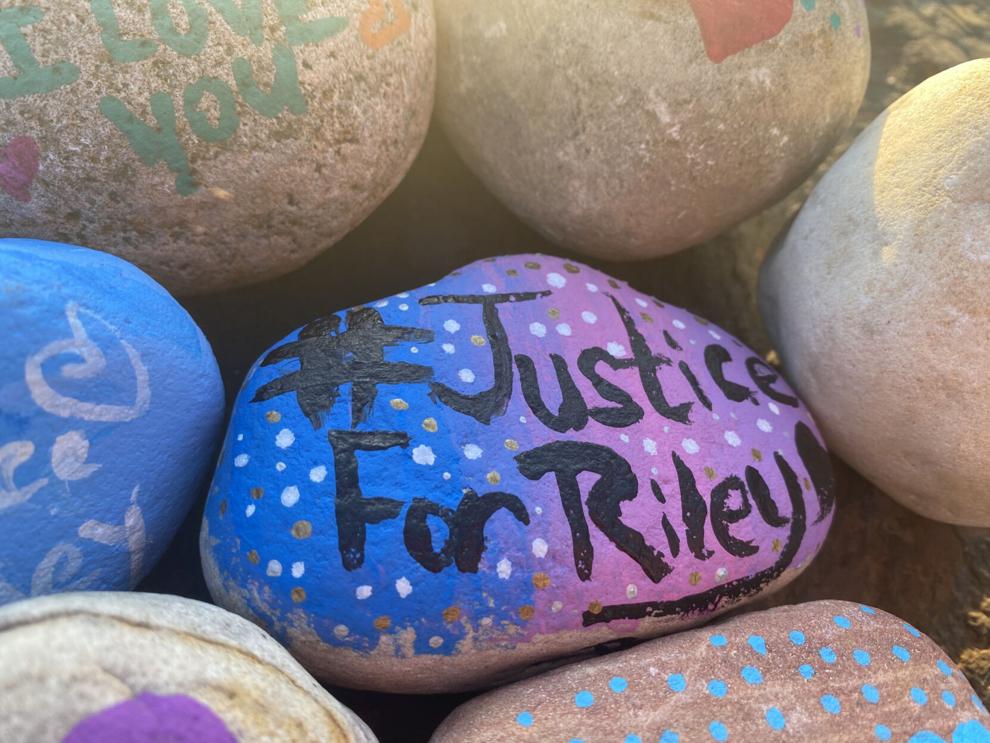 Addressing young folks in attendance and those tuning in to a Garner Funeral Service live stream, Rev. Catanzaro said "there is nothing wrong with making foolish mistakes."
"We love you more than you can possibly imagine, and we need you to imagine all of the love that we have for you," he said.
Mrs. Rodee brought a potted violet to The Stables, a violet that hadn't bloomed in a year. When she woke up Monday morning, a flower had risen. Her son, her "Riser" as she nicknamed him as a baby, lived for 15 exceptional years, nine months, 27 days and four hours.
"I thank you for being here to celebrate my love," Mrs. Rodee said, closing out the service. "Today we mourn, but tomorrow, we start rising."