GOUVERNEUR — When 115 students graduate from Gouverneur High School on Friday evening, seated in socially distant rows, one chair will be empty.
Treyanna Summerville, 18, was set to graduate with her classmates this week, but through an ongoing investigation that began early Monday, Ms. Summerville was confirmed dead by state police and the St. Lawrence County District Attorney's Office on Tuesday morning.
One suspect is in custody on a second-degree murder charge in the youth division of St. Lawrence County Family Court.
The once vibrant and bubbly teen, as described by three classmates who agreed to speak to the Times on the record Tuesday, has become the namesake of the online hashtag #JusticeForTrey after about 300 community members gathered Monday night in the village park to grieve.
"When she was in school, she felt safe. School was her home," Gouverneur High School senior Alexis Stevens, 18, said of Ms. Summerville. Once the COVID-19 pandemic took hold of the north country in March, closing schools and shifting in-person learning to remote learning, "it just made everything so much worse," Ms. Stevens said. "She didn't have a safe place to go anymore."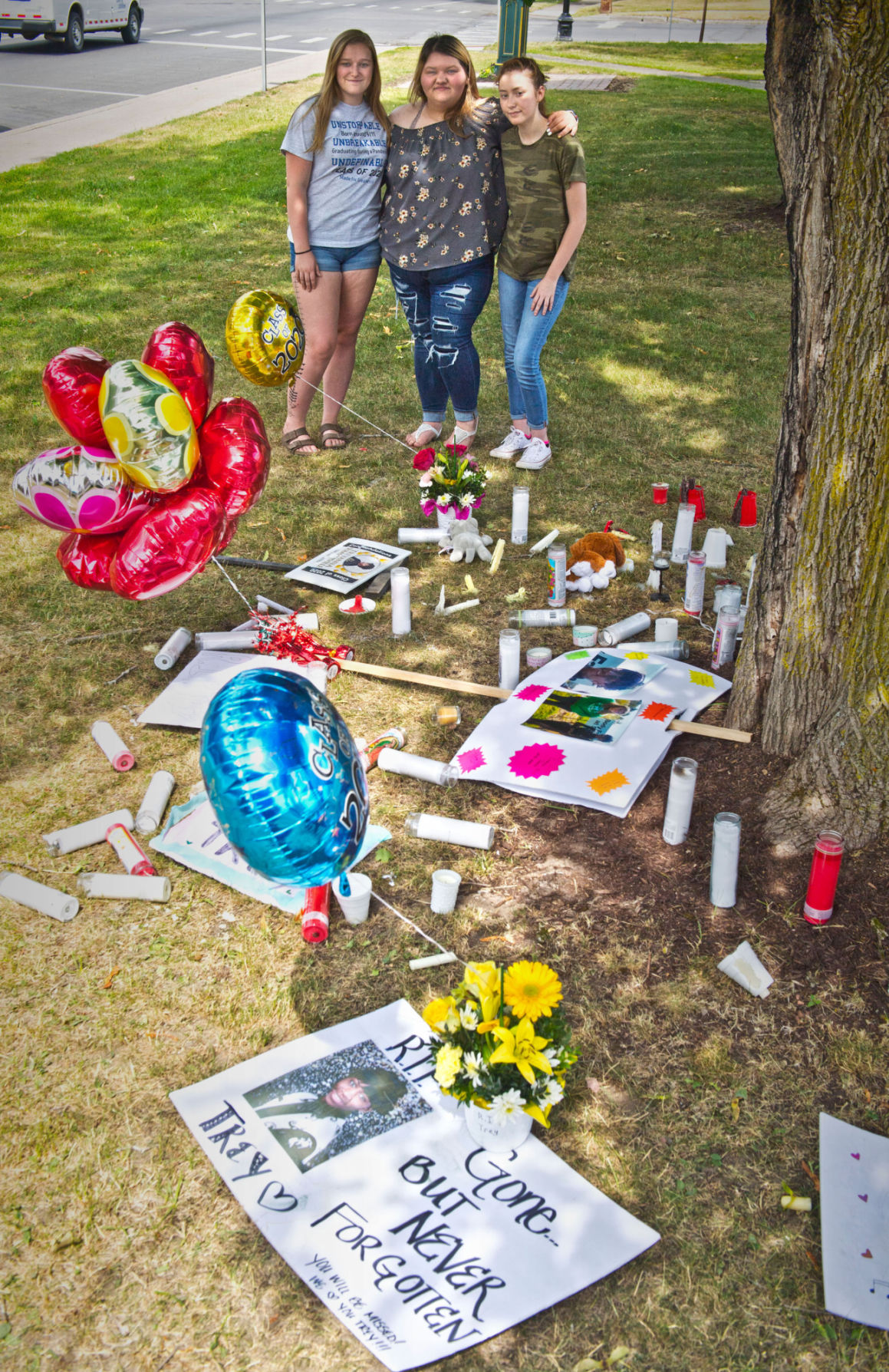 Ms. Stevens, along with seniors Taylor Hance and Emily Burgess, both 18, said Ms. Summerville was a dedicated student and track athlete when she first arrived at the high school as a first-year student four years ago. Ms. Hance said she remembers Ms. Summerville earning high grades, excelling at track meets and generally enjoying school.
At a middle school track and field meet held at Potsdam High School in May 2015, Ms. Summerville placed first of 11 in the 55-meter hurdles, fifth of 18 in long jump and third in a 4x100-meter team relay with three Gouverneur classmates.
But according to classmates, after her first year of high school, Ms. Summerville changed, her vibrancy diminishing.
"She stopped doing track, her grades started slipping and she slowly started to not come to school, to where she'd be gone for weeks," Ms. Hance said, adding that her friend's gradual decline in academics, athletics and attendance happened over time, over the last four years and coming to a head in the fall of 2019. "She'd come back looking horrible. I feel like the days she missed were because she physically couldn't come."
By September 2019, Ms. Hance, Ms. Burgess and Ms. Stevens all said they began reaching out to adults out of concern for Ms. Summerville, who began to always wear hats, leggings, socks over her leggings and politely decline financial offers or car rides from them.
Ms. Burgess said earlier this year, on April 30, she recalled Ms. Summerville asking for a ride to pick up some food from Mullin's Family Restaurant in the village. Ms. Burgess said she offered the ride and offered to pay for the food, but Ms. Summerville declined the offers and apologized for even asking about the ride.
And according to Ms. Hance and Ms. Stevens, too, their friend frequently apologized, a pattern they perceived as Ms. Summerville feeling like an inconvenience.
"Someone who says 'sorry' a lot usually feels like a burden," Ms. Hance said.
Ms. Hance said she expressed concern, beginning in September, about Ms. Summerville and what may be going on in her home to Gouverneur High School Principal Cory Wood, School Resource Officer Robert Klimowicz and the Gouverneur Police Department.
Through New York State Freedom of Information Law requests, the Times has reached out to Gouverneur police and requested incident reports that may have involved Ms. Summerville in recent weeks. Additional requests will be filed this week.
Ms. Stevens, Ms. Hance and Ms. Burgess said they wanted to speak to the Times, even before speaking to law enforcement, because when they've reached out to adult authority figures before, they've been "brushed off."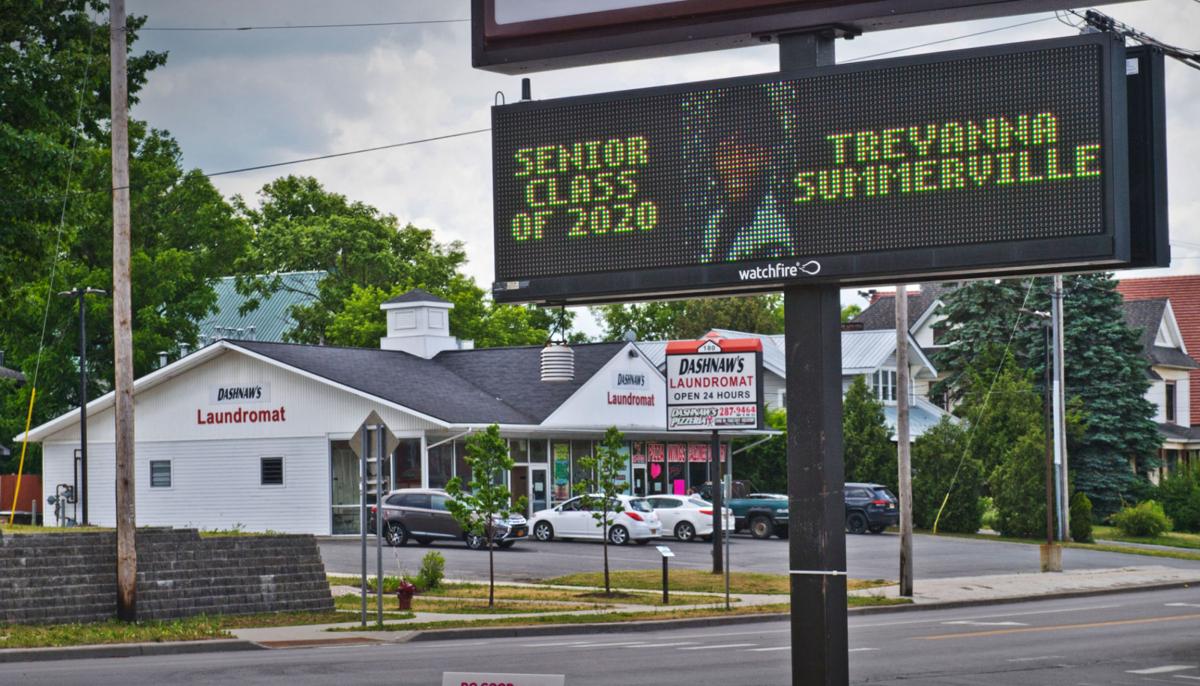 For now, Ms. Summerville's classmates have been focused on honoring her at graduation. Ms. Stevens and some of her fellow classmates have set up a Wednesday meeting with Gouverneur Central School Superintendent Lauren French to discuss ways the Class of 2020 can commemorate Ms. Summerville. Ms. Stevens said her class would like to carry blue flowers in her memory — the color blue representing child abuse awareness.
Classmates have also been collecting hand-written notes and memories of Ms. Summerville to fill "angel jars" that will rest on her reserved graduation seat Friday. Anyone wishing to contribute notes is asked to email egiacomelli@wdt.net and the Times will connect interested community members to the Gouverneur student organizers.
On the GCSD Facebook page, the district posted a message Tuesday afternoon conveying its heartbreak over Ms. Summerville's death and offering students, parents and staff the services of a Crisis Intervention Team. The post indicates counselors are available to meet virtually with students, who can call 315-287-1900 to talk.
"People assumed she was a 'troubled child' and that she wasn't coming to school because she didn't want to," Ms. Burgess said. "But they don't know Trey."