CANTON — Creating a documentary about St. Lawrence University's student run radio station KSLU was not Charles Sirotek's first choice.
The SLU senior, working on a government major with a music minor, was running out of time to finish his assignment for Professor David Henderson's Documentary Film class and two ideas had fallen through.
The radio station, which had been part of his student life since his freshman year, was his last best topic.
KSLU can draw a straight, yet sometimes dotted line, to the birth of college radio.
In the early 1920s, the SLU physics department launched WCAD in a pig barn on campus.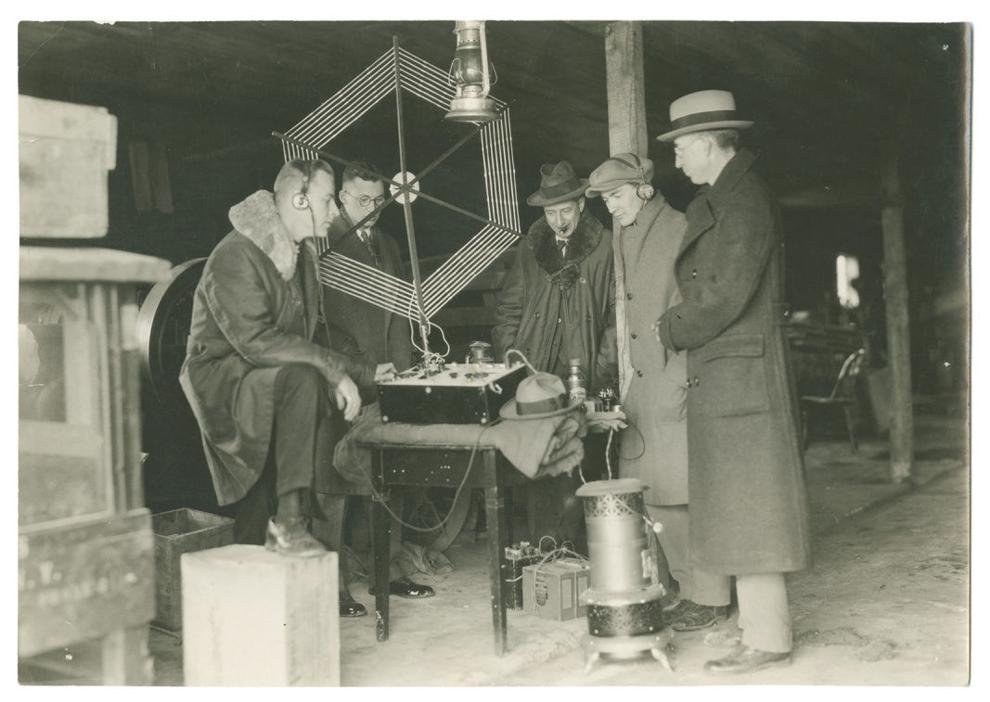 WCAD in those days had some local programming but also rebroadcast signals picked up from a great distance such as from WGY in Schenectady, which was operated by General Electric.
Nearly 100 years later, WCAD's descendants are WSLU of North Country Public Radio and KSLU, the student-run station.
KSLU has broadcast on the AM band, been hardwired into campus buildings with coaxial cable and since 2010 been an internet-based station.
Mr. Sirotek's documentary starts, like many stories in the north country, with a walk through the night across crunching snow to a nondescript door. The door opens and the viewer is taken inside where Mr. Sirotek stands, facing the camera, clad in a beaver skin coat in the middle of a tiny radio studio, the floor is littered with cables, the walls are bedecked with ancient sound-dampening foam panels and vinyl records.
KSLU, Mr. Sirotek explains in his opening, has been, once it was on the internet, broadcasting continuously, with only a short disruption in 2018 due to a "budgetary conflict."
"To operate on KSLU, you only need two things," Mr. Sirotek says while pointing to the equipment In the room, "one, a phone like this one and two, this computer, as long as you have these two things, and you don't even need the phone if you know how to use the computer — this is just very nice to have — you can broadcast on air."
For most of the day, KSLU operates autonomously playing preprogrammed music playlists, but Mr. Sirotek has managed to put together a solid lineup of local shows.
The most listened to, although he admits it is hard to measure popularity, is Bluesday Tues with Emma Sollitt and Olivia Hart and St. Lawrence University Hockey, for which he provides the play by play.
Most of the local programing is podcast style talk ala Joe Rogan, Mr. Sirotek said, due to personal playlists on streaming sights ruling music these days.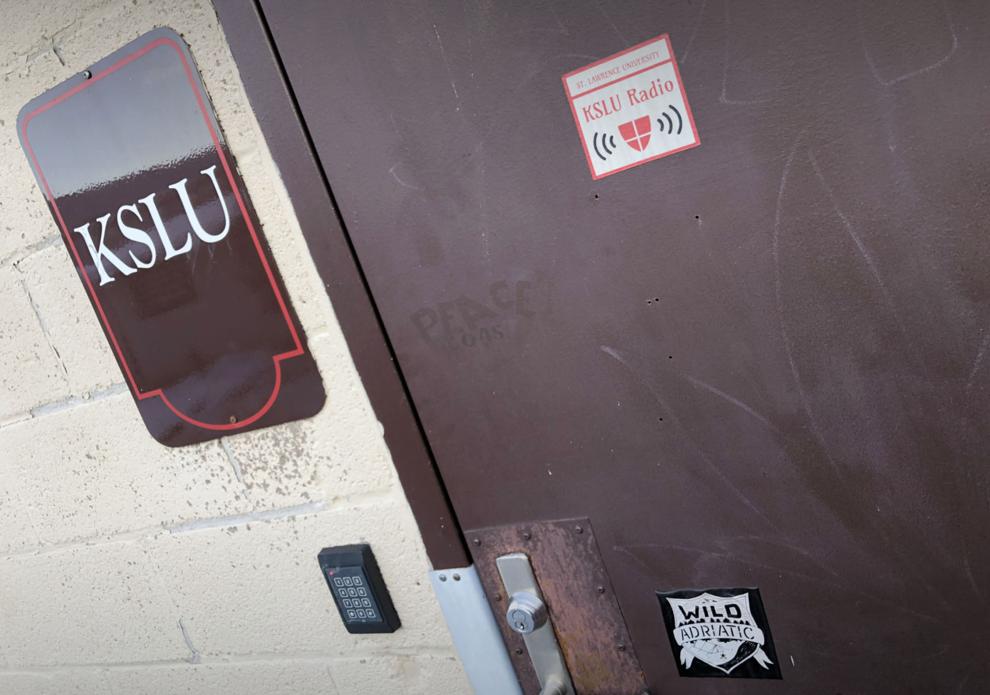 Mr. Sirotek has been the KSLU president for three years and knew he would be part of the radio station even before he moved to campus
Mr. Sirotek's mother, Valerie Sirotek is a member of St. Lawrence University's Class of 1981. Mr. Sirotek was said the radio was constant when growing up and he had paged through his mother's college yearbooks where the radio station played a big roll.
"From '76 to '81 she has all the yearbooks and there are at least 60 people at the radio station," he said.
He wanted to be a part of that.
When he went to his first meeting, he realized that the enthusiasm has waned and the club was down to about five active members.
Now, there are about 30 active members and he has high hopes for the station's future.
"I'm graduating this spring, but I know KSLU has a solid future with the undergrads I leave at the helm," Mr. Sirotek wrote in an article for SLU's student newspaper, the Hill.
When he graduates, Mr. Sirotek has his eyes on law school but he is not ruling out a broadcasting future.
"I don't see myself being a lawyer my whole life," he said.