MORRISTOWN — Local elected officials and candidates, as well as a few of the north country's representatives to the federal government, all gathered Sunday for a meet-and-greet barbecue.
Local Conservative Party members were invited to meet their local elected officials or candidates, talk with them about their platforms and positions, and share a meal together at one of the first political events of the local election cycle.
Sunday's event featured two special guests — Rep. Elise M. Stefanik, R-Schuylerville, and former Acting Director of Immigration and Customs Enforcement Thomas D. Homan.
In her first public speech since announcing her pregnancy Saturday, Rep. Stefanik spoke broadly of her continued work with the Conservative Party, and laid out three points she said she's focused on in Congress this year.
"We are seeing in just over 100 days the damage that a unified far left government is creating across this country," Rep. Stefanik said.
Rep. Stefanik said President Joseph R. Biden, Speaker of the House Nancy P. Pelosi, D-Calif., and Senate Majority Leader Charles E. Schumer, D-N.Y, are, among other things disincentivizing work with the extended federal unemployment benefits, Rep. Stefanik also blamed President Biden for the increase in costs of average items at the grocery store and for the recent increases seen in gas prices.
Gas prices are currently up by nearly a dollar a gallon when compared to prices in early January, and food prices have been increasing as well, but most experts attribute that to increased demand, supply chain issues and the lingering impacts of the coronavirus pandemic.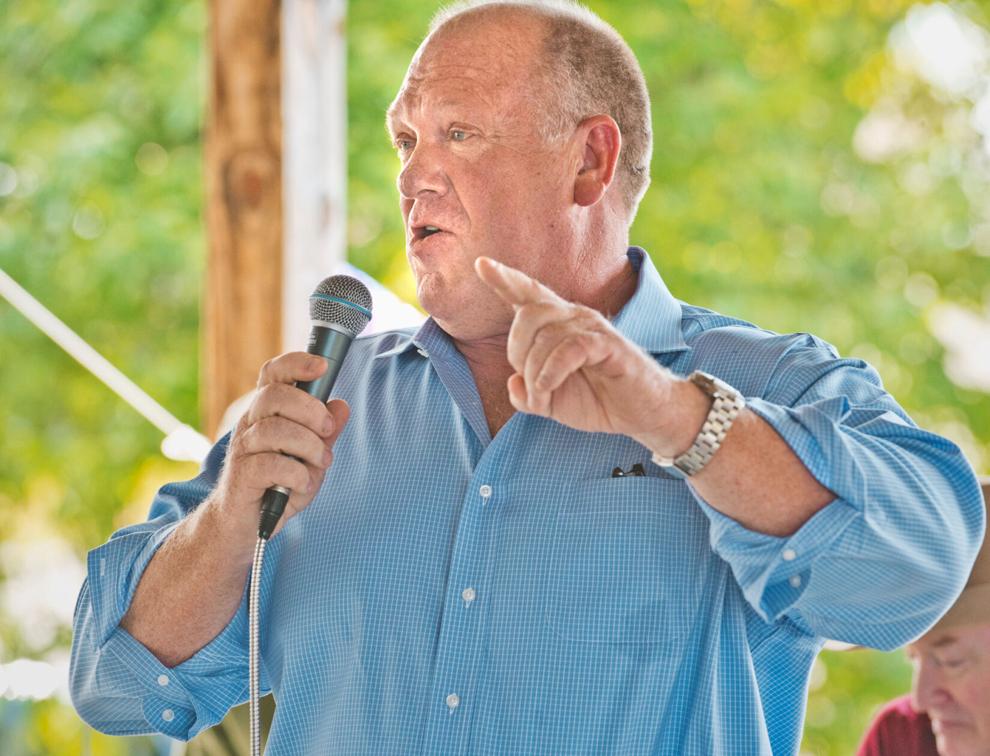 Rep. Stefanik also criticized President Biden for the ongoing crisis at the southern border, where a record number of families and children are attempting to enter the United States. She mentioned how, with the increased demand for ICE agents on the southern border, northern towns have been left with few, if any, officers of their own.
"That impacts the safety and security of our communities here and our ability to make sure that we have the resources needed for the northern border," Rep. Stefanik said.
That issue is something Mr. Homan said he knows all too well. The north country native, born in West Carthage and now a resident of Sackets Harbor, has worked with ICE over five presidential administrations, and ran the department under the tenure of former President Donald J. Trump.
Mr. Homan criticized President Biden strongly for the ongoing issues at the southern border, and said there needs to be real leadership, and a unified message about American immigration laws, before the issue can be addressed properly.
As local conservative voters gathered in the Morristown Fire Department pavilion, the regions Republican representatives thanked the local Conservative Party for its continued support.
"The Conservative Party keeps us Republicans honest, and I want to thank you for that," said Assembly Minority Leader William A. Barclay, R-Pulaski.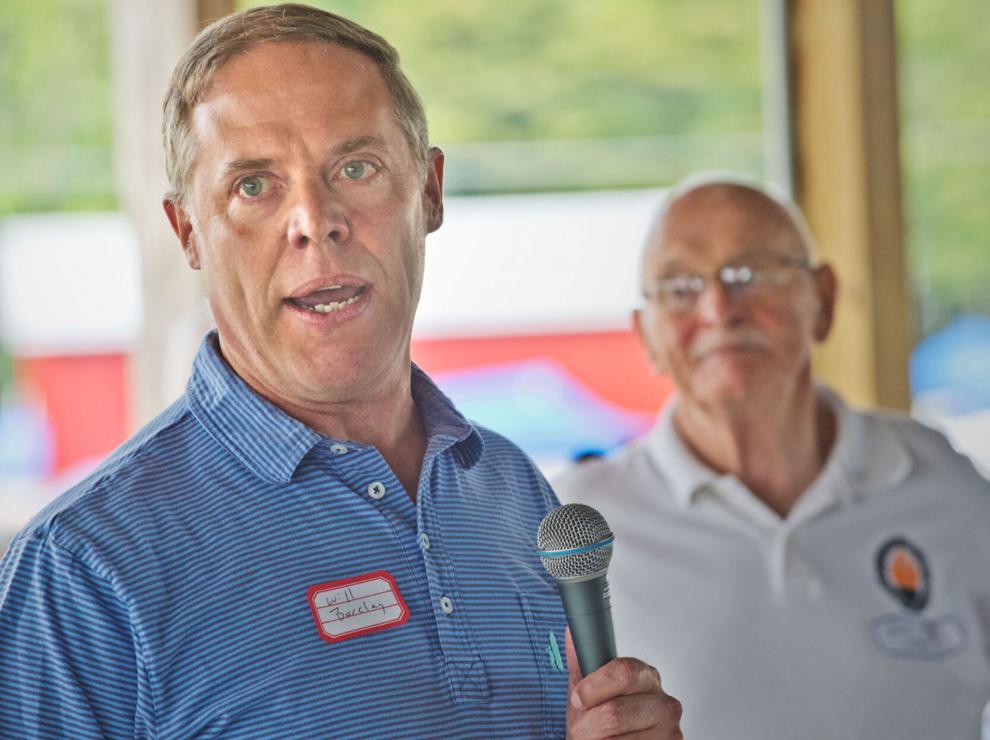 The assemblyman, who serves as minority leader for the state's Republican caucus in the Assembly, said Democrats continue to mismanage the state's budget, which he said is disproportionately large compared to the number of residents in New York.
"We've got a $177 billion dollar budget, but look at California, with more than double our residents, and their budget is only a little larger at $202 billion," he said.
Assemblyman Mark C. Walczyk, R-Watertown, said he's seen a leftward shift in state Democrats, and now sees a number of members who proudly say they're socialists.
"I have to quote Marx to get through to them," Mr. Walczyk said.
Assemblyman Kenneth D. Blankenbush, R-Black River, said this session of the state legislature has been one of the worst he's ever seen, and the best way to move forward is through unity with the Conservative Party and unity with other Republicans.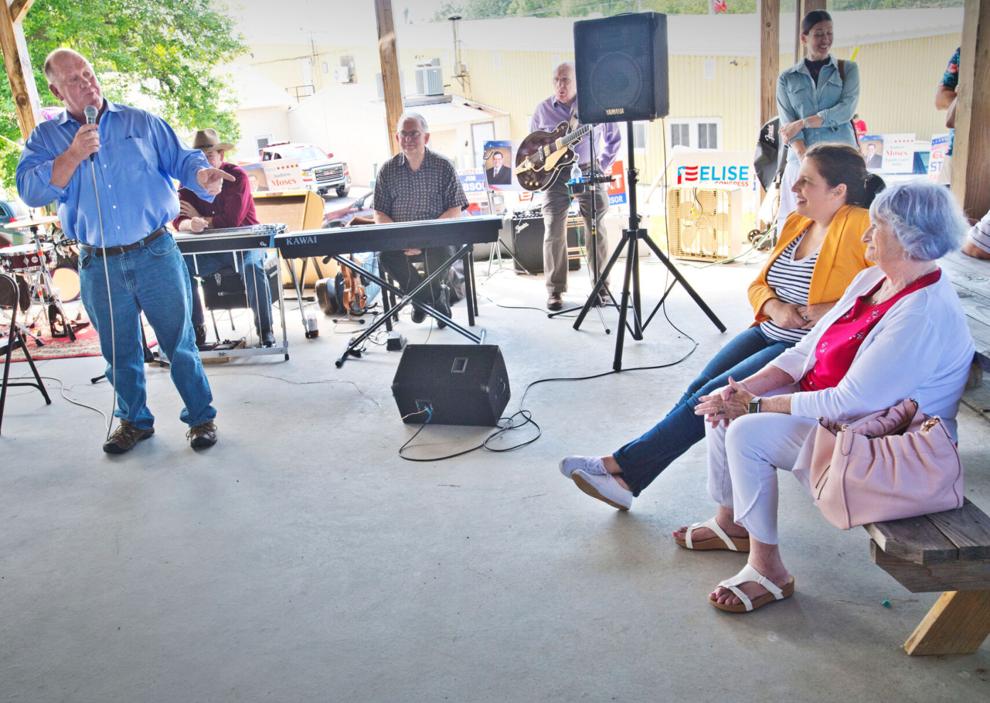 "We've really got to work together," he said.
The local elected officials milled around the barbecue after their speeches to speak with voters and the many Republican and Conservative candidates in attendance. Party officials also presented Charles Alexander, a 96-year-old naval veteran of World War II with an award to thank him for his service. Assemblyman Robert J. Smullen, R-Meco presented the St. Lawrence County Conservative Party's 'Outstanding Serviceman" Award, saying Mr. Alexander is a true hero.
While there are no federal or state elections scheduled this year, there are still plenty of town, village, city and county offices up for election this year. On June 22, voters registered as Democrats or Republicans will be able to decide which candidates they want their party to support in a primary election, before those seats will be filled in a general election on Nov. 2.