COLTON — In a field off Corcoran Road, a group of sports car enthusiasts tested their driving abilities in quickly changing conditions.
Wind, rain and warm temperatures Saturday made the impromptu race track, carved into the snowy field, a mix of every type of surface imaginable. The track was icy, slushy, muddy and tricky.
Richard R. Ottman, Bridgeport, and William J. Meade, Moravia, were in Colton as part of a four-person committee organizing the Central New York Sports Car Club RallyCross Race.
There were 14 racers at the beginning of the day but only 11 made it to the line at the start of what was to be a full day of racing against the clock.
RallyCross is an event on an unpaved, closed course defined by pylons. One car at a time navigates the course; the fastest cumulative time in a class wins.
"RallyCross is basically the entry level of off-road racing," Mr. Ottman said. "Any car is welcome."
At Saturday's event, it was mostly Subarus and Audis. A key feature, Mr. Ottman said, is all-wheel drive.
RallyCross is a year-round activity; this was the second race the Central New York group has held in 2021. The first was held in Weedsport, Cayuga County, in January.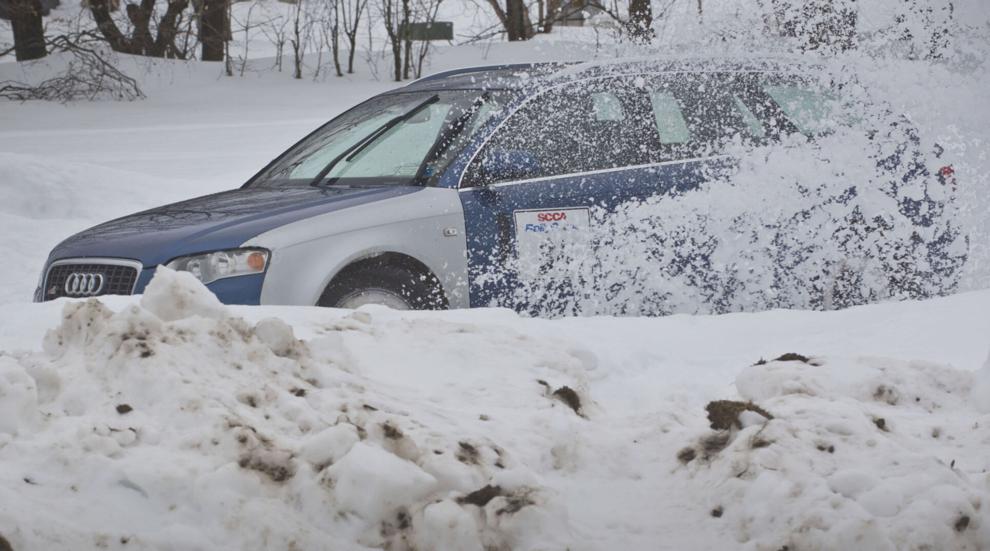 Mr. Meade, the chair of this race, said he expects to have as many as 10 events this year.
"You can do whatever you want to do," Mr. Ottman said. "Whether you want to come out and slide around in the snow or drive in the dirt when it's dry."
Saturday's serpentine track was about eight-tenths of a mile, Mr. Ottman guessed. Early runs were coming in between 90 seconds and two minutes. The course featured a short steep hill and a few hairpin turns causing speeds to fluctuate over a wide range.
Some of the cars are modified, while others are strictly stock. Mr. Ottman's modified car isn't registered to be driven on public roads, while other racers came in the cars they drive to work.
"As long as it has seatbelts," Mr. Ottman said about the cars. "We provide helmets."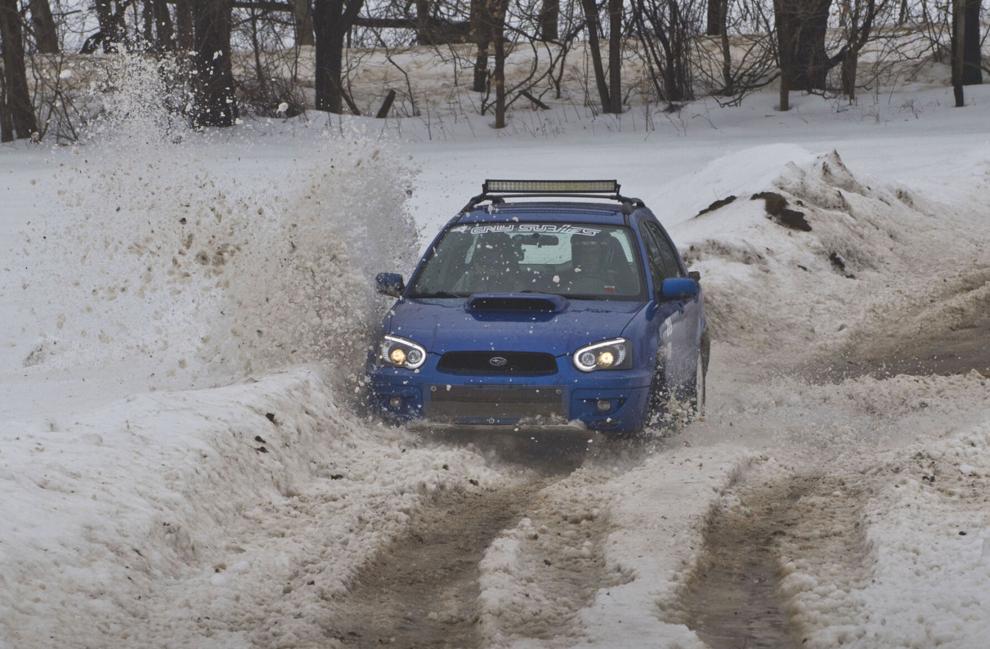 The pastime has waned in interest lately, Mr. Ottman said. At one time, more than 30 racers would be at each event, but lately 20 is considered a good turnout now.
Mr. Ottman and Mr. Meade are dedicated to increasing interest in the sport.
There's more information on standings and upcoming events at the group's Facebook page CNY SCCA RallyCross.
Mr. Meade said they're expected to return to Colton in the summer.