CANTON — Megan Hawley, a high school senior, isn't sure yet whether she wants to be a nurse or a veterinarian technician.
But she knew she wanted to spend her senior year attending the BOCES Agriculture Studies Academy where she could get hands-on experiences that may help her decide.
"I like being outdoors, and I love being with animals," the 18-year-old said Friday. "I love spending time with animals, but I don't get to do it a lot because I only have chickens."
Miss Hawley is from Colton-Pierrepont Central and joins high school juniors and seniors from several other St. Lawrence County school districts.
The program is open to juniors and seniors who spend the full day or half of the day at the Cornell Cooperative Extension Farm, Route 68.
Now in its fourth year, the program is a partnership with St. Lawrence-Lewis Board of Cooperative Educational Services and Cooperative Extension.
This year, enrollment is at 16 students, up from just six students last school year. The group includes seven seniors who attend full day, five seniors who attend half day and four juniors who attend half day. Participating districts include Edward-Knox, Madrid-Waddington, Parishville-Hopkinton, Colton-Pierrepont, Hermon-DeKalb, Ogdensburg Free Academy, Heuvelton, Gouverneur and Lisbon.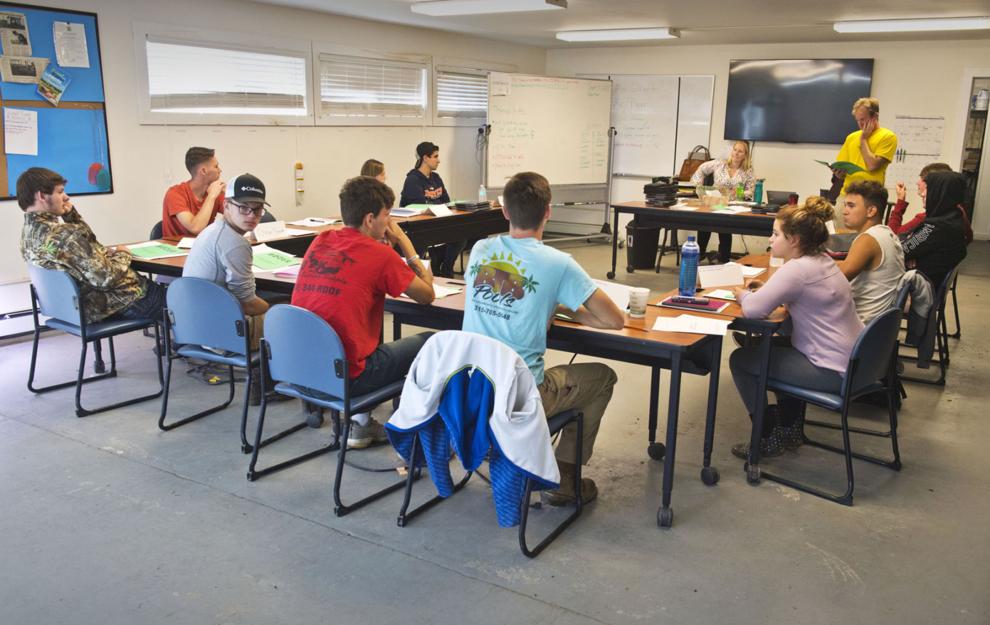 Patricia Gilbert, instructor, said offering a half-day option has helped increase enrollment this year. Eric Barr is the other instructor.
"Some students are afraid to leave their friends and their comfort zone for the full day so the half day has really helped expand the program," she said.
Hands-on work started Thursday when students made pesto using fresh basil that was grown in the hydroponic greenhouse at the farm.
Connor Ramsey, a senior at Lisbon Central School, said he wanted to learn about animal nutrition this year.
"I'll get to learn more about what type of crops to feed the cows to get more out of them," the 18-year-old said.
Some of the students said they were interested in learning how to operate and maintain farm machinery. Many are looking forward to producing and marketing maple syrup.
Jane Akins, a BOCES administrator, said the program can be customized to meet a student's specific interest.
"They get the rest, but they have the ability to focus on what they're really interested in," Ms. Akins said. " We had a student last year who said immediately that he really wanted to be a butcher. He got a lot of special experiences because of that."
Those included matching the student with a butcher for his work-based learning.
"We can specialize it based on what your interest is. That's the really cool part," Ms. Akins said.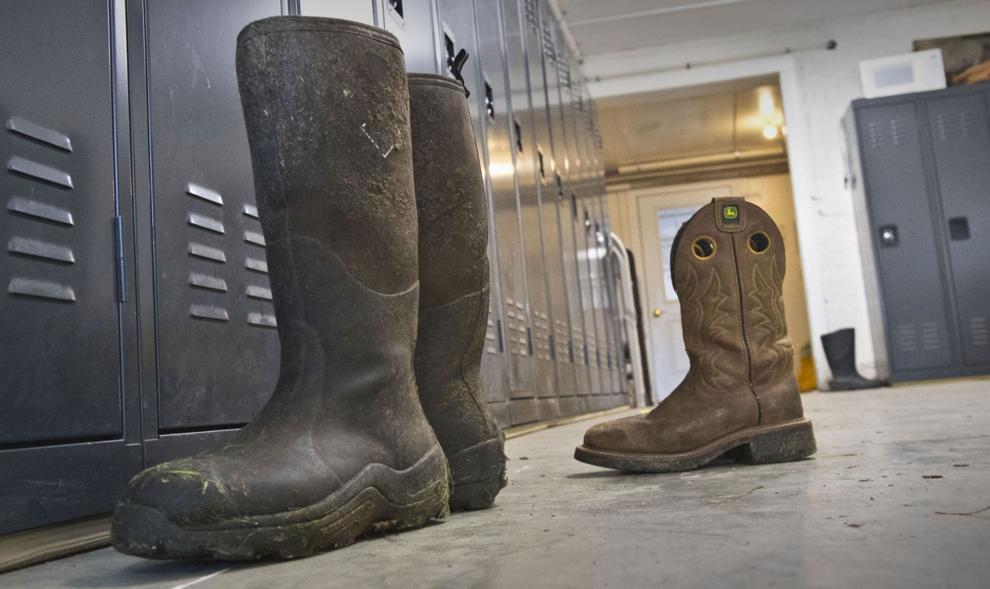 On Friday, BOCES Superintendent Thomas Burns also paid a visit to the farm to meet with students.
He said it usually takes a few years to build up enrollment in a new program which was the case with the ag academy.
The courses for high school juniors include animal science, environmental science, ag mechanics, maple I and plant science. Senior year classes include vet science, food science, ag business, maple II and crop science.
Throughout the year, computer applications, public speaking and leadership are integrated with class units.
Full day students also take two on-line college courses at Jefferson County Community College to fulfill their required participation in government and economics.