POTSDAM — A little after 11 a.m. Wednesday, Grace Romer, president of SUNY Potsdam's environmental club, briefly switched on the new wind turbine on campus to inaugurate its completion during a small celebration with faculty from Potsdam and Clarkson University.
The turbine, which whirls on Outer Main Street across from Maxcy Hall, was engineered by Ducted Wind Turbines, founded by Clarkson professor Kenneth Visser.
"This is a 3.5 kilowatt turbine," he said.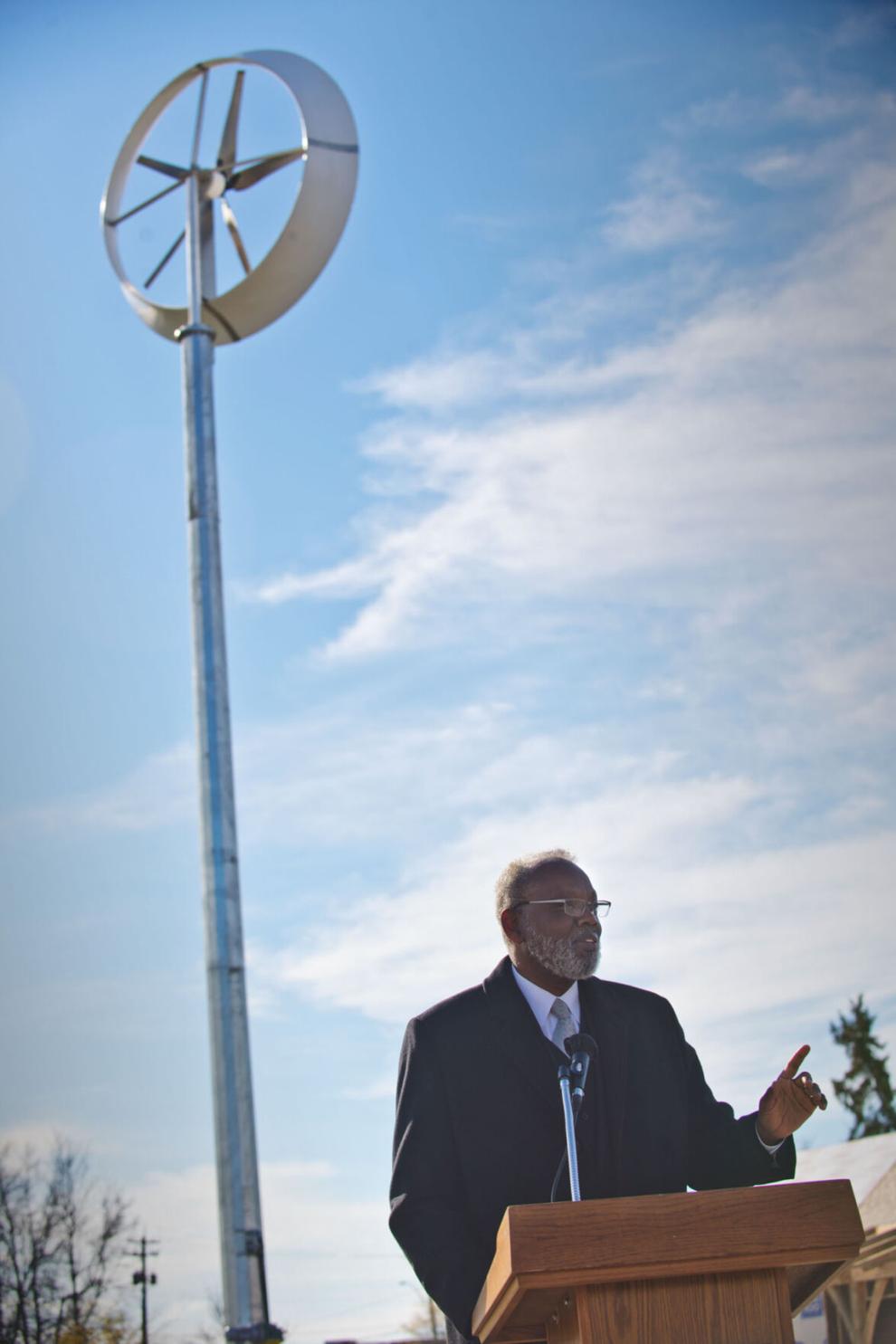 He said this means it can generate 3.5 kilowatts indefinitely, although it can generate up to 12 kilowatts under windy conditions. The power generated by it, he said, goes into the grid.
Mr. Visser said as wind hits it, the blades begin to spin, "like a ship's sail from Pirates of the Caribbean."
"But as it picks up speed, it starts to generate lift, which generates torque, and it's torque times the RPM which gives you the power, and the rotor blades turn the generator which generates electricity, and that's what gets fed into the grid."
In a speech during the celebration, Mr. Visser said he has learned how important it is to work with good people.
"I have been extremely appreciative of all the people that have helped us move this concept from essentially a drawing on paper to the hardware you see here today."
"You're looking at a brand new wind turbine," said John L. Graham, officer-in-charge at SUNY Potsdam. "This was made through numerous levels of imagination, coordination, leveraging, and, above all, innovation. We couldn't be more proud of having this asset on our campus."
Clarkson president Anthony G. Collins said, "This is world-challenging technology," Clarkson president Anthony G. Collins said. "The partnership between SUNY Potsdam and Clarkson is demonstrated very physically behind me today."
Katherine Cleary, assistant professor in the environmental studies department at SUNY Potsdam, underscored the educational benefits offered by the turbine.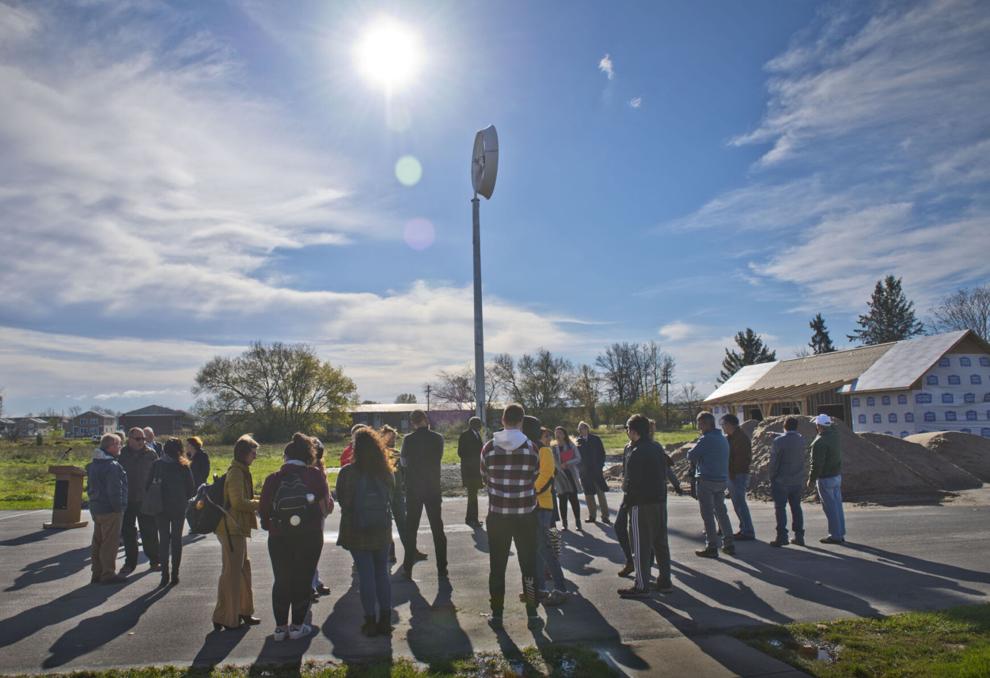 "Having our own wind turbine here on campus is something we're really excited about. We are all about experiential and hands-on learning, and this gives us the opportunity to bring students here on-site to learn how a wind turbine works."
"We're really excited as the environmental studies department here on campus to be able to be part of this project moving forward and making SUNY Potsdam a more sustainable campus," she said.