CANTON — An ongoing investigation that began early Monday morning into the reported death of…
GOUVERNEUR — In four days, Gouverneur High School seniors will walk the stage in celebration. But the GHS Class of 2020 is mourning one of its own.
About 300 people gathered around the gazebo in the Gouverneur village center at 8 p.m. Monday, reflecting on the death of Treyanna Summerville, a GHS senior whose neighbors and community members identified as the individual who was reported dead at a Rowley Street residence Monday morning, though state police investigators and the St. Lawrence County District Attorney's Office have not confirmed the identity of the individual.
State police at about 11:30 a.m. Monday announced investigators were on scene at a residence in the village after responding to a death reported to 911 dispatchers at about 3 a.m.
By Monday afternoon, at least two marked state police vehicles were parked outside the residence, 135 Rowley St., as well as state police forensic investigations vehicles and a total of more than a dozen responders entering and exiting the house and garage in white hazard gear.
At about 5 p.m., investigators were concentrating on a vehicle, a dark-colored Chevrolet, unknown model with New York State license plates, parked inside a garage adjacent to the home.
St. Lawrence County District Attorney Gary M. Pasqua said just before 6 p.m. Monday that he cannot confirm the identity of the deceased individual.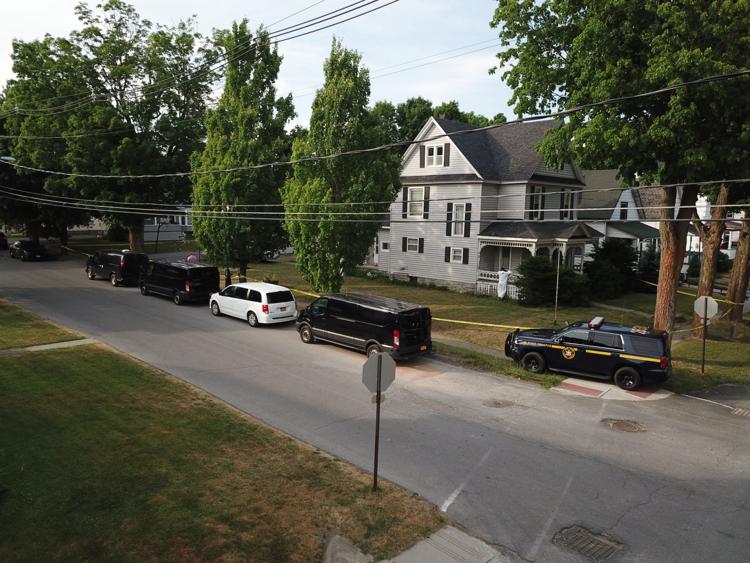 On Tuesday morning, the deceased individual was identified as Ms. Summerville, 18, after investigators were able to contact the victim's father, who was not located in St. Lawrence County, according to the DA's office.
Law enforcement and the DA's office took one person into custody late Monday afternoon in connection to the case. The unidentified suspect, who is a 13-year-old girl, was arraigned in the youth part of St. Lawrence County Family Court on a second-degree murder charge.
Most of the GHS senior class convened to honor Ms. Summerville, lighting candles in her memory, and singing "Amazing Grace." The Times spoke with several Gouverneur residents at the vigil, who all described Ms. Summerville as a victim of physical violence and someone who filled the role of parent to her younger sister.
Community members spoke to the rallied group and took to Facebook, calling for justice and writing that St. Lawrence County Child Protective Services has been contacted before in connection to Ms. Summerville's family, who lived at 135 Rowley St.
Kayla D'Agostino, a Gouverneur resident and Price Chopper employee who helped organize the park vigil, said she saw Ms. Summerville, sometimes with her younger sister, at Price Chopper every week. Ms. D'Agostino said she could tell Ms. Summerville was shouldering the responsibility for her family, walking to Price Chopper, about a half mile from her residence, in all weather: when there's "25 inches of snow on the ground or a day hot like today (Monday), she was determined to get those groceries home."
"I didn't know Treyanna's name until this morning," Ms. D'Agostino said, adding that she lives around the block from the Rowley Street residence. "I'd leave work and I'd ask her if she wanted a ride back with all those groceries. With the most sweetness a child could have, she'd say 'no thank you,' and turn and go on her way."
Based on conversations with community members Monday, Ms. D'Agostino said others had stepped in before this week, offering to help Ms. Summerville and her family.
"She didn't have a chance to be a child, that child was in that house playing the parent," Ms. D'Agostino said. "And it's devastating how many people I've heard from that called and tried to get this child help, and to hear that with every call, nothing was done. I hope to God something like this never happens to any of our children in this community ever again. This should not have happened."
Just three weeks ago, Staci Serviss, a Gouverneur home health aid whose family members live next to 135 Rowley St., said she saw Ms. Summerville at Colonial Laundromats, 180 E. Main St., in the village.
Her family does not know Ms. Summerville or her family personally, Ms. Serviss said.
"No one ever knew her family personally," she said.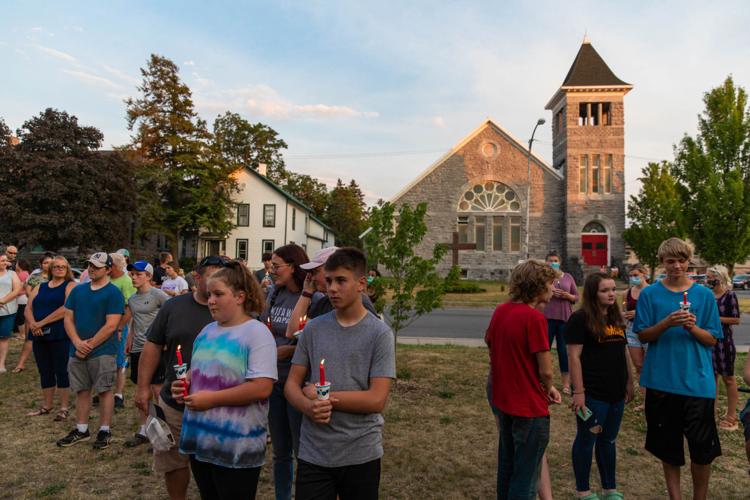 At the laundromat with a friend, Ms. Serviss said they noticed Ms. Summerville sleeping. They observed her with cuts on her face and blood on her shirt. When they woke her to check if she needed help, to offer her a place to stay or a hotel room for the night, Ms. Serviss said Ms. Summerville replied that she was OK.
"You could tell she was scared of what was going to happen now that I'd seen her like that," Ms. Serviss said.
Thinking something was off, Ms. Serviss said she called the Gouverneur Police Department. She said officer Jason Whitton responded to the laundromat and went inside to speak with Ms. Summerville. Upon reporting back to Ms. Serviss outside, she recalled Mr. Whitton saying something similar to "she has mental issues, don't worry about it...she's known for walking around town and digging at her face to make it bleed like that. She digs at her scars."
"I explained to him, that's not just a little scratch, her face looks tortured," Ms. Serviss said. "The pictures you see online, and on Facebook, that wasn't her face when I saw it. She had no hair on her head. It was shaved-looking. You know how hot it is, and she's wearing winter hats to cover her, with hoods up and arms covered."
Gouverneur police officer Alex Dagget was standing by at the vigil, to ensure the group's safety, and said he did not know anything about any report related to Ms. Summerville at the laundromat three weeks ago.
When the Times called the main line at the Gouverneur Police Department on Monday evening, dispatcher Derek Whitton answered the phone. He said he would look into sending along any information the department may have about Ms. Serviss' call. No report or information was received by the Times at the time of this report. The Times has also not received any police blotter information from Gouverneur police, which typically includes information about village dispatches and is sent via email, since May 30.
"We're a pretty small community, everyone knows everybody," Ms. Serviss said. "When something tragic like this happens, when so many people have tried to reach out and help this family, it's just at a point now where something needs to be done. Someone needs to be accountable. Something bigger needs to happen, not just finding someone to blame. There's a bigger picture here."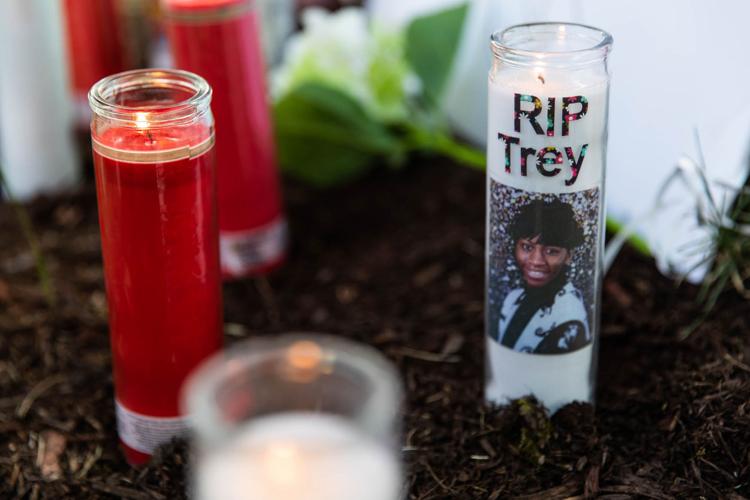 After about an hour, the Gouverneur community began to disperse, after tearful prayers and several people decried "the system," saying "the system has failed this baby."
Gouverneur resident and a parent of children who attend Gouverneur Central School District schools, Emmylou Sixberry, said justice needs to be sought and served.
"The system once again failed another child," Mrs. Sixberry said.
Classmates said Ms. Summerville loved cheesecake, and encouraged people to eat plain cheesecake, "lots of it," in her memory.