THREE MILE BAY — Renowned bluesman Tas Cru says he no longer has the luxury of owning a dog or two because of his constant travels around the country. But the musician has mixed his love of music and canines into the tale of "Bad Dog Bubba."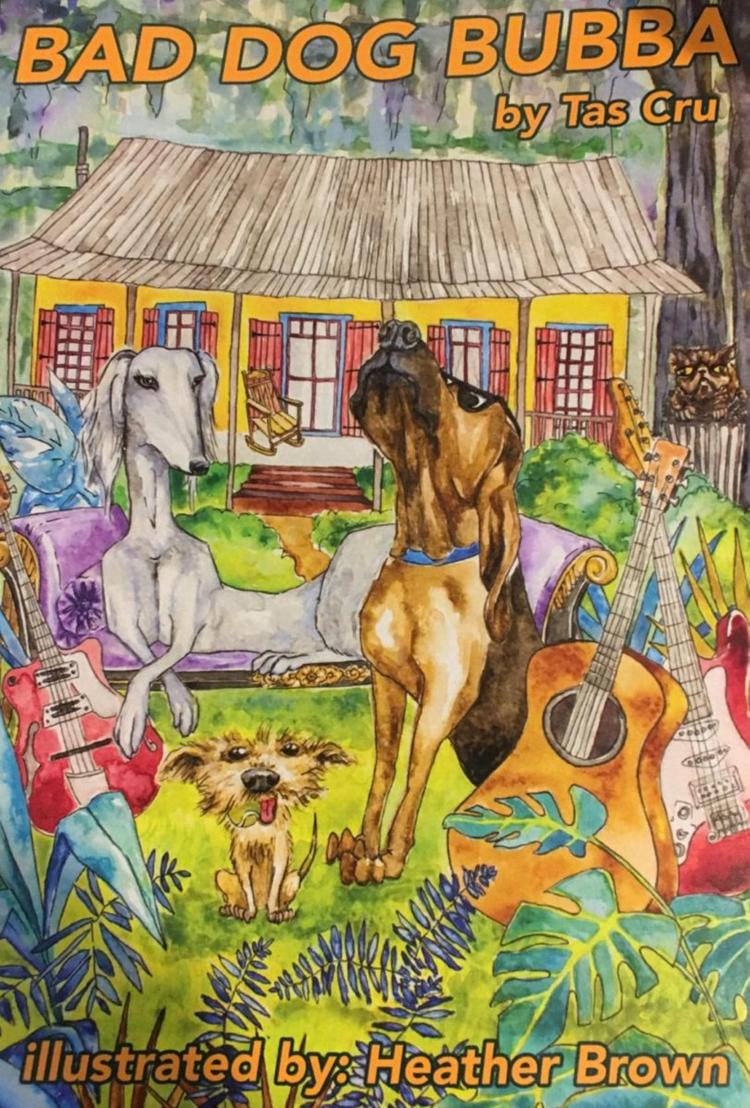 His albums have hit the top of the national blues charts and he will release a new one, "Drive On," in January.
The musician, who lives in Three Mile Bay, is also known as Richard Bates. He got his "Tas" tag when he was playing in a Montreal-based band. The rough Quebecois rendering of tas cru is "raw potato," although it can also be translated from French into "raw heap."
In 2016, he recorded a blues album for dog lovers called "Doggone Blues." The self-published book "Bad Dog Bubba," a breezy tale of 42 pages, grew out of that album. Two sequels to the book are scheduled to be released next year.
Mr. Bates said he was inspired to create the book after working with English as a Second Language students remotely through the internet.
"They were immigrants from Africa and English was their second language," Mr. Bates said. "We were using songs as a prompt for them to do some narrative writing."
The ESL students listened to tunes on "Doggone Blues" and were asked to write a back story to the songs.
"They didn't know anything about developing a setting or characters or any of that," Mr. Bates said. "So, in the process, I wrote a very short piece to demonstrate that. I had so much fun with it, I said, 'You know what? I should just keep going with it.' So I did."
Bubba's dream is to share his songs and love of the blues with dogs everywhere. Mr. Bates has been doing that on the human side for decades.
As a 2014 Blues Foundation "Keeping the Blues Alive" award recipient, besides performing, Mr. Bates brings his blues education programs and workshops to festivals, schools, and hospitals everywhere he travels. As his character "Bubba" likes to say: "The blues is like a half-eaten sandwich you find laying on the sidewalk. Give it a sniff — you might like it."
"My whole intention of this is blues first," Mr. Bates said of his new book. "What I've been concerned about over the years is how this genre, this great American music known as the blues, is not widely known in generations beyond my own. I want to do whatever I can to help keep that going."
He said "Bad Dog Bubba" and the ones to follow are designed for readers of all ages.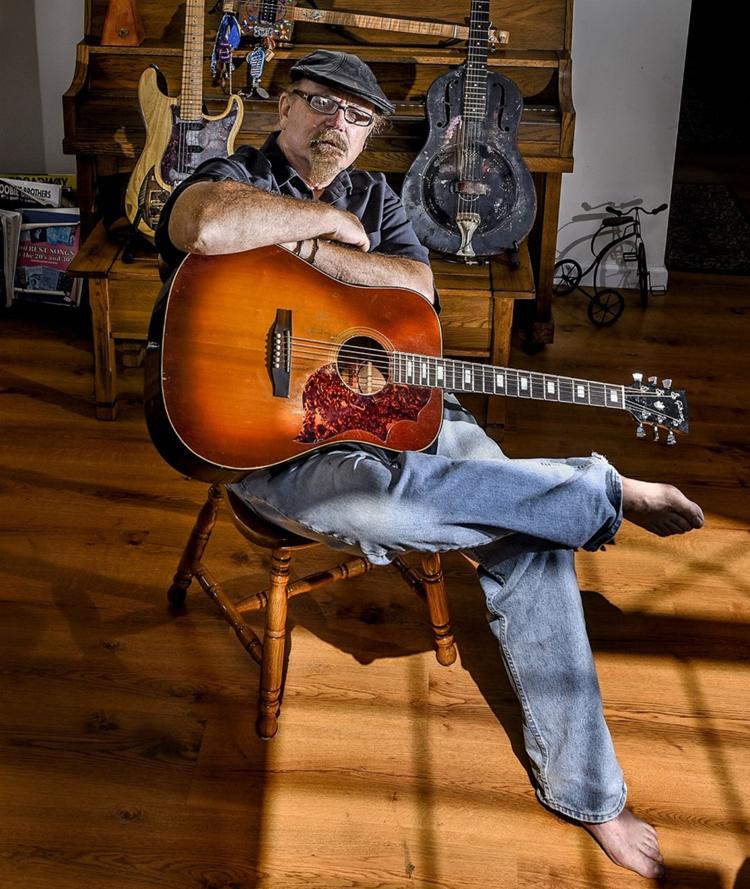 "I would hope that this book gets into the hands of parents and grandparents who are blues lovers who would read along with their children, grandchildren and have conversations about what's going on as they laugh at some of the antics going on and such," Mr. Bates said.
Prior to his musical career, Mr. Bates enjoyed a career in education, teaching at all levels, from elementary school to college. Degrees include a master's in English literature and a doctorate in literacy education.
"I'm a big believer in literacy and literacy education," Mr. Bates said. "There's nothing that is more effective in turning a new generation of readers on than if they are socialized into literacy by having these wonderful experiences of books — sharing them with parents, siblings and grandparents."
"Bad Dog Bubba" was illustrated by Heather Brown, an artist based in New Orleans and a 2012 graduate of Pratt Institute in New York City.
NEW TUNES
Tas Cru's eight albums contain more than 60 original songs. His new album by Tas Cru, "Drive On," is being recorded at Subcat Studios in Syracuse. Like others, it will feature the vocals of Mary Ann Casale of Hannawa Falls.
"She plays a big role," Mr. Bates said. "She's been on all my albums and has become a vital part of the sound. She has such a rich, beautiful voice. She's a very talented studio singer and a big help in telling me when I could do better."
Compared to previous Tas Cru albums, his new one will have a noticeable difference.
"I've told my fellow musicians I've gone to the dark side," Mr. Bates said. "I actually have a saxophone on this one.
The instrument, found on seven out of the 11 tracks, replaces a harmonica. The saxophonist on the album is Anthony Terry of Houston. Mr. Bates met him in Memphis.
"He's played with me live several times at the big events," Mr. Bates said. "I like the way he plays and he's a nice guy. We've talked about it for a couple of years. It was kind of a mutual decision to give it a shot. It brightens up the sound on the album quite a bit. It's pretty lively."