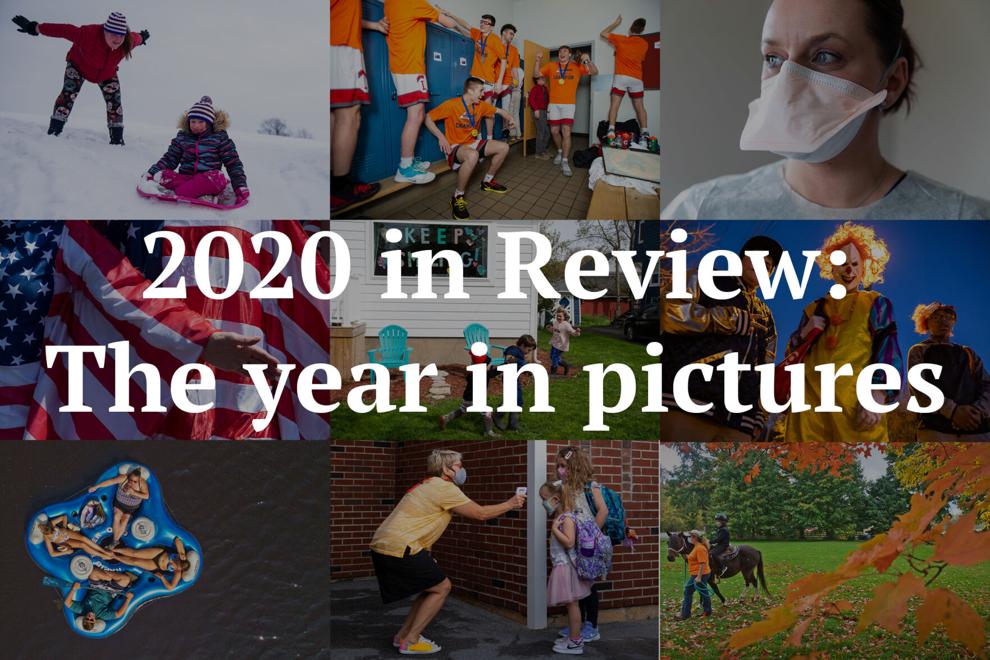 WATERTOWN — As the novel coronavirus swept across the nation and north country this year, canceling events and keep every inside their homes, a common question asking in our newsroom almost daily was, "How on Earth are we going to illustrate that?"
The streets were deserted, going inside another person's residence caused a deep-seated feeling of fear and masks shielded faces.
So really, how on Earth were we going to illustrate the ever-changing world we now lived in?
Enter our talented visuals staff.
During a year like no other, our photographers used their creativity to think outside the box and create images that generations will look back on when studying a pandemic that changed our world forever.
I'll keep it short this year and let the images speak for themselves.
— Sydney Schaefer, assistant managing editor