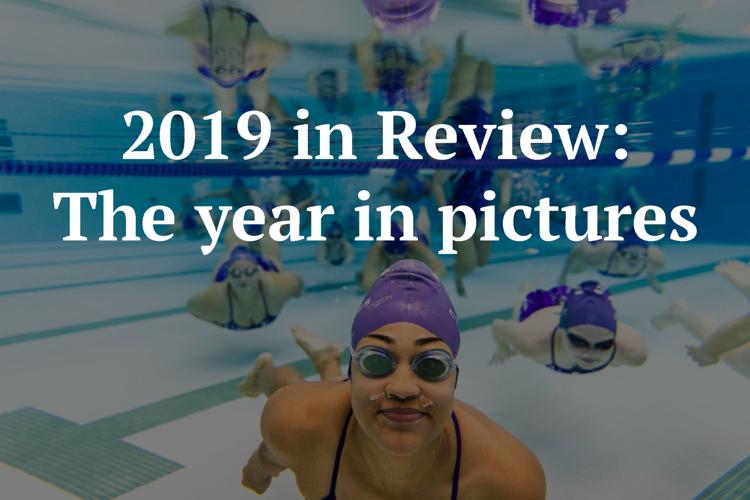 To be honest, it took me a long time to figure out how I wanted to start this letter. Writing about photography is sometimes harder than photography itself, but here's my attempt to put the impossible into words.
Over the past few weeks, I've spent countless hours pouring over hundreds of images made by current and former staff photographers at the Times to create our first-ever year in photos compilation. Some images made me smile immediately, while others brought with them the familiar pang of heartache felt while covering tough assignments. Regardless of the feelings brought with them, each image holds unforgettable memories, and those memories are unique from viewer to viewer. This is what I love about photography.
Our photojournalists are out in the north country community every day documenting its people at each point along their individual paths — sometimes at their best and brightest moments, sometimes at their darkest hour.
The 10th Mountain Division reunited hundreds of families throughout the year upon welcoming home soldiers deployed overseas. We were there.
The Harrisville boys basketball team celebrated through tears after bringing home the state Class D title in March to their village of less than 700 people. We were there.
The beginning of the year holds a particularly painful memory for Watertown. On Feb. 14, Aaron Bodah and four of his five daughters, Merissa, 14, Alexa, 8, Erin, 6, and Skylar, 4, died in a devastating house fire. Hundreds gathered outside the Bodah home the following day for a vigil, and again days later for a memorial service, displaying an outpour of support like I've never seen before. And again, we were there.
These are just a few examples, but the one thing each of these events has in common is that our photojournalists were there, documenting in real time the events unfolding, getting to know the people and submerging ourselves in our community. Photography is the greatest asset we have to give viewers a front row seat to what's happening in our community.
"You can't document a community accurately until you become a part of it."
As a photojournalist, this is a mantra I live by.
I could write about this forever, but for now, I'll let the photos speak for themselves. I hope you all enjoy.
— Sydney Schaefer, multimedia manager