There is no limit to the amount of words and phrases that can be created in the English language. But 2020 sure made it seem like there was.
Phrases that we had hardly heard before — "social distancing," "contactless delivery," "Zoom conferencing" and "postseason bubble" — replaced common phrases like "repeat title," "tournament bracket" and "championship trophy," which seemed to disappear in 2020.
It was a year without championship goals, season dreams, huddled meetings and locker room celebrations, thanks to the coronavirus pandemic that forced virtually everyone to the sideline without even a game to watch.
Sunday's Times sports section brings to a close our Senior Athlete Yearbook series. This three-week series placed the spotlight on those 2020 and 2021 seniors whose names would have appeared in these pages dozens, if not hundreds, of times during a typical school year. Instead, all we were able to give them was their one opportunity, albeit a prominent one, to speak when their play on the field could not.
This series will resume again in the spring, when we hope that some of the sports that take place in the north country have resumed as well. But as one year ends and another just begins, we don't know much about what 2021 will hold.
We do know what transpired the previous 12 months, and although it seems as if not much occurred in the year of 2020 north country sports, that wasn't the case at all. What follows is a selection of the Top 10 local sports stories in which quite a bit took place during a sports year in which "nothing happened."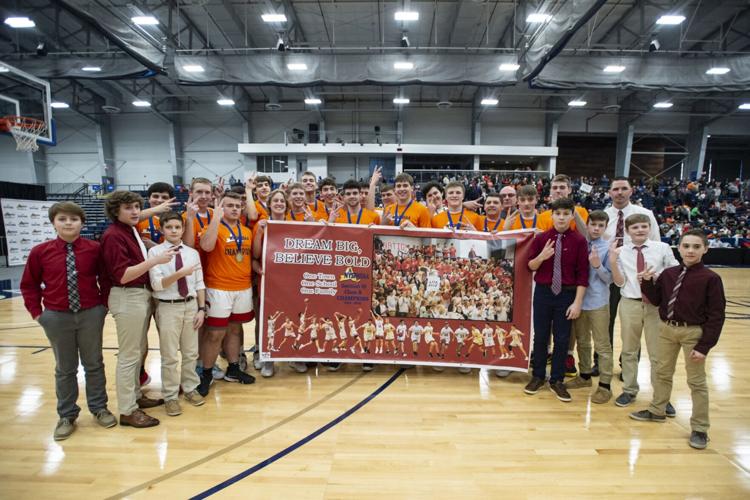 1. COVID cancels entire seasons: The COVID-19 pandemic, an event the scope of which no one could have envisioned at this time last year, began its relentless path through the local sports schedule on March 10 when St. Lawrence University canceled all sporting events until April 13. In a matter of days, the entire winter season slate — including state championship quests by the Lowville, Madrid-Waddington and Chateaugay boys basketball teams and South Jefferson, Hammond and St. Lawrence Central girls basketball teams; a state final quest for the Massena boys hockey team; NCAA hockey title bids by the Clarkson men's and women's hockey teams; an NCAA men's basketball title try by Syracuse; and a pro hockey championship bid by the Watertown Wolves — had been erased.
What followed was the cancellation of the entire high school and virtually all of the college spring sports seasons. The Red and Black's football season and Watertown Rapids' baseball season fell soon after as well as multiple summer tournaments, and finally the full north country high school football season and many high schools' soccer, volleyball, swimming and cross country seasons were all eliminated.
The local sports casualties were so swift and decisive that the multiple protests at the start of pandemic dwindled to mostly quiet resignation by the end of the year.
2. Lowville boys and South Jefferson girls repeat Section 3 basketball titles: The two Frontier League Class B schools' runs through the section tournaments were so convincing and their talents so well-known that it seemed inevitable that they would either win or come very close to claiming state titles in 2020. Lowville defeated Solvay 70-51 in its Section 3 final and South Jefferson beat Bishop Grimes 55-43 in its section title clash to kick off ultimately doomed state title bids that seemed all but certain in early March.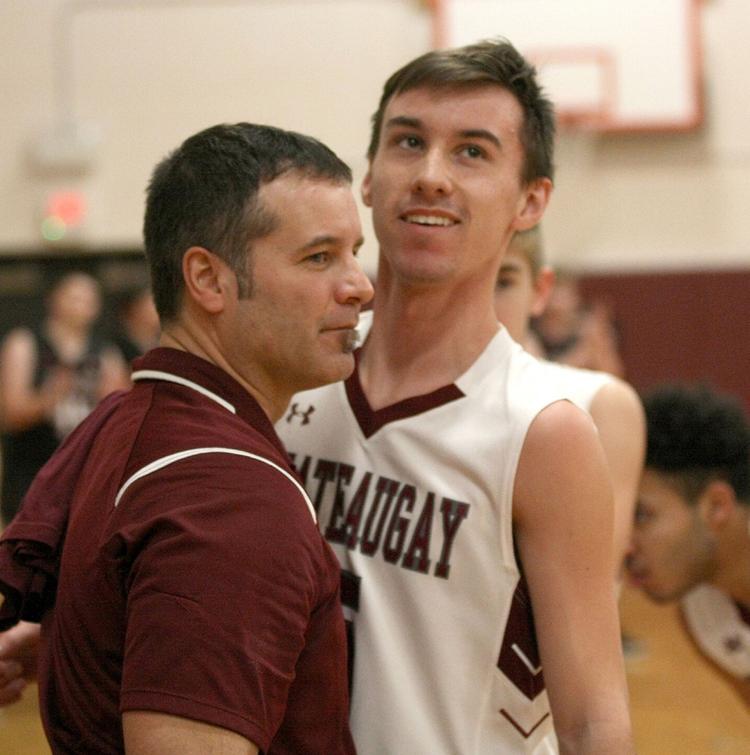 3. Chateaugay's Jonah McDonald breaks Section 10 scoring mark: One of the members of a basketball team that did not get to see its playoff quest to conclusion, Chateaugay's Jonah McDonald scored his 1,909th career point in a victory over Tupper Lake on Feb. 12 to break the all-time Section 10 mark. McDonald's record topped the mark Canton's Declan Porter set in December 2018, which leveled an achievement that had stood for 40 years. It took McDonald just one year to break it. The state recognized the senior's exploits by naming him the state Class D Player of the Year, the first time a Chateaugay Bulldog had won the award.
4. Gouverneur's Carter Baer and South Jefferson/Sandy Creek's Tyler Mousaw win state crowns: It seems even more of an accomplishment considering how many athletes never competed in a state final in 2020. But Gouverneur's Carter Baer (138 pounds) and South Jefferson/Sandy Creek's Tyler Mousaw (195) each captured state titles on Feb. 29 in the New York State wrestling championships in Albany. It was one of the last NYSPHAA state finals to occur in 2020.
5. Massena's Zach Bogosian wins the Stanley Cup: Bogosian's career appeared uncertain back in February and that had nothing to do with COVID. The Buffalo Sabres terminated his contract, but Bogosian was able to sign with a Tampa Bay Lightning team hurting for defense a few days later. The turn of affairs allowed the NHL defenseman to thrive and the Lightning celebrated a Stanley Cup title in September. Adding to the north country Lightning connections was Tampa Bay assistant coach Derek Lalonde, a former St. Lawrence Central goaltender, and scout Brian Putnam, a former all-star for the Potsdam high school hockey team.
6. Clarkson's Elizabeth Giguere wins Kazmaier Award: Clarkson University's Elizabeth Giguere may be as modest as she is talented but that's not a requirement for winning the Patty Kazmaier Award, the most exclusive honor in NCAA Division I women's hockey. Giguere continued the Golden Knights' grip on the honor — they've won it three times in the last seven years — but was forced to accept the award virtually in the midst of a quarantine. Giguere was later honored by Clarkson in person in October as she zeroes in on the program's flashiest career marks.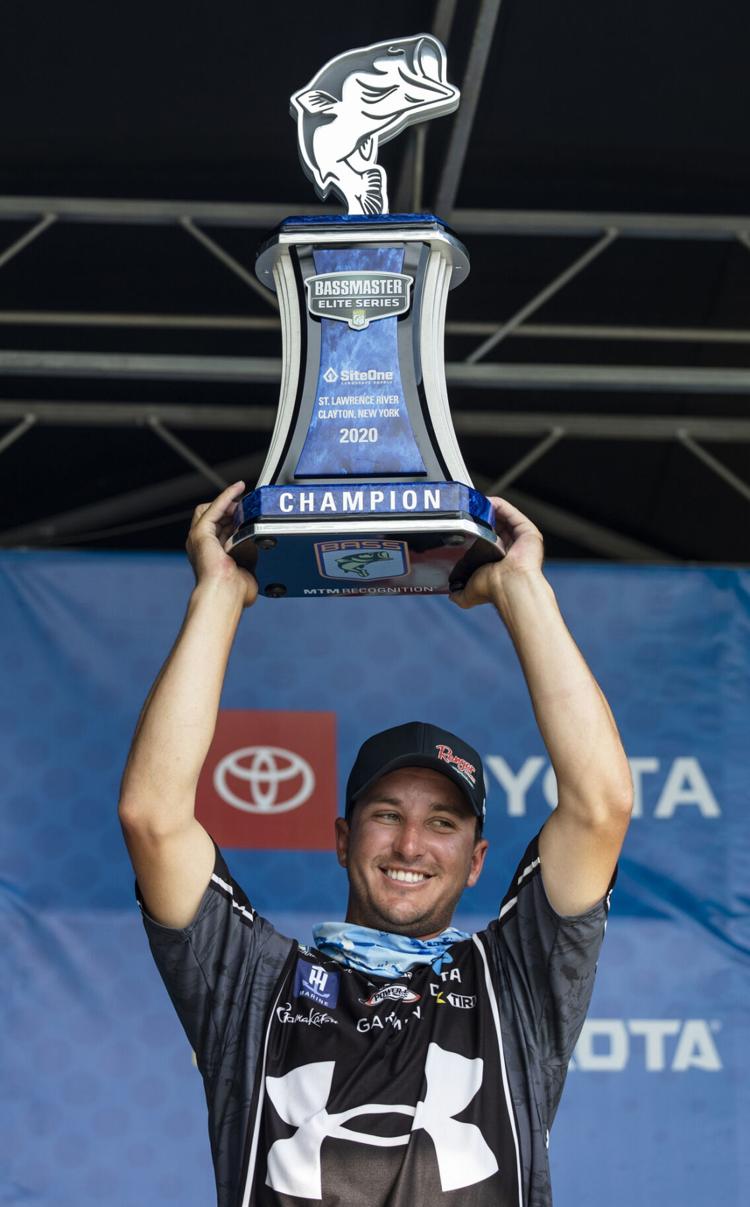 7. Bassmasters Elite tourney moves to Clayton: The late July Bassmasters Elite tournament took a detour on its way to the north country. Coronavirus protocols forced the event to move from its traditional spot in Waddington to a different starting point in Clayton. Anglers loved the new venue and the event produced history as Chris Johnston became the first Canadian to win an Elite title, even though Canadian waters were off limits in the tournament.
8. Watertown Wolves change ownership: In April, the Watertown Wolves announced that real estate developer and Swedish native Andreas Johansson had purchased the franchise from Federal Prospects Hockey League commissioner Don Kirnan, who had owned the Wolves since 2016. The new boss implemented instant changes as Brent Clarke, who had coached the Wolves during its championship run in 2015, was re-hired as the team's head coach.
9. Syracuse plays a full season: The Orange's biggest achievement on the football field in 2020 likely wasn't its record – it went 1-10 for just the program's second one-win season since 1948. But Syracuse did play its complete schedule of 11 games, something that few Division I teams could say amid constant COVID-related cancellations.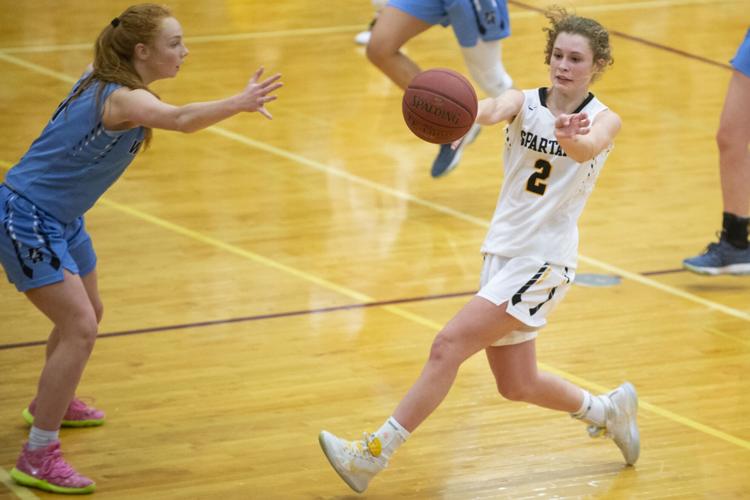 10. Jackie Piddock plots course for the future: South Jefferson junior Jackie Piddock finished an abbreviated season by being named the state's Class B co-player of the year, a rare achievement for a Frontier League player. Then, in the fall, Piddock committed to play for Division I Marist College, sealing an achievement level that seemed inevitable from her first days as a varsity player as a seventh grader.
Top 2020 LOCAL stories, No. 11-20
11. St. Lawrence University unveils renovated Appleton Arena: SLU made its debut in its upgraded arena on Jan. 18, defeating rival Clarkson, 1-0, in a women's hockey game. The completion of the years-long project was a highlight of a series of renovated venues across the north country in the past year, including fields at Copenhagen and South Jefferson, the gym at Hermon-DeKalb and various school grounds upgrades at Massena, St. Lawrence Central and Parishville-Hopkinton.
12. Can-Am begins a wild racing season in June: The delayed season began June 6 at Can-Am Speedway with no fans in attendance. Fans were invited to the Pabst Shootout on July 1 to the delight of racing fans but to the displeasure of the state. Races resumed for the rest of the season without fans but with a sizable online-viewing community.
13. Longtime coaches exit: A few veteran coaches announced their departures in 2020, including Potsdam high school's Joe Stark, Watertown High School boys basketball coach Jeff Britton and Jefferson CC women's basketball coach Josh Woodward. Ogdensburg native and former JCC and SUNY Potsdam player Riley Luckie took over for Woodward.
14. North country golf: One of the first sporting events to resume after months of no competition in 2020, the Malone Golf Club won the NNYGA Six-Man crown after back-to-back runner-up finishes. Earlier, John Bufalini repeated his city golf victory by beating long-time rival Bob Hughes.
15. North Country Sports Hall of Fame announces fourth class: The Class of 2020 includes Mike Powell, Mike Aubel, Don Fazio, Wayne Ferguson, Terri Haynes, Elizabeth Luckie and Tom Murphy. The induction ceremony has been delayed until some point in 2021.
16. Return to glory for Sackatoga Stables: Tiz the Law, a horse owned by Sackatoga Stables, won the Belmont Stakes in June, evoking memories of Funny Cide's bid for the Triple Crown from the Sackatoga barn 17 years prior. Sackets Harbor's connection to the stable has decreased since then but one of the famed Sackets Six, Jack Knowlton, celebrated as the stable's operating manager.
17. Section 10 returns to play fall sports: After the spring season was canceled, Section 10 was able to get in abbreviated soccer and cross country seasons and play them to completion, although a few schools dropped out due to COVID cases. The Frontier League's Lewis County schools also played shortened fall slates until COVID halted their seasons in late October.
18. Paige McCormick changes schools: The former Heuvelton star left Division I University of Massachusetts after three seasons with the team to join her younger sister with Division II Roberts Wesleyan in Rochester.
19. Syracuse basketball season resumes: After seeing its 2019-20 season cut short, Syracuse started the 2020-21 season Nov. 27. It played seven games before COVID cases involving its opponent on Dec. 19, the University at Buffalo, forced the Orange to call off its next three games.
20. Carthage athletes make big jump: Carthage high school kicker Casey Farrell signed his letter of intent to play for Division I Maine in January. Comets football teammate Fombo Azah announced he was headed to Division I Albany as a walk-on with the hope for a future scholarship. And Carthage's Carter Kempney announced his verbal lacrosse commitment to Division I Syracuse, following his older sisters to the school.