WATERTOWN — Bars in the north country are hardly scrambling to prepare for the Super Bowl — mainly because they never have.
It's historically a night of increased takeout and not much in-house service at local bars. A curfew, or a pandemic, or the governor might play a factor, but Sunday afternoon is expected to be similar to any other day — especially considering the Buffalo Bills aren't going to be playing.
Then there's the fact that bars legally can't stay open beyond the 10 p.m. curfew, per the state's COVID-19 restrictions.
The curfew still stands in Jefferson, Lewis and St. Lawrence counties as they approach Super Bowl Sunday. Bar owners in the area disagree with the 10 p.m. curfew, but they aren't necessarily ripping a fire as it continues through to the big game.
"The Super Bowl in the dining room is the slowest night of the year," said Laurie Vernsey, owner of Buster's Restaurant in Ogdensburg.
Ms. Vernsey, along with other local restaurant and bar owners, said Sunday night will likely be dominated by takeout and delivery, but there could be surprises.
Since the public has been discouraged to have big gatherings at home, perhaps families will go out instead. But she isn't counting on it.
"Here in a community where people are primarily families," she said, "I think they stay home more."
She said she'll have the game on and will remain open if customers stick around.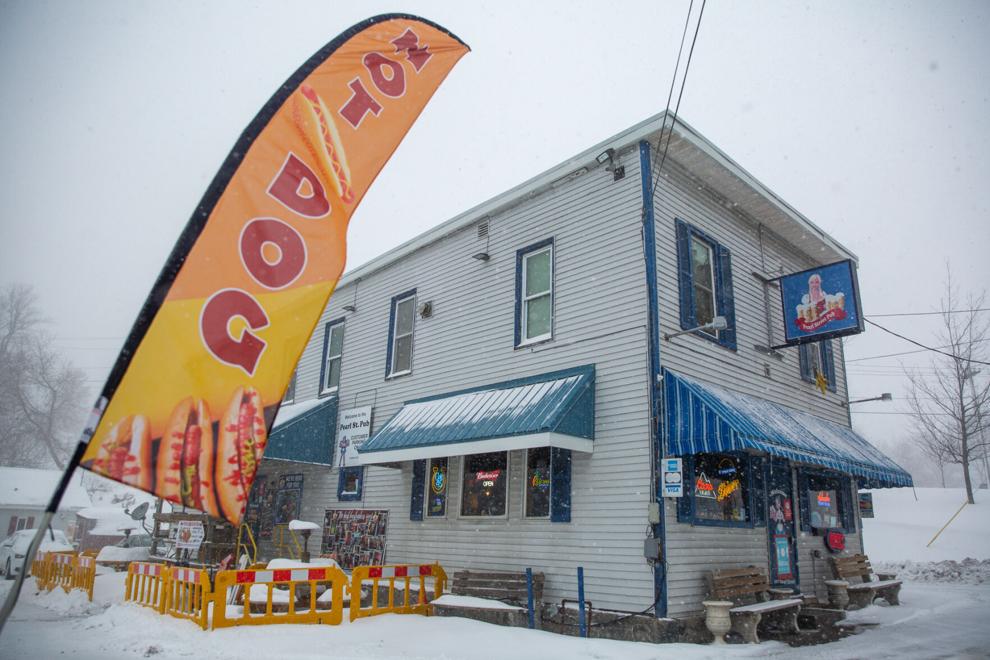 "It's a shame you can't watch the whole thing," said Jeff Graham, who owns the Fort Pearl bar, also known as the Pearl Street Pub. "If you're here and it's 10 p.m. and there's two minutes and 28 seconds left and (Tampa Bay Buccaneers quarterback Tom) Brady is charging toward the goal line, wouldn't you want to watch it?"
But when it comes to the Super Bowl, there's still a sense of "it is what it is" for Mr. Graham.
He and most bar owners consider the governor's orders as bizarre, but it's not like the Super Bowl is the busiest night of the year. Mr. Graham recently bought a 86-inch TV for the bar, which will be on in case customers stick around for the game, but his night business isn't the priority to begin with, he said.
Some have speculated that the governor will lift the curfew statewide after seeing the judge's ruling, but local restaurant owners aren't holding their breath.
"It's all politics," Mr. Graham said, "and (Gov. Cuomo) adopted a certain position and now he's got to stick to it because if he doesn't people will doubt his control."